Celebrate Being FirstGen!
A first-generation college student is someone who is in the first generation of their family to graduate with a bachelor's degree in the United States. FirstGen students come in many variations. Perhaps one or both of your parents attended college but haven't graduated with their bachelor's degree. Or maybe your parents graduated from college in another country, or you weren't raised by your biological parents who attended college. Or maybe your parents are going to college at the same time as you. Whatever your story is, we are glad you are at Biola!
Follow @firstgenbiola on Instagram to stay up-to-date with all things FirstGen.
Welcome to Biola, FirstGen Students
Nationally Recognized
FirstGen Forward Institution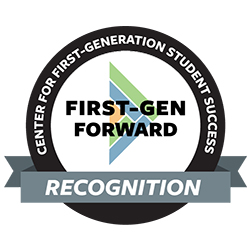 Biola's FirstGen program is now nationally recognized First-Gen Forward Institution! We are excited to join NASPA's 2021-2022 Cohort for First-Gen institutions leading the way in excellence, service and commitment to our FirstGen students. FirstGen forever!
FirstGen Programs
The Department of Student Enrichment and Intercultural Development (SEID) offers programs to help FirstGen students succeed in their college career. To hear first-hand from students regarding the programs, explore FirstGen Student Stories.
Summer Bridge
All incoming FirstGen students are welcomed to join us in our annual Summer Bridge event! It's a free two-week online event where students have the opportunity to participate in a program that will help them transition into Biola, and position them for a thriving college experience.
Mentoring
As a FirstGen student at Biola, you have an entire community of students, faculty and staff cheering you on towards success and growth! Our First Gen Mentors are here to walk with you through your college journey.
Mentorship registration coming soon.
FirstGen Scholars Program
The FirstGen Scholars is a scholarship program designed for incoming freshman and transfer FirstGen students who are interested in connecting to a community, developing in their story and thriving in their identity.
The program has 40 spots available and comes with a $3,000 scholarship*. Learn more about our Scholars program and apply today!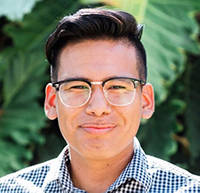 I met people that I connected strongly with through our stories and background. It was awesome to be connected with FirstGen faculty and staff that take time to connect and support you. The FirstGen program has truly been a blessing for me that has equipped and empowered me in my identity, relationships, resources, mentorship, leadership and community.
Alberto Reyna Jr. (B.S. in Mathematics, Secondary Education)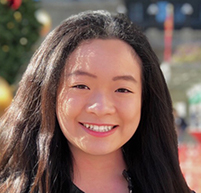 Being a part of the FirstGen community is so life-giving. The FirstGen community at Biola is a testament that FirstGen students are characterized by diversity and an appreciation for one another. Having come from different cultures, socioeconomic backgrounds and upbringings, we came together as a community with the common goal to love God, love one another and to graduate together as one. Many of my closest friends are from the FirstGen community, and I wouldn't trade it for anything else.
Clarissa Chan (B.A. in Psychology)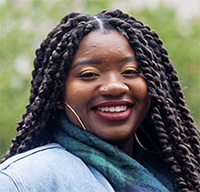 I love being part of the FirstGen community because I have made the most life changing friendships here. It has been a huge blessing to know that I have people in my corner, and people understand my unique struggles. Being a part of the community helped my anxiety, and helped me have a smooth transition into college instead of just getting thrown into it.
Ibironke Akinola (B.A. in Public Relations)