Friday, October 8, 2021
7:30–9:45 p.m. Pacific

Metzger Lawn
Cost and Admission
This is a paid event.
| | |
| --- | --- |
| $35.00 | Concert Admission with General Seating |
| $45.00 | Concert Admission with Assigned Floor Seating |
Join us in a night of celebration and worship as we reflect on the powerful work of the Holy Spirit through the Jesus People Movement 50 years ago. This special once-in-a-lifetime concert brings together historic and influential Christian musicians of the 70s who helped create the sound of contemporary Christian music.

For more information regarding the Ablaze Conference, please visit the conference website: Ablaze Conference.

Learn more about the Jesus People Movement with the Oral History Project.
Questions?
Contact University Events at:
(562) 777-4065
events@biola.edu
Jesus People Artists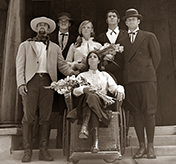 The Salt Company
On August 3, 1968 a new genre of music was born at THE SALT COMPANY Coffee House in Hollywood, California. Taking their cue from a sell-out event pastor Don Williams and performer Bob Marlowe had done the year before ("The Gospel According to Bob Dylan"), they realized the best way to reach "today's generation" was through music and selfless-service like the first century disciples. They formed a musical group and a community of over 60 young believers who served at The Salt Company "rapping" with hippies, drug addicts, and lost souls. The Salt Company Band consisted of Bob Marlowe, David Covington, Pamela (Van Valin) Brownlee, Jeanie (Zentmyer) Riddell and the late Brian Hahn (Scott Brownlee plays with the band today). They took the band on the road to beaches, parks, and the streets of LA. The Salt Company became one of the pillars of the west coast Jesus Movement. Larry Norman, Randy Stonehill, and Dennis Agajanian all played their music and shared "The Message".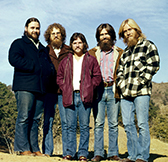 Love Song
Love Song was founded in 1970 by Chuck Girard, Tommy Coomes, Jay Truax, and Fred Field and was one of the most prominent Jesus music bands, and one of the first Christian rock bands. They were a part of the Jesus movement of the late 1960s and early 1970s, coming out of Chuck Smith's Calvary Chapel. Their classic debut album, Love Song (1972), is considered one of the greatest Christian music albums of all time. The group toured heavily in the early 1970s, becoming very popular both in the US and abroad. They were a part of the Jesus movement of the late 1960s and early 1970s, coming out of Chuck Smith's Calvary Chapel. Their classic debut album, Love Song (1972), is considered one of the greatest Christian music albums of all time. The group toured heavily in the early 1970s, becoming very popular both in the US and abroad. They released two studio albums Love Song (1972) and Final Touch (1974) and one live album Feel the Love (1977).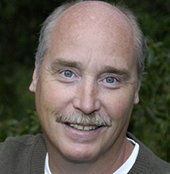 Matthew Ward
Matthew Ward was one of the voices that helped create the sound of contemporary Christian music. He started as part of the 70s group, 2nd Chapter of Acts, which is credited with changing the sound of Christian music. Matthew's career has spanned more than 40 years, and has included touring all 50 states and traveling to more than 30 countries. As a solo artist, Matthew has released 9 albums, as well as 15 albums as a performing member of the 2nd Chapter of Acts. Matthew has recorded or performed with more than 50 contemporary Christian artists. As well as singing a duet with pop-diva Donna Summer and background vocals on other songs including the No. 1 hit She Works Hard For the Money. Throughout his career, Matthew has received a number of honors. He has been inducted into the Gospel Music Hall of Fame of the Gospel Music Association. He was honored with a Dove Award. Matthew has also had the privilege of helping lead 500,000 men in worship, as part of the 1996 Promise Keepers praise team. He also sung the title song for the 1996 Billy Graham Christmas TV special, Season for Peace. Matthew's songs, To the King and I Will Worship You held the No. 1 position on the Christian music charts. These days, Matthew continues to share in music both nationally and internationally. He resides in Colorado with his wife Deanne.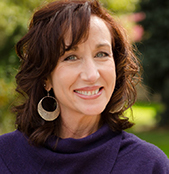 Nelly Greisen
Nelly (Ward) Greisen is a former member of the Jesus music and contemporary Christian music trio 2nd Chapter of Acts. She joined her older sister, Annie Herring, and younger brother, Matthew Ward, to form the group which began singing together in 1970 and disbanded in 1988. Some of the group's best loved songs, including"Something Tells Me", "Mountain Tops", "Which Way The Wind Blows", "Make My Life a Prayer to You", "Sing Over Me", "Takin The Easy Way", "My Jesus I Love Thee" were performed with Greisen singing lead. Greisen then turned her attention to being a full-time mother to her two sons, and to supporting her husband, Steve Greisen, in his film business.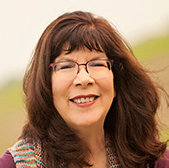 Nancy Honeytree
Nancy Honeytree is an American Christian musician and one of the leaders in what was known as Jesus music. Billed simply as "Honeytree" most of her career, the singer's folk rock-soprano style was influenced by mainstream artists such as Joni Mitchell, Carole King and Judy Collins, but her lyrics were largely dealing with one's personal relationship with Jesus Christ. Still, she was somewhat unusual in that some of the songs on her albums were not just dealing with Jesus, but with friends and relationships, the loss of a friend, family memories and, increasingly, the solitary life of an unmarried Christian adult woman. She continued recording throughout the 1970s and toured as a solo artist and with some of the best-known names of the Jesus Movement, such as Phil Keaggy, Mike Johnson, and Mike Warnke. Her third album, Evergreen, is often considered among her best. As her career progressed, Honeytree's style shifted to a classical/bluegrass mix. On October 30, 1983, Honeytree was formally ordained by her church, Calvary Temple, in Fort Wayne. During the 1980s she developed a ministry to single adults, a focus she maintains to this day.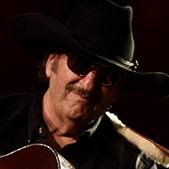 Dennis Agajanian
Dennis Agajanian is a Christian musician, of Armenian descent, from the U.S. who has recorded over 20 albums. Dennis Agajanian has played at churches around the world in 120 countries, having also been featured at the Harvest Crusades and Billy Graham's crusades since 1974. Dennis is the recipient of multiple music awards: the Inspirational Country Music Association, Entertainer of the Year, and the Living Legend Award. Partnering with Samaritan's Purse, Dennis has been involved with Operation Christmas Child, delivering shoeboxes that have been filled with gifts from local church members to over 100 million children around the world in over 130 different countries.
The health and safety of all our guests and those participating are paramount during this public health crisis. We are following all local, county and state COVID-19 health protocols. In addition, we are enacting the following mitigations tactics as a University to further ensure the safety of our guests and community.
The concert will be held outdoors on Metzger Lawn.
Guests will be asked to wear masks at both indoor and outdoor venues regardless of vaccination status.
Seating will be spaced out to reduce capacity and contact with others.
Vaccination is not required to attend.
A COVID-19 test is not required to attend.
Please visit the LA Public Health Website for current health protocols for LA County.