B.S. in Business Administration
Crowell School of Business
Overview
Business is one of the most impactful career choices available for lives of service today. As a business administration major — the most popular program at Biola — you'll learn to bring leadership, insight and strategic thinking to any workplace. Whether in a public or private company, known brand or entrepreneurial startup, your experience in Biola's Crowell School of Business will be valuable for a lifetime of impact.
Concentrations
Accounting
Business Analytics

The business analytics concentration prepares you with the tools and techniques you need to succeed in an increasingly data-driven business world. Through coursework in analytics, statistics and organizational behavior, you'll be equipped to collect, evaluate and use data to help businesses become smarter, more strategic and better stewards of their resources. The program also integrates biblical values into your education, helping you to value people as God does — rather than reduce them to mere data and numbers. As one of the only undergraduate programs of its kind at a Christian university, the concentration offers you a running start into a growing career field, including such roles as business systems analyst, data analyst and business intelligence manager.

Financial Management

The financial management concentration provides a foundational understanding on how to effectively and efficiently manage cash flow for a financial institution or organization, including for-profit, nonprofit or government. You will learn the necessary hard and soft skills to be successful in this field, from creating spreadsheets for business finance decisions to skills you need to be an effective leader. Courses — with topics including corporate finance, investments and organizational leadership — are biblically integrated, and will develop your understanding on how to integrate biblical values in an organization's cash flow management. If you are fascinated by the financial market, detail-oriented and good with numbers, you should consider this concentration to pursue careers such as financial analyst, portfolio manager, financial consultant or research associate.

Financial Planning

The financial planning concentration prepares you to be an effective financial adviser to individuals and families seeking to reach their financial goals. On top of your business education, this concentration will give you the financial knowledge you need to coach others on how to manage their finances — from taxes, debt, savings, real estate and retirement planning — and how to develop and implement an integrated financial plan for any individual or family.

Financial planning is a growing field and becoming increasingly service-oriented. The biblically integrated courses and your understanding of biblical values and stewardship will make you uniquely fit to serve Christian households. You will also gain hands-on, cross-cultural experiences working with organizations that offer services to underserved communities. With this concentration, you will launched into a proven career track as it qualifies you to take the Certified Financial Planner (CFP) examination.

Information Systems
International Business

The international business concentration prepares you for entrepreneurial and corporate careers in an increasingly global and multicultural economic environment. No matter where you work in the world, the skills gained in the concentration will help you to understand the complexities of foreign markets and the considerations of doing business across diverse cultures. Additionally, all students within the concentration participate in an overseas learning experience — allowing you to apply your business knowledge and cross-cultural training in a real-world environment.

Management

The management concentration prepares you to become a strong

business

leader — someone with the innovation, creativity, critical thinking and people-management skills needed to help build a healthy organization. Through the concentration, you'll learn about key management functions, including planning, organizing, leading and controlling. You'll also develop an understanding of leadership principles, ethics, organizational behavior, human resources and other skills, equipping you for a wide range of

business

management careers in both the public and private sector.




Marketing

The marketing concentration is a hands-on, experience-rich program that prepares you for the exciting and competitive world of marketing. The program's coursework equips you to be an effective marketer who understands your business' target audiences using research and then reaches them with strategic advertising, messaging, promotions and other tools. Throughout your time in the concentration, you'll build a e-portfolio of marketing projects for real-world companies, setting you up for employment success straight out of college.




Marketing Management

The marketing management concentration prepares you to be a well-rounded professional with a solid foundation in both the people-management and marketing aspects of

business

. With its wide introduction to such areas as organizational behavior, entrepreneurship, global marketing and advertising, the concentration equips you for a variety of leadership roles in small

businesses

and corporate settings, including such careers as marketing manager, director of brand management, integrated marketing strategist or social evangelist.



Why Choose Business Administration at Biola?
In addition to its strong curriculum, expert faculty members and biblical integration, Biola's business administration program offers several key advantages:
Biola prepares you for real-world success; in a recent survey, 98 percent of business graduates secured a job or enrolled in a graduate program within six months of graduation.
Biola's location in Southern California — one of the world's largest and most diverse metropolitan areas — is ideal for internships and job opportunities.
Biola equips you to pursue business as ministry, showing you what it means to serve Christ in the workplace.
Biola's Crowell School of Business has been accredited by the Accreditation Council for Business Schools and Programs (ACBSP) since 1997.
What Will I Study?
The business administration program provides a comprehensive liberal arts background from a biblical perspective and is structured to give you a broad understanding of the social and economic environment in which Christian business people function. Career-relevant topics you will learn about include:
Business integrity in a secular world
Collection and presentation of business data
International trade
Fiscal and monetary policy
Analysis of market outcomes
Government regulation
Employment and labor law
Organizational behavior
Global marketing management
Management strategies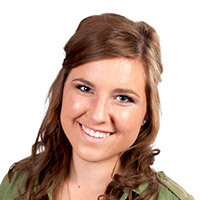 Biola's business program doesn't just prepare me for my career; it prepares me for my future.
Brenna Adamski
Business Administration, B.S. '16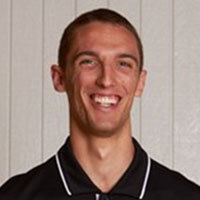 I may not have been called to global mission fields like some friends at Biola, but God can still use us in our businesses to further his kingdom.
Business Operations Analyst
Business Administration, B.S. '15
4 years
Standard Duration
This indicates the standard duration of this program. Completion time may vary by student depending on background and courseload.
121
Total Program Credits
Total program credits include a combination of major/concentration, Bible/theology and general education credits.
WSCUC / ACBSP
Accreditation
Biola University is accredited by the WASC Senior College and University Commission. Additional accreditations may apply to specific programs.
Career Paths
As a highly skilled and technically competent business professional, you will be prepared to impact the world for Jesus Christ in fields such as law, accounting, international business, finance and marketing. Career options include professions such as:
CEO
CFO
Stockbroker
Business analyst
Foreign service officer
City manager
Corporate auditor
Human resources management
Public relations specialist
Marketing research analyst
What are Graduates Doing Now?
Many Crowell School of Business students pursue graduate studies while others have moved directly into professional roles at major corporations. Highlights include:
Walt Disney Company
Target
KPMG
Deloitte and Touche
TOMS
Transparent Productions
Lord Abbett
Entrepreneurship in day spas, clothing industry and restaurants
Graduate studies at prestigious schools such as Biola's Crowell School of Business MBA program, University of California, Irvine; University of Southern California; University of California, San Diego; and the University of California, Los Angeles.
Undergraduate Business Department
Take Your Idea to Market
The Crowell School of Business is pleased to be the home of the Biola Startup Competition, a faith-based entrepreneurial initiative to accelerate startups across the breadth of Biola University.

You may also be interested in