Saturday, February 3, 2018
9 a.m.–3 p.m.

Talbot East Plaza 11 - Andrews Banquet Room
Cost and Admission
This is a paid event.
$30.00
General Admission
$20.00
Faculty and Staff
$0.00
Students

Free
The Woven Conference is a women's leadership conference designed specifically to encourage women in their walk with the Lord and their position in the working world. This is an opportunity to meet and hear from women who live out their Christian life in the workplace, and who do it well.

Questions?
Contact:
wovenconference@biola.edu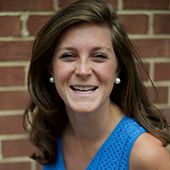 Sarah Moore
Sarah Moore is the founder of Inquiry, LLC, a strategic consulting firm focused on business development, storytelling and executive coaching. Prior to this role, she was most recently the vice president of development for Americans for Prosperity (AFP), where she had served since 2011 in a variety of roles, including regional development officer for the Midwest. After college, she participated in the Charles Koch Internship Program, where she worked at the American Council of Trustees and Alumni. Sarah holds a Bachelor of Arts in Political Science from Wheaton College and is a proud St. Louis native. She is also the lead singer of Vim & Vigor, a popular indie pop band based in Arlington, VA, and is a level-one sommelier.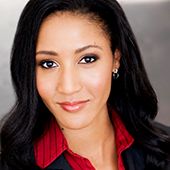 Naima Lett
Dr. Naima Lett is an award-winning actor, producer, author and church planter of Hope in the Hills (Beverly Hills) who loves helping folks find their purpose and follow their dreams while deepening their faith. Her candid and humorous storytelling make her an in-demand speaker, lecturer and performer who cares for souls in the City of Angels and across the globe. She successfully created, produced and toured several one-woman plays internationally while forming Lett's Rise! Productions with her husband, Kevin. They have been married for 16+ years, having survived his battle with cancer the first year of their marriage.
Naima is no stranger to Biola. She became the first female to earn the Doctor of Ministry in Preaching and shared her doctoral research on campus last year about effectively working and serving in Hollywood. She was the first recipient of Dallas Seminary's Master of Arts in Media & Communications, earned her Bachelor of Fine Arts in Acting from Howard University, and studied classical theatre at the British American Drama Academy at Oxford in England. Naima's studio credits include Fox's Prison Break, Paramount's The Curious Case of Benjamin Button, Lifetime's Living Proof, Lifetime's Inspector Mom, and BBC's Wire in the Blood. As a leader, she was chosen as one of sixteen pastors for Pepperdine's inaugural COMMUNITAS Leadership Program. She enjoys movie date nights, dancing, beaching and finding great vegan restaurants. If you know any, please pass them along and/or keep in touch at FB:DrNaimaLett, @NaimaLett, or through Naima's website.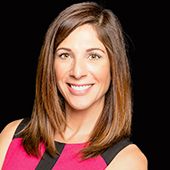 Rachel Sherburne
Rachel Sherburne is an accomplished speaker, author, coach and leadership expert who loves to inspire others.
A former Air Force Public Affairs officer, turned full-time missionary, Rachel started her own personal coaching and consulting business to help individuals and companies overcome challenges and attain their highest potential. Through her broad life experience — surviving a deployment to war-torn Iraq, navigating the pain of a failed marriage, becoming an entrepreneur and pursuing her dream of speaking and influencing people around the world, Rachel knows firsthand what it takes to overcome challenges, rediscover passion and purpose and thrive personally, professionally and relationally.
She holds a degree in mass communication from Louisiana State University and a master's degree in global leadership and entrepreneurship from Regent University.
After taking a year to pursue her lifelong dream of circumnavigating the globe, Rachel now resides in Dallas, Texas where she is speaking, consulting and coaching. Using her unique blend of charisma, emotional intelligence, humor and tough love, she wows audiences and helps individuals, nonprofits and multimillion-dollar companies to get the results they want.
In November of 2017, Rachel published her first book, Unbounded Hope: Releasing What You Think You Want and Gaining Everything You Truly Need. In it she shares her journey of attaining everything she thought she wanted only to realize when faced with an unexpected tragedy that it wasn't what she actually needed. She realized that true, unbounded hope wasn't found in the world's definition of beauty, success, significance, an incredible romance or wedded bliss but through taking five simple steps that radically transformed her life.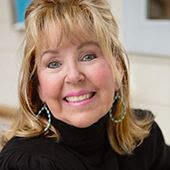 Sandy Olsson
Sandy and her husband Norm live in Anaheim Hills, California. They have three grown children and Georgia the yellow lab. She is Nana to the eight loves of her life.
Sandy has worked in the business world since the age of 20 professionally, as well as teaching and leading Bible studies and small groups for various organizations and churches. She has facilitated retreats and women's events over the past 30 years and has a bachelor's degree in political science and law from Chapman University.
Because of her passion for women and seeing lives changed, Sandy founded The Master's Program for Women and started teaching classes on strategic life coaching and leadership in 2000.
Saturday
9–10 a.m.
Main Session 1
Sarah Moore
10–10:10 a.m.
Break
10:10–11 a.m.
Main Session 2
Rachel Sherburne
11–11:10 a.m.
Break
11:10 a.m.–12:10 p.m.
Main Session 3
Dr. Naima Lett
12:10–1:10 p.m.
Lunch
1:10–2:10 p.m.
Main Session 4
Sandy Olsson
2:10–2:20 p.m.
Break
2:20 –3 p.mm.
Panel Discussion & Raffle