Cost and Admission
This is a paid event.
$10.00
Cost and Admission

- Free for Students - $10 for Staff and Faculty - $10 for Guests
The Woven Conference is a women's leadership conference designed specifically to encourage women in their walk with the Lord and their position in the working world. This is an opportunity to meet and hear from women who live out their Christian life in the workplace, and who do it well.
Questions?
Contact Laureen Mgrdichian at:
(562) 944-0351
laureen.mgrdichian@biola.edu
Speakers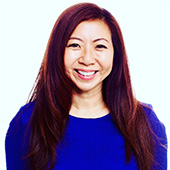 Michelle Lee
Michelle Lee is currently the VP of Marketing at Aplos where she heads up the marketing strategy, product marketing, growth and digital marketing efforts worldwide. Her 25+ years of experience in Silicon Valley tech companies include various executive roles leading strategy, branding, product, growth, and revenues at successful companies across SaaS, fintech, mobile, gaming, and edtech companies, including launching iPhone and iPods in education worldwide at Apple. In her spare time, she enjoys mentoring fellow women and AAPI in tech. She is a graduate of Biola, a mother of two college students and has been happily married for 23 years.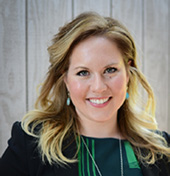 Rachel Bodell
Dr. Rachel Bodell is a multi-hyphenate creative and lifelong learner. She is a new Associate Professor of Marketing, Innovation, and Leadership at Biola University Crowell School of Business. Previously, she was an Assistant Professor of Marketing and a European Study Abroad business program developer at Azusa Pacific University. Rachel has three university degrees from three countries. Her industry experience includes healthcare information technology, cosmetics and hospitality. She has worked for companies like Bobbi Brown (Estee Lauder) and CompuGroup Medical AG, with experience ranging from customer service, sales, and promotion, to business development. One of her most exciting projects of 2023 is The Bible in a Year (The Story) podcast, which can be found on any podcast platform. Rachel is on the Board of Education and sings worship at her church in Anaheim Hills. She is also married to her college sweetheart and is the mother of two girls and a Goldendoodle.