Cost and Admission
This is a paid event.
| | |
| --- | --- |
| $20.00 | Faculty/Staff/Alumni |
| $30.00 | Outside Guests |
This event is free for students.
The Woven Conference is a women's leadership conference designed specifically to encourage women in their walk with the Lord and their position in the working world. This is an opportunity to meet and hear from women who live out their Christian life in the workplace, and who do it well.
Questions?
Contact Laureen Mgrdichian at:
(562) 944-0351
laureen.mgrdichian@biola.edu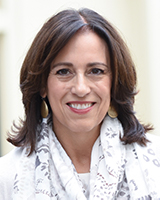 Holly Moore
Holly Moore is an accomplished senior executive with more than 20 years of diverse leadership experience in a publicly traded for-profit company, as well as both large and start-up non-profit organizations.
Holly is the president of Hollis Strategies (www.HollisStrategies.com) where she collaborates with individuals and organizations to develop strategic plans that help them increase their influence and ultimately grow their organizations. She is also a sought-after speaker and leadership coach who uses her expertise as a certified Myers-Briggs Type indicator practitioner and a certified 5 Voices Coach to discuss personality-based communication patterns, and how they apply to relationships and team performance. Holly has spoken to audiences throughout the United States as well in Egypt, Brazil, Central African Republic, Zambia, Mexico, Costa Rica and Singapore.
Holly has over 14 years of executive experience with non-profit organizations. She served as the vice president and chief operating officer for an organization focused on young leader development, as well as the vice president of advancement for Mercy Ships. During her tenure with the global non-profit organization, she spearheaded development and marketing efforts in the United States to launch the world's largest privately funded hospital ship providing free medical care in some of the poorest nations on earth.
Previously, she worked in the corporate health care industry sector for almost a decade in senior leadership positions. Her most recent corporate position was serving as a divisional vice president for PharMerica, a subsidiary of AmeriSource Bergen. In that role, she had a full P&L responsibility for a division of 250 team members in seven locations across the United States.
Holly's passion is to help leaders maximize their strengths and skills, create thriving organizational cultures and exponentially grow their organizations.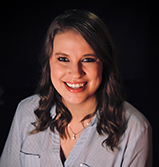 Lyndsay Horky
Lyndsay Horky is the HR operations manager for BDS Marketing, one of the largest retail marketing agencies in the country. Lyndsay was formerly an HR business partner for BDS and an HR generalist for TEKsystems in Newport Beach, handling staffing for some of the largest tech companies in Orange County. Lyndsay has overseen the personnel load of over 1,000 employees at a time and enjoys the opportunity to serve people at the most exciting or vulnerable parts of their career. Her passion is to lead and develop others in helping them become the most effective team members possible.
Lyndsay graduated from Biola University with a B.A. in Intercultural Studies and Interdisciplinary studies in Business Administration. She lives in Orange County, CA with her husband Taylor and sweet puppy Sophie. She enjoys trips to the movie theatre and serving her local church, Christ Community, where she and her husband are both members.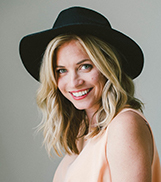 Sarah Dubbeldam
Sarah Dubbeldam is the founder and CEO of Darling, a global lifestyle and multi-media company. Sarah received her B.A. from Concordia University in Studio Art and started her career in film and fashion. This led her to become a professional model and actress with Wilhelmina, a top agency in Los Angeles. She has modeled in national campaigns for clients such as Target, InStyle Magazine, Budweiser and many more. While in this industry, she found a passion to broaden the ideals of "beauty" and create authentic and elevated conversations for women, which has now become Darling—a company that is positively redefining female-driven digital, social, video and print content. Darling also creates unique products and hosts holistic wellness retreats and dinners where women are encouraged to embrace their unique beauty, identity and purpose. Sarah has been interviewed on outlets such as CNN, NBC, Refinery 29 and Huffington Post, and speaks nationally on the movement of Darling.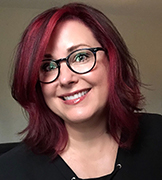 Carolyn McCulley
Carolyn McCulley is an author, speaker and filmmaker. She has written three books — The Measure of Success, Radical Womanhood, and Did I Kiss Marriage Goodbye? — and contributed to the ESV Women's Devotional Bible, Mom Enough: The Fearless Mother's Heart and Hope, and Sex and the Supremacy of Christ. Her latest book, The Measure of Success, was a silver finalist in the ECPA 2015 Christian Book Awards and won an award of merit in the Christianity Today 2015 Book Awards. Her books have been translated into multiple languages and published internationally. She has also written for a wide range of publications, including The Washington Post and Christianity Today, and her commentary has appeared on The Gospel Coalition, Desiring God, Boundless, True Woman, Propel, and Hermeneutics sites. She has been interviewed by numerous national media, including FamilyLife Today, Focus on the Family, the Washington Post, WORLD magazine, Revive Our Hearts with Nancy Leigh DeMoss and many more. Carolyn regularly speaks at women's conferences in the United States and abroad, and this year is serving on the Ethics and Religious Liberty Commission's Leadership Council.
Professionally, Carolyn is an award-winning producer/director/editor at Citygate Films, a nonfiction film company she founded in 2009. She is the proud aunt of six nieces and nephews, all of whom are now taller and way cooler than she is.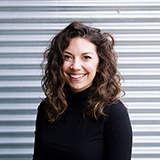 Hannah Ellenwood
Hannah Ellenwood is the communications and content director of Rooted Network. She believes stories have the power to create positive impact and rich cultural experiences. Therefore she loves to come alongside and empower individuals, teams and brands to tell their stories, discover their meaning and connect to a greater narrative.
Saturday
9 a.m.
Main Session 1
Holly Moore
10 a.m.
Break
10:10 a.m.
Main Session 2
Carolyn McCulley
11 a.m.
Break
11:10 a.m.
Main Session 3
Interview with Sarah Dubbeldam
11:35 a.m.
Main Session 4
Interview with Lyndsay Horky
12 p.m.
Lunch
1 p.m.
Main Session 5
Hannah Ellenwood
1:45 p.m.
Panel Discussion Closing Session