Cost and Admission
This is a paid event.
Free for Students
$10 for Staff and Faculty
$20 for Guests
The Woven Conference is a women's leadership conference designed specifically to encourage women in their walk with the Lord and their position in the working world. This is an opportunity to meet and hear from women who live out their Christian life in the workplace, and who do it well.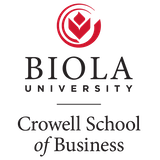 Questions?
Contact Laureen Mgrdichian at:
(562) 944-0351
laureen.mgrdichian@biola.edu
Speakers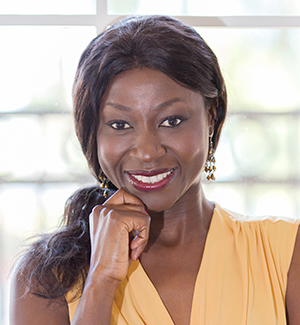 Grace Samson-Song, Founder of The Maximize Group LLC.
Grace Samson-Song is a global executive coach, speaker and author.
She is the Founder of The Maximize Group LLC, an international training and coaching company which focuses on helping clients navigate personal and professional transitions through identifying and eliminating what no longer serves their current stage of life or career.

In the last two decades, She has traveled to over 40 countries in five continents speaking, facilitating or emceeing at conferences and events. She currently serves as the Vice Chair of the Board of the Lausanne Movement, a worldwide organization that connects global influencers and ideas for global mission.
Grace is originally from Nigeria. She's married to David Song, a Korean-American and they have a six-year old son. She currently resides in Silicon Valley, California.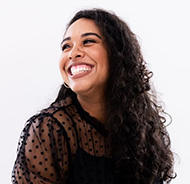 Sierra McCoy, Senior Account Coordinator, NVE Experience Agency
Sierra is a proud Biola alumni, former student body president, and live entertainment/events professional.

She has been actively working in the entertainment and live events industry since working on the talent production team at E! News Entertainment. She has transitioned to coordinating live events, brand activations and digital campaigns for corporate companies, such as Spotify, Pacifica Beauty, YouTube and Netflix.
In 2018 she made history at Biola with her running mate Katie Davis becoming the first woman pair to be elected as student body president and vice president. Her greatest joy during her time at Biola was getting to work with women, student leaders and first-generation college students like herself to help navigate the unique college experience each one holds.
Sierra currently resides in Brea, California, but considers herself to have three homes in Hawaii, Sacramento and Texas because she loves spending any of her free time adventuring to see her three best friends where they live.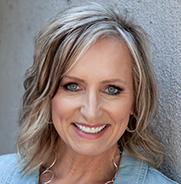 Helen M. Mitchell
Helen M. Mitchell is passionate to see people fully activated and engaged in their callings, to accelerate and facilitate transformation of leaders and organizations, and for the local church to be equipped to lead people into a biblical understanding of work and vocation.
She lives at the intersection of faith and reality by integrating her pastoral, business and academia experience. She is an ethics and leadership professor in the Crowell School of Business at Biola University. As the Director of the Talbot Center for Faith, Work & Economics at the Talbot School of Theology, she works with churches and pastors on faith and work integration. Helen is also a certified leadership and strategy coach, speaker, author, a faculty member for Professional Christian Coaching Institute and oversees the leader learning initiative for Convene Corp. She started her business career with AT&T becoming an area vice president at the age of 30 with Lucent Technologies. As a licensed pastor, she was the architect and visionary of the Saddleback@Work ministry at Saddleback Church.
Helen holds a Master's in Organizational Leadership from Biola University and a Master's in Biblical and Theological Studies from the Talbot School of Theology at Biola University. She also attended the senior executive program at Columbia University.