Saturday, February 9, 2019
9 a.m.–3 p.m.

Talbot East Plaza 11 - Andrews Banquet Room
Cost and Admission
This is a paid event.
$0.00
Student
$15.00
Employee
$15.00
Faculty
$15.00
Alumni
$30.00
Individual

Non-Biola affiliated individuals
The Woven Conference is a women's leadership conference designed specifically to encourage women in their walk with the Lord and their position in the working world. This is an opportunity to meet and hear from women who live out their Christian life in the workplace, and who do it well.
Questions?
Contact Laureen Mgrdichian at:
(562) 944-0351
laureen.mgrdichian@biola.edu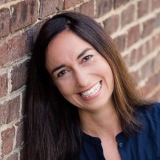 Beth Chapman Kaufmann
Beth Chapman Kaufmann is the president of Vide Consulting (pronounced Vee-day), a company specializing in leadership development, StrengthsFinder Coaching (both individual and team), and group facilitation. Her passion is to help individuals become the person, team member, or leader they have uniquely been created to be.
As a consultant and coach, Kaufmann has created and facilitated almost 2,000 hours of training workshops and coaching. She is also a sought-after small group facilitator, speaker, and panel moderator. Her energy, humor, and ability to connect with her audience are most frequently seen through her favorite modes of audience engagement: teaching, facilitating, question asking, and storytelling.
Prior to founding Vide Consulting, Kaufmann served in leadership roles in both the nonprofit and academic fields. As Director of Outreach and Advancement for the Trinity Forum, she created and implemented strategic initiatives that more than quadrupled the number of donors to the organization. She also served as the Director of the Templeton Honors College at Eastern University, where she oversaw day-to-day operations of the college, helped develop long and short-term organizational and recruitment strategies, managed the advisory council, and facilitated leadership training with students.
A Kentucky native, Kaufmann now resides in Washington, D.C., with her husband Joe and their ball-of-energy son, Beck.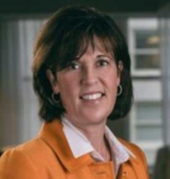 Patty Ross
Patty Ross is a senior executive advisor with more than 30 years of global experience. Throughout her executive career as a Senior Vice President-level advisor to Nike's C-Suite, Ross has impacted every aspect of transforming a much-admired domestic brand into global footwear, apparel, sports, and recreational products powerhouse.
Widely recognized as a decisive and accomplished leader, innovator and champion for workplace diversity, inclusion, and equality, Ross has consistently delivered exceptional operational and financial performance, innovating solutions that solved complex, multi-dimensional problems and transforming corporate cultures so that they inspired the highest levels of motivation, engagement, and employee performance.
Ross completed Harvard Business School's "Women on Boards: Succeeding as a Corporate Director" executive training program. She also holds an Advanced Management Degree in Business Administration and Management from Harvard Business School.
Outside of Nike, she enjoys spending time with her husband, Dave, their dog, Molly, and her many nieces and nephews. Ross' biggest passion is helping individuals and business leaders discover meaning and purpose in their personal, professional, and spiritual lives.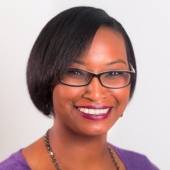 Dionna Scales
Dionna Scales has always been passionate about matching the right people to the right jobs and careers. After receiving her undergraduate degree from the University of Southern California, she worked at a recruitment process outsourcing company before joining NBCUniversal. At NBCU, Scales was able to hone her recruiting skills and developed a love for training and development. She moved on to manage NBCU's internship program nationwide ensuring that all of the company's properties were providing the best experience possible to students across the country. In this role at NBCU, Scales was based in New York City, but moved back to California for her next role at The Walt Disney Company where served as Rotation & Talent Development Program Manager. This position allowed her to design and manage rotation programs that address some of the company's talent challenges.
Currently, Scales proudly works for BuzzFeed as the Early Career Program Manager where she is building the internship and fellowship programs and managing the recruiting strategy for the early career opportunities at BuzzFeed.
Throughout all of her roles, Scales' passions remain the same. She loves to help people realize their career interests and equip them to reach their goals. She's used that passion when training students and professionals through workshops, university events across the country and organizations such as The Posse Foundation, Prep for Prep, the Emma Bowen Foundation, PENCIL, The Fulfillment Fund, etc.
Saturday
9 a.m.
Main Session 1
Beth Chapman Kaufmann
10 a.m.
Break
10:10 a.m.
Main Session 2
Patty Ross
11 a.m.
Break
11:10 a.m.
Main Session 3
Dionna Scales
12 p.m.
Lunch
1 p.m.
Main Session 4
Beth Chapman Kaufmann
1:45 p.m.
Panel Discussion Closing Session