Online B.S. in Business Management
Overview
The Bachelor of Science in Business Management is an online bachelor's degree designed to help you advance in your career and become a stronger business leader — a leader with the innovation, critical thinking and people-management skills necessary to build a healthy organization. Offered through Biola's Crowell School of Business, the program equips students to approach business from a distinctly Christian perspective, while developing knowledge and practical skills to succeed in a wide range of careers in both the public and private sector.
This fully online program is flexible, transfer-friendly and tailored to meet the needs of learners in any stage of life. With existing academic credit, you can complete your degree in as little as two years from almost anywhere in the world.
Biola's online bachelor's degree in business management offers several key advantages:
Grow as a Leader in the Workplace.
In this program, you will develop the mindset and skills needed to become a strong business leader. You will learn key management functions, including planning, organizing, leading and controlling. You'll also develop an understanding of leadership principles, ethics, organizational behavior, human resources and other skills, equipping you for career advancement.
Pursue Business as Ministry.
As a Christian, you know that business is about more than the bottom line. Biola equips you to pursue business as ministry by showing you what it means to serve Christ in the workplace and be a servant-leader to your coworkers, customers and clients. Biola's business management program integrates biblical principles into every course and provides a supportive online learning environment where all your professors and classmates are professing Christians.

Learn from Experienced Professors.
As a business management student, you will be taught and trained by expert faculty from Biola's Crowell School of Business. Through their scholarly research, professional experience and teaching excellence, our faculty provide students with the tools they need to be effective business leaders, innovators and entrepreneurs.

Study at a Leading Christian Business School.
With its three graduate programs, the innovative Biola Startup Competition and a growing number of partnerships with business leaders, Biola's Crowell School of Business is a rising leader among Christian business schools. Crowell has been accredited by the Accreditation Council for Business Schools and Programs (ACBSP) since 1997.

It's Flexible and Convenient.
You will be able to complete your degree in as little as 24 months, depending on the number of credits you transfer in and the number of credits you take each term. The program offers accelerated, asynchronous 7-week courses taught completely online, giving you the freedom to fit your classes into your busy life.

Join the Biola Network.
Whether you're a student on campus or online, you are part of a community of more than 6,000 students and more than 60,000 alumni from around the world. As a graduate, you'll continue benefiting from lasting connections you form, as well as ongoing educational resources, networking opportunities and support from Biola.
Most Affordable Christian Online Degree in California
Biola offers the most affordable Christian online bachelor's degrees in California. The online B.S. in Business Management gives you a top-ranked education at just $425 per credit.
Yes! Tell Me More!
Courses
What courses will I take as a Business Management major?
The business management program offers major courses in business administration with an emphasis in management, all from a biblical perspective. You'll gain career-relevant knowledge through courses like:
Economic Principles (BUSN 205)
Micro and macro economic theory with an emphasis on the application of this theory to current economic issues, including the study of those who developed the theory and their predecessors. Issues involving trade and finance among nations and their comparative economic systems will also be examined. Grade Mode: A.
Organizational Ethics (BUSN 319)
The foundations and theories of ethics as related to the Bible, the market place, and the modern corporation. Case studies in modern ethics are discussed with a view to raising the moral consciousness of business professionals. Notes: This course does not meet Core Curriculum requirements. Grade Mode: A.
Introduction to Marketing (BUSN 230)
Introduction to the basic elements of modern marketing including the study of the marketing environment framework, target market, market segmentation, marketing ethics, and the marketing mix variables of product, promotion, price, public relations, and place/distribution. Notes: This course is intended for students that do not have marketing or marketing management as a concentration. Grade Mode: A
Bible and Theology Coursework
As part of Biola's commitment to a biblically centered education, all undergraduate students have the opportunity to take 30 credits of biblical studies. As a business management student, 15 of these credits will be integrated directly into your business courses, with the remaining 15 offered through separate Bible and theology courses.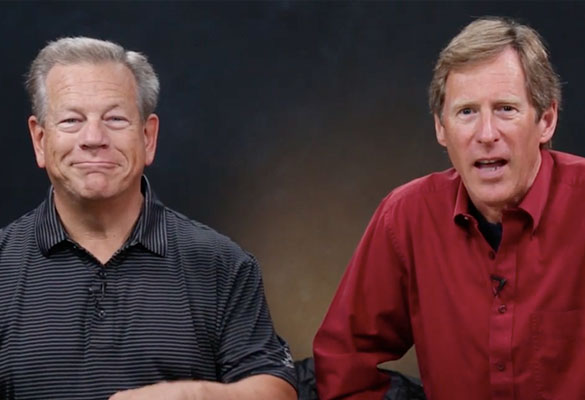 Try an Online Business Management Class for Free
Preview a sample lesson and assignment from an organizational ethics course to experience our online platform firsthand. See just how flexible your educational journey can be with our fully online courses!
Career Outlook and Preparation
What can you do with a Bachelor of Science in Business Management?
A B.S. in Business Management can prepare you to impact the world for Jesus Christ in fields such as law, accounting, international business, finance and marketing. Career options include professions such as:
Stockbroker
Business analyst
Management analyst
Corporate auditor
Public relations specialist
Market research analyst
19% job growth
According to the Bureau of Labor Statistics, job growth for market research analysts is projected to be much faster than average between 2021 and 2031.
BLS projections are not specific to Biola University students or graduates.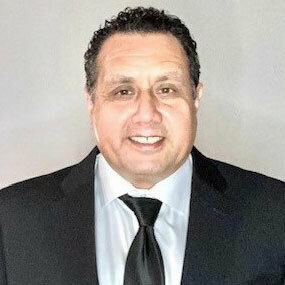 The knowledge and resources I gained from this program made an immediate impact on my career. The biblical integration in my courses not only helped me open my heart to living a God-centered life, but left me with a desire to learn more.
Guillermo Galindo
Class of 2021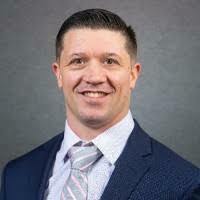 I knew that I would learn about God and get an education, but never realized how awesome my instructors at Biola would be. Every one of them takes God seriously and demonstrates his love to students. The faculty here far exceeds other colleges — and I've been at five other schools.
Nick Parise
Class of 2020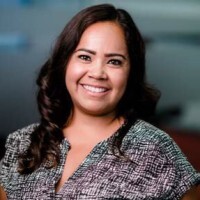 Biola has instilled in me to trust that God is at mission with me in any interaction, decision making, or experience in the workplace, positioning me in such position where He is exalted and glorified.
Juliana Solorio
Human Resources Manager
Business Management, B.S. '22
Tuition and Financial Aid
As you consider the cost of college, keep in mind that more than 80% of Biola students receive some form of financial aid. We're here to walk alongside you as you balance tuition and costs with different scholarship and aid opportunities.
Faculty
Faculty Spotlight
Jake Aguas
Associate Professor of Management
M.A., Organizational Leadership, Biola University
B.A., Economics, University of California, Los Angeles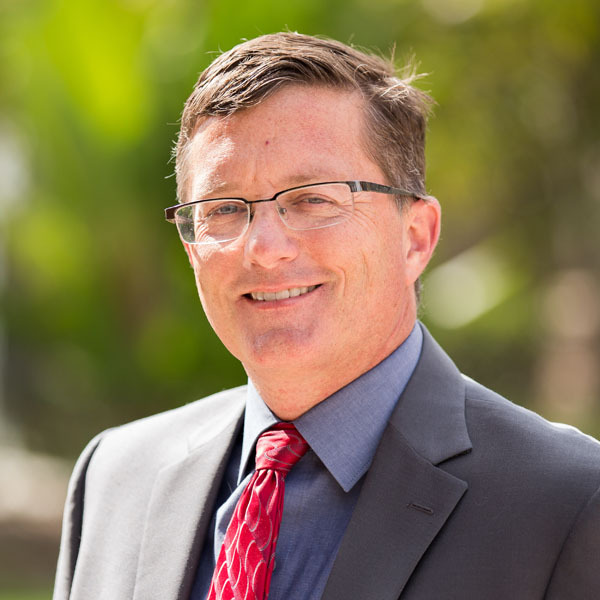 Faculty Spotlight
David Bourgeois
Associate Dean for Undergraduate Programs, Crowell School of Business
Ph.D., Claremont Graduate University
M.S., California State University, Fullerton
B.S., Biola University
Frequently Asked Questions (FAQs)
What kind of degree is business management?
The business management degree is a bachelor of science (B.S.) from Biola University. The 48 credits of core major courses cover all areas of business, giving you a solid foundation to help launch you forward — whether your next step is in the workplace, in ministry or furthering your education.
Which agency is the program accredited by?
Biola is accredited by the WASC Senior College and University Commission (WSCUC). This is the same agency that grants accreditation to other schools in California such as the University of Southern California, Stanford and local community colleges.
Who teaches in the business management program?
Biola's online business students have access to our on-campus faculty — who are respected scholars and experienced professionals with an average of over 26 years of industry experience.
You may also be interested in