Online B.S. in Business Management
Crowell School of Business

Overview
The Bachelor of Science in Business Management is an online bachelor's degree designed to help you advance in your career and become a stronger business leader — a leader with the innovation, critical thinking and people-management skills necessary to build a healthy organization. Offered through Biola's Crowell School of Business, the program equips students to approach business from a distinctly Christian perspective, while developing knowledge and practical skills to succeed in a wide range of careers in both the public and private sector.

This fully online program is flexible, transfer-friendly and tailored to meet the needs of learners in any stage of life. With existing academic credit, you can complete your degree in as little as two years from almost anywhere in the world.

If you are interested in an on-campus learning experience, consider the B.S. in Business Administration degree.
Reduced Tuition for the 2022–23 Academic Year
The B.S. in Business Management will be offered at a price of $425 per credit for the 2022–23 academic year — a cost reduction of $179!
Part-Time Cost per Trimester (6 credits) — $2,550
Full-Time cost per Trimester (12 credits) — $5,100
See Tuition & Costs Information
See Scholarships & Aid Information
Yes! Tell Me More!
Why Choose Business Management at Biola?
Biola's fully online, asynchronous, 7-week courses will give you the flexibility to complete your bachelor's degree from nearly anywhere in the world. This means you can watch your lectures, participate in discussions and complete your coursework according to your schedule.
Biola's online bachelor's degree in business management offers several key advantages:
Grow as a Leader in the Workplace. In this program, you will develop the mindset and skills needed to become a strong business leader. You will learn key management functions, including planning, organizing, leading and controlling. You'll also develop an understanding of leadership principles, ethics, organizational behavior, human resources and other skills, equipping you for career advancement.
Pursue Business as Ministry. As a Christian, you know that business is about more than the bottom line. Biola equips you to pursue business as ministry by showing you what it means to serve Christ in the workplace and be a servant-leader to your coworkers, customers and clients. Biola's business management program integrates biblical principles into every course and provides a supportive online learning environment where all your professors and classmates are professing Christians.
Learn from Experienced Professors. As a business management student, you will be taught and trained by expert faculty from Biola's Crowell School of Business. Through their scholarly research, professional experience and teaching excellence, our faculty provide students with the tools they need to be effective business leaders, innovators and entrepreneurs.
Study at a Leading Christian Business School. With its three graduate programs, the innovative Biola Startup Competition and a growing number of partnerships with business leaders, Biola's Crowell School of Business is a rising leader among Christian business schools. Crowell has been accredited by the Accreditation Council for Business Schools and Programs (ACBSP) since 1997.
It's Flexible and Convenient. You will be able to complete your degree in as little as 24 months, depending on the number of credits you transfer in and the number of credits you take each term. The program offers accelerated, asynchronous 7-week courses taught completely online, giving you the freedom to fit your classes into your busy life.
You'll Have a Personal Success Coach. Success coaches are committed to helping you achieve your goals as a student. At Biola University, your personal success coach will help you navigate your program from the day you're accepted to the day you graduate.
Join the Biola Network. Whether you're a student on campus or online, you are part of a community of more than 6,000 students and more than 60,000 alumni from around the world. As a graduate, you'll continue benefitting from lasting connections you form, as well as ongoing educational resources, networking opportunities and support from Biola.

What Will I Study?
The business management program offers major courses in business administration with an emphasis in management, all from a biblical perspective and with the goal of equipping professionals for a career in public or private sectors. Courses include:
Introduction to marketing
Human capital management
Organizational ethics
High-performance leadership
Global business environment

Bible and Theology Coursework
As part of Biola's commitment to a biblically centered education, all undergraduate students have the opportunity to take 30 credits of biblical studies. As a business management student, 15 of these credits will be integrated directly into your business courses, with the remaining 15 offered through separate Bible and theology courses.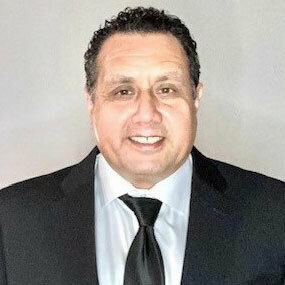 The knowledge and resources I gained from this program made an immediate impact on my career. The biblical integration in my courses not only helped me open my heart to living a God-centered life, but left me with a desire to learn more.
Guillermo Galindo
Class of 2021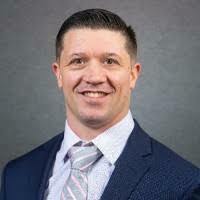 I knew that I would learn about God and get an education, but never realized how awesome my instructors at Biola would be. Every one of them takes God seriously and demonstrates his love to students. The faculty here far exceeds other colleges — and I've been at five other schools.
Nick Parise
Class of 2020
2–4 years
Standard Duration
This indicates the standard duration of this program. Completion time may vary depending on transferred coursework and preferred courseload.
120
Total Program Credits
Total program credits include a combination of major/concentration, Bible/theology and general education credits.
WSCUC
Accreditation
Biola University is accredited by the WASC Senior College and University Commission. Additional accreditations may apply to specific programs.
Career Paths
A degree in business management will strengthen your business and leadership skills, open up opportunities beyond your current role and increase your potential for promotion and a more competitive salary. A variety of careers can benefit from this program, including:
Business or financial analyst
Marketing manager
Financial services professional
Sales executive
Human resources manager
Social media manager
Accountant or comptroller
Real estate professional
Business or social entrepreneur
Nonprofit or faith-based organization manager
Crowell School of Business
You may also be interested in