Phone
(562) 903-4804
Location
Fine Arts Building (Building 52)
Theatre majors at Biola have the opportunity to participate in dramatic productions through Theatre 21. This 94-seat performing arts venue can act as a launch pad for students' creative and professional careers, as it is the primary home of Biola's theatre program.

The theatre offers high-quality dramatic productions each semester, which are open to Biola students, alumni, faculty, staff and the general public. Information about tickets and showtimes will be displayed below during the performance season.
If you are interested in finding more information about our theatre program, explore our degree page.
---
Biola Backstage Auditions
Theatre 21 and the School of Cinema and Media Arts proudly announce the first annual "Biola Backstage." This audition event will serve to cast the entire theatre season, as well as to foster relationships between student directors and actors for films in the year ahead.
Biola Backstage is taking place on Monday, September 10, from 6:15 to 9:30 p.m. in Theatre 21, with a catered networking event immediately following. We will also be hosting a special guest, Biola Alumna Michelle La, the star of the feature film Searching. Michelle will be serving as one of the panel of auditors providing feedback to those auditioning.
To sign up, please visit Biola Backstage Auditions and put your name in one five-minute audition slot. Please do not remove or alter the names of other students. Be sure to print, complete, and bring an audition form with you. You will also need to bring an 8 x 10 headshot (photo of yourself) and an acting resume. Do not worry if your experience is not extensive — just tell us what performance experience you have had in the past, be it in church, class, community or professional theatre.
For the audition, prepare two contrasting monologues, one comedic and one dramatic. Each one should be no longer than a minute.
Callbacks for the individual productions will then follow each day at Theatre 21, all from 6-9 p.m. Be sure to check your email after auditions, as this is how we will notify everyone of the callback list. Break legs!
---
Location and Parking
Theatre 21 is located on the western edge of Biola's La Mirada campus near the university's main entrance. Parking is available along Biola Avenue or in Lot C.
Department Events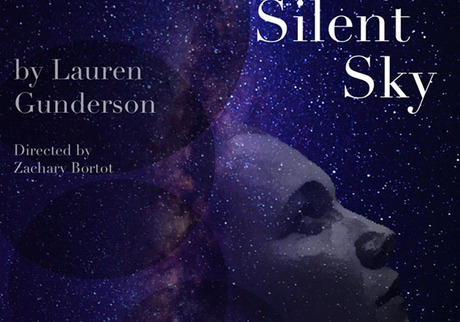 Directed by Zachary Bortot
November 8-17, 2019
---