Symphonic Winds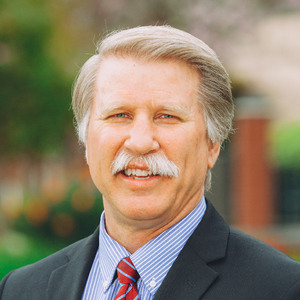 Conductor
Symphonic Winds features: Film-score energy, uplifting arrangements and epic concerts of classical and sacred music arranged for woodwinds, brass and percussion instruments.
The purpose of this 50-member wind ensemble is to bring honor to God, working together as Christians. The concert schedule includes Prism (departmental), Fall, Spring and Pops (which allows for the more 'creative side' of winds members to shine) concerts and two Graduation Ceremonies. Each concert programs the best of sacred and standard concert band literature, which encourages challenging and rewarding concerts. Prayer times before each concert inspire fellowship and give students the proper focus. These vital experiences help prepare the music performance major for the real world of music, and for non-majors, help provide a well rounded university experience.
There are several other activities to keep Winds members connected. The Fall Retreat lays the groundwork for the entire school year. Some rehearsal time, games, prayer partners, meals, along with several hours of free time allow lifelong relationships to take root. Devotions and prayer before class begins sets the tone for productive, but fun rehearsal times. For those who wish to develop further, leadership opportunities abound in the Winds council. Fund-raisers provide opportunities to see each other outside of the normal music environment. A one-week tour each year provides opportunities to perform in public and private schools. Many times, special clinics give students a chance to inspire other high school or junior high school musicians. Each year the Symphonic Winds hosts the Biola Invitational High School Band Festival, where 12 bands combine to form a 500 piece massed band. And an end of the year formal banquet recaps the entire school year.
The Biola University Symphonic Winds will give you a sense of family, a powerful way to connect, and an opportunity to express yourself musically.
Sample Repertoire
Pines of Rome by Respighi/Duker
Sanctuary by Tichelli
Slalom! by Pann
Internal Combustion by Gillingham
Rolling Thunder by Fillmore
How to Audition
Auditions are held during Student Orientation Week every Fall. Audition Sign up Sheets are posted on the door of Room 114 in Crowell Hall (Conductor Mr. Robert Feller's office door).
To audition, prepare two pieces of contrasting style, demonstrating both ends of your abilities. Two movements of a Concerto; a slow movement demonstrating your lyrical abilities, and a faster movement demonstrating your technical abilities is preferred. If two movements of a Concerto are not available, two contrasting Etudes will suffice.