Explore Biola's Tour Options
We know that visits and tours are vital to your college search, which is why we've prepared four different options for you to experience Biola's campus! Learn more about our tour options below.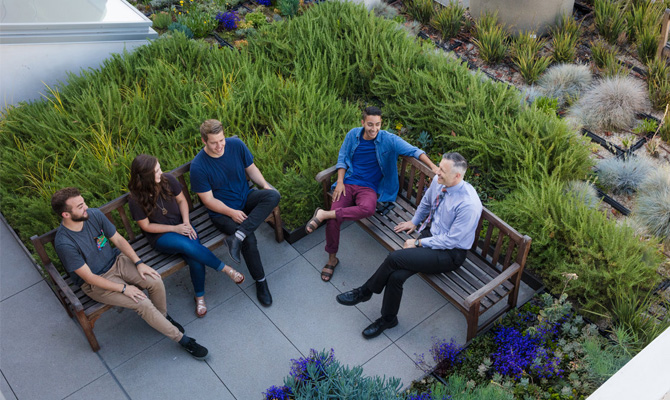 In-Person Campus Tours, Counselor Appointments and more!
Biola is excited to offer students the opportunity to customize their own in-person campus visit, including opportunities like taking a campus tour, meeting with an admissions counselor and connecting with current students. Click the registration button below to see all of your options.

On campus visits currently have limited availability. Pre-registration is required prior to visiting campus.
Health Requirements
All visitors will be required to show proof of vaccination or proof of a negative Covid test within 72 hours of their arrival to campus. After you register, you will receive a confirmation email that will include a form where you can upload either of these documents for each member of your party. Failure to do so will result in the cancellation of your visit.
Masks will be required for all guests regardless of vaccination status when indoors during their campus visit due to updates in LA County Guidelines. In order to keep both our guests, as well as our Biola community, safe while on campus, masks are strongly encouraged while outdoors, and will be required whenever social distancing is not possible. At this time, we are asking that you wear one of the following masks while on campus and indoors: medical grade masks — surgical, N95 and KN95. Cloth face coverings will not be allowed.
No one in your party has recently been in close contact with a person who has tested positive for COVID-19.
No one in your party is experiencing a cough, shortness of breath, or is having trouble breathing.
No one in your party is experiencing at least two of the following: fever, chills, repeated shaking with chills, muscle pain, headache, sore throat, or new loss of taste or smell.
Visit Details
1 hour 15 minute walking tour of campus, led by current student ambassadors (please note that building access will be limited)
In person appointments with an admissions counselor are available for students and their families, and will be held either inside or outside based on capacity and preference.
---
Self-Guided Virtual Tour
If you can't make it to campus for a visit, our online YouVisit platform is available so you can take a self-guided tour of campus. Explore different areas of campus from the comfort of your own home!