B.A. in Communication Studies
School of Fine Arts and Communication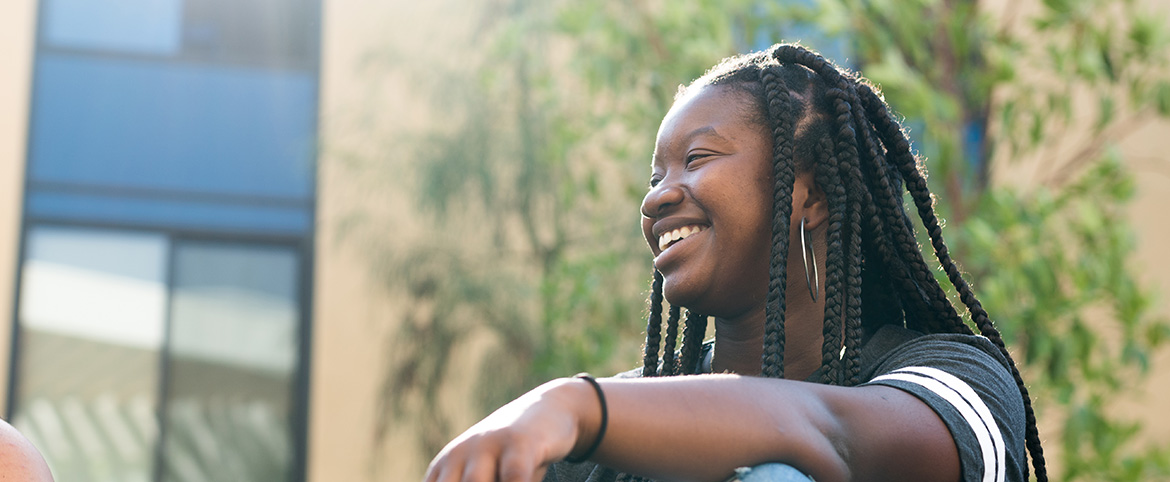 Overview
Everyone communicates. But not everyone communicates well. As such, people with strong writing and speaking skills often have a strong advantage for career success. In Biola's communication studies major, you'll learn both the art and science of communication — growing in your practical skills to create and deliver messages as well as your knowledge of communication theory and research.
Biola's Communication programs are nationally recognized by the Religious Communication Association and the National Communication Association. Students can become members at a special discounted rate by joining through the Communications department. Contact a faculty member to learn more.
Graduates of the B.A. in Communication Studies also become individual members of the National Communication Association and have full access to its resources for career building and graduate studies.
Biola University has a national chapter with Lambda Pi Eta, the official Communication Studies honor society of the NCA. Students are eligible to participate in professional development, continuing education and community service.
Yes! Tell Me More!
Concentrations
Organizational Communication

In organizations, effective communication builds good teams, prevents misunderstandings and facilitates the pursuit of collective goals. Students concentrating their learning in organizational communication will unpack concepts such as team cohesion, work socialization, leadership styles, the nature and role of power and vocational calling.

Relational Communication

Our experience of connection impacts our morale, productivity and self-conception — but relationships are complicated. Students pursuing a Relational Communication concentration will sharpen their social intelligence by studying interpersonal communication, nonverbal communication, conflict management, intercultural communication and more.

Rhetorical Studies

Since Aristotle, societies have recognized the importance of rhetoric in motivating action and influencing thought. Students pursuing the Rhetorical Studies concentration will explore the ways in which rhetoric continues to shape our society today in courses centered on persuasion, political communication, gender communication, engaging worldviews and more.
Why Choose Communication Studies at Biola?
In addition to its strong curriculum, expert faculty members and biblical integration, Biola's communication studies program offers several key advantages:
The communication studies department is a recognized leader among Christian universities, with an unmatched number and variety of courses.
Biola has one of the top forensics competition programs in the nation, with a history of more than 5,000 individual and team awards in debate competitions.
As a communication studies student, you'll have an opportunity to join Lambda Pi Eta, a national honor society, and work on service learning projects such as an AIDS hospice program.
Biola's location in Southern California — one of the world's largest and most diverse metropolitan areas — is ideal for internships and job opportunities.
Biola offers the Torrey Honors program, which can enhance your communication studies experience. This unique honors program immerses you in discussion-based courses that will prepare you to become an effective, persuasive and compassionate communicator.
What Will I Study?
As a communication studies major, you will have a choice of three concentrations that will prepare you with skills to communicate clearly and creatively in service of Christ. In each area, your focus will be on developing strong interpersonal and group communication skills through drama, speech pathology and mass communication. Course highlights and interesting topics include:
Developing public speaking skills
Application of supportive conflict management skills
Quantitative and qualitative communication research
Introduction to argument and debate
Application of communication theories
Analysis of intercultural communication
Drama production
Evaluating messages in the media
Playwright workshop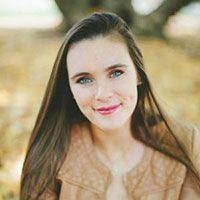 ... My eyes were opened to the power of Christ — I learned so much.
Internal & Executive Communications Manager at Dell EMC
Communication Studies, B.A. '14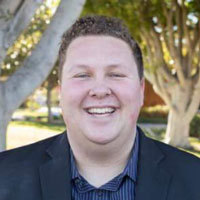 As someone who has no law background, my boss was impressed that I was able to pick up on the jargon and thought process so quickly. I have to say thanks to the communication studies department at Biola for teaching me to think both critically and analytically that has helped me adapt to my current occupation.
Liam Timoti
Purchasing Agent/Contract Manager
Communication Studies, B.A. '17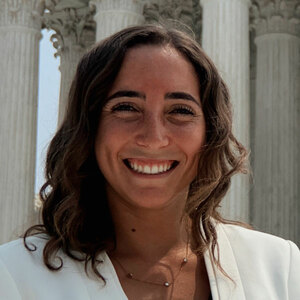 My professors not only taught and guided me but also challenged me, befriended and mentored me, and above all walked alongside me.
Communications and Marketing Manager, Biola's Center for Marriage and Relationships
Communication Studies, B.A., '22
4 years
Standard Duration
This indicates the standard duration of this program. Completion time may vary depending on transferred coursework and preferred courseload.
120
Total Program Credits
Total program credits include a combination of major/concentration, Bible/theology and general education credits.
WSCUC
Accreditation
Biola University is accredited by the WASC Senior College and University Commission. Additional accreditations may apply to specific programs.
Career Paths
The communications studies degree provides exceptional general preparation for careers in fields such as law, communications, sales, education or ministry. As a well-equipped professional, you can expect to impact the world for Jesus Christ in professions such as:
Managing editor
Corporate communications director
Lawyer
Digital media manager
Reporter or newscaster
Church drama coordinator
Film editor
Web content manager
Legislative press secretary
Bible teacher or pastor
What are Graduates Doing Now?
Biola graduates from the communication studies major have gone on to study at distinguished graduate schools such as: Louisiana State University; California State University, Fullerton; Ohio State University; Regent University; College of William and Mary; Purdue University; University of Southern California; University of California, Los Angeles; University of North Carolina; and University of North Carolina at Chapel Hill.
You may also be interested in