B.A. in Communication Studies
School of Fine Arts and Communication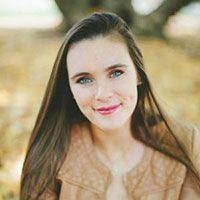 ... My eyes were opened to the power of Christ — I learned so much.
Internal & Executive Communications Manager at Dell EMC
Communication Studies, B.A. '14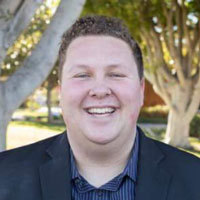 As someone who has no law background, my boss was impressed that I was able to pick up on the jargon and thought process so quickly. I have to say thanks to the communication studies department at Biola for teaching me to think both critically and analytically that has helped me adapt to my current occupation.
Liam Timoti
Purchasing Agent/Contract Manager
Communication Studies, B.A. '17
4 years
Standard Duration
This indicates the standard duration of this program. Completion time may vary depending on transferred coursework and preferred courseload.
120
Total Program Credits
Total program credits include a combination of major/concentration, Bible/theology and general education credits.
WSCUC
Accreditation
Biola University is accredited by the WASC Senior College and University Commission. Additional accreditations may apply to specific programs.
Career Paths
The communications studies degree provides exceptional general preparation for careers in fields such as law, communications, sales, education or ministry. As a well-equipped professional, you can expect to impact the world for Jesus Christ in professions such as:
Managing editor
Corporate communications director
Lawyer
Digital media manager
Reporter or newscaster
Church drama coordinator
Film editor
Web content manager
Legislative press secretary
Bible teacher or pastor
What are Graduates Doing Now?
Biola graduates from the communication studies major have gone on to study at distinguished graduate schools such as: Louisiana State University; California State University, Fullerton; Ohio State University; Regent University; College of William and Mary; Purdue University; University of Southern California; University of California, Los Angeles; University of North Carolina; and University of North Carolina at Chapel Hill.
You may also be interested in