Jessica Airey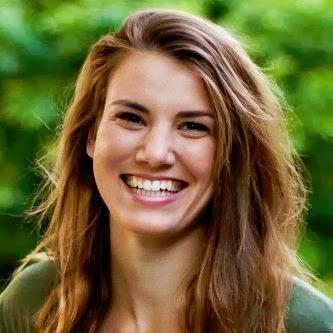 Associate Manager, Digital Marketing, Social and Public Relations at The Clorox Company
Journalism, emphasis in Public Relations, B.A. '14
Jessica Airey graduated (magna cum laude, EKE inductee, journalism/PR honors, PRSSA honors) in May 2014 with a journalism degree, public relations emphasis and, of course, a minor in biblical studies.
Jessica says:
I love working for Edelman, the world's largest public relations firm with a legacy of standing for strong ethical values, developing highly creative campaigns, and leading in industry innovation. My current role as an assistant account executive includes helping multiple client service teams with media relations, event planning, executive positioning, digital marketing strategy and thought leadership. After I graduated from Biola University with a journalism degree and a PR emphasis in May 2014, I moved to San Francisco and have gained experience with a variety of clients such as PayPal, HP, Flextronics, PAC-12 (athletic conference), JDSU, SAP and Entelo.
Additionally, I serve on the PRSA San Francisco executive board and mentor rising PRSSA students. It's great to give back in this capacity because I benefitted so much from the guidance I received via PRSSA, both in leadership at Biola and on the national level, as well as through the network I built during my time there. I had the opportunity and encouragement to intern six times in four countries and put my fledgling skillset into practice on campus through student-run media and clubs. From challenging coursework to occupational resources to personal support and an inspiring community, Biola prepared me so well - academically, professionally and spiritually – to pursue a successful career and a purposeful life. Without a doubt, I am where I am and who I am today because of the excellent faculty and formative college experience I had at Biola.