For information on Biola University's coronavirus (COVID-19) response and updates, visit
biola.edu/coronavirus
.
Velena Jones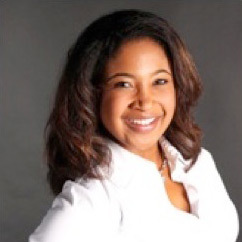 Reporter, WISC-TV, Madison, Wisconsin
Broadcast Journalism, B.A. '12
Velena Jones graduated form Biola University with an emphasis in broadcast. While at Biola she interned at ABC7, Access Hollywood, and NBC Los Angeles. Shortly after graduation, she was hired as a reporter at WBKB in Alpena, Michigan. Two years later, she moved to Madison, Wisconsin, to work for the CBS affiliate there.
Velena was also the anchor and executive producer of Eagle Vision News her senior year of Biola.