For information on Biola University's coronavirus (COVID-19) response and updates, visit
biola.edu/coronavirus
.
Len Montgomery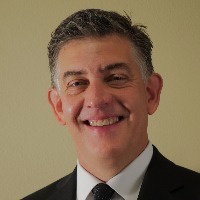 High School Music Educator
Performance (Trumpet) and Music Education, B.M. '89
The biblical training was invaluable. And the broadness and depth of the Bible curriculum was a lot more valuable than I realized or appreciated at the time. It gave me a grounding in the faith and in issues that I wouldn't have otherwise received. The musical education I received gave me a solid foundation both as a performer and as a teacher. So many places have the technical things in place, but the music lacks the risk-taking and passion that is typical of Biola's ensembles.
Education
M.M. Conducting, California State University, Long Beach
B.M. Performance (Trumpet) and Music Education, Biola University
Links