For information on Biola University's coronavirus (COVID-19) response and updates, visit
biola.edu/coronavirus
.
Judith Hill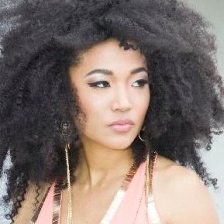 Grammy Award Winning Performing Artist, Actress, Songwriter
Composition (Keyboard and Voice), B.M. '05
Everywhere you go, you wear your faith. When you have the Holy Spirit, when you have that core, it doesn't falter. No matter what major, what classes you're in or what you're studying, soak it up. It's what shapes you... Soak up the serenity, those peaceful places on campus. Once you leave, you have to be a lot more intentional.
Education
B.M. Composition, Biola University
Actress
20 Feet from Stardom; featured as herself. The film won an Academy Award for Best Documentary, Film Critics Award for Best Documentary, and a 2015 Grammy Award for Best Music Film.
This is It; a film documenting the life of Michael Jackson released in 2009
Songwriter and Recording Artist
Back in Time her major debut record co-produced with Prince released in March 2015
Golden Child released November 2018
Performing Artist
Performed the lead for Heal the World for Michael Jackson's memorial service viewed by an estimated 1 billion people
Toured or recorded with artists such as Josh Groban, John Legend, Stevie Wonder, Elton John and the late Michael Jackson to name a few
Contestant on The Voice, Season 4
Links
Photos