Alex Lu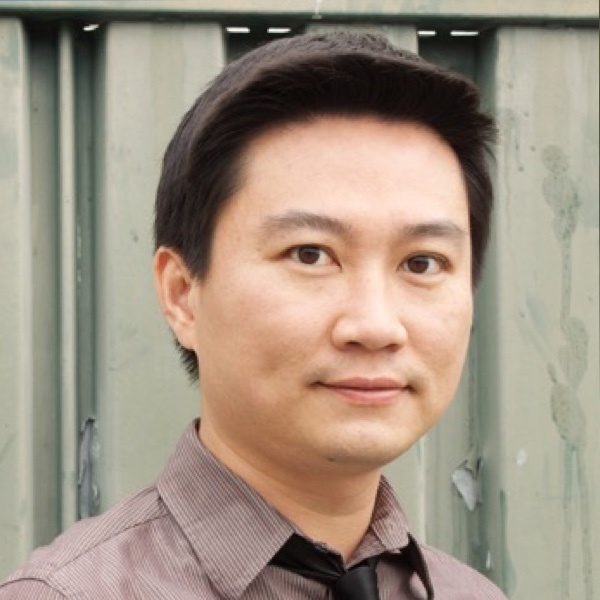 Composer, Pianist, Educator
Composition and Performance (Piano), B.M.
My experience as a student at Biola was transformative, both musically and spiritually. The first-rate music faculty was nurturing and supportive of me, even years after I graduated. I am blessed to have made friends with students and faculty who continue to enrich my life.
Education
M.M. Composition, San Francisco Conservatory of Music
B.M. Composition, Biola University
B.M. Performance (Piano), Biola University
Alumnus, ASCAP Film Scoring Workshop with Richard Bellis
Additional studies at European American Musical Alliance in Paris
Professional Affiliations
American Society of Composers, Authors, and Publishers (ASCAP)
Credits
MY LITTLE PONY: EQUESTRIA GIRLS (additional music)
MINE: TAKEN BY KATRINA
A SWINGIN' TRIO
READ ME DIFFERENTLY
Career Highlights
Assistant Director and Principal Accompanist, Golden Gate Men's Chorus under Maestro Joseph Jennings
In addition to composing, Alex has worked in the music department for Ridley Scott's ROBIN HOOD, PROMETHEUS, and THE GREY, directed by Joe Carnahan.
Assistant to Academy and Emmy Award winner, Todd Boekelheide. Alex worked closely with Mr. Boekelheide on the Emmy nominated score for the HBO documentary BOFFO! TINSELTOWN'S BOMBS AND BLOCKBUSTERS, the Emmy nominated score for BLESSED IS THE MATCH, and co-composed on numerous documentary films including HARD PROBLEMS, THE INSULAR EMPIRE, and MINE: TAKEN BY KATRINA.
Awards
Composer to Watch (ASCAP)
Diana Barnhart Sacred Song Competition prize winner
San Francisco Conservatory Choral Music Competition prize winner.
His chamber work, SUITE FOR FOUR was selected by the Penderecki String Quartet as a finalist in the Clefworks Competition.
In 2013, Alex was selected by Dan Carlin and George S. Clinton as a finalist in the CINE Film Scoring Competition.
Links
Photos