B.A. in Liberal Studies, Elementary Education
School of Education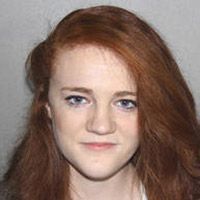 I really love the aspect of fieldwork hours in the elementary education major. During these hours you get to observe a classroom and see all of the things you have learned about put into action.
Elizabeth Guettner
Liberal Studies, Elementary Education, B.A. '17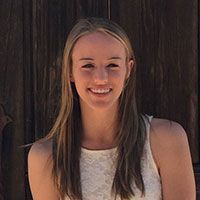 My program taught me not only terminology and theories, but the practical application excellent educators need.
Liberal Studies, Elementary Education, B.A. '17
4.5 years
Standard Duration
This indicates the standard duration of this program. Completion time may vary by student depending on background and courseload.
142
Total Program Credits
Total program credits include a combination of major/concentration, Bible/theology and general education credits.
WSCUC / ACSI
Accreditation
Biola University is accredited by the WASC Senior College and University Commission. Additional accreditations may apply to specific programs.
Career Paths
With proper credentials and permits, many career opportunities in education and child development, business and government await future graduates of Biola's liberal studies elementary education program. As a well-equipped professional, you can expect to impact the world for Jesus Christ in rewarding professions such as:
Elementary school teacher
Middle school principal
Corporate training manager
Preschool education director
Educational research analyst
Curriculum writer
Government education specialist
Instructional materials sales representative
Guidance counselor
What are Graduates Doing Now?
Many graduates of Biola's School of Education pursue graduate studies, while others move directly into rewarding careers. Professional highlights include:

Presidential award for Excellence in Math and Science honoree
Numerous Superintendent/Principal of the Year honorees
Numerous Teacher of the Year honorees
County and state government leaders
Technical writers
District administrators
University professors
Editors
Curriculum writers and researchers
Graduate studies at distinguished schools such as: Claremont Graduate University; University of Southern California; California State University, Fullerton; Biola University; California State University, Long Beach; University of California, Los Angeles; University of Minnesota; University of Kentucky; University of Oklahoma; University of North Texas; University of Iowa; Liberty University; Azusa Pacific University; Talbot School of Theology; and Wheaton College
You may also be interested in