B.A. in Early Childhood
School of Education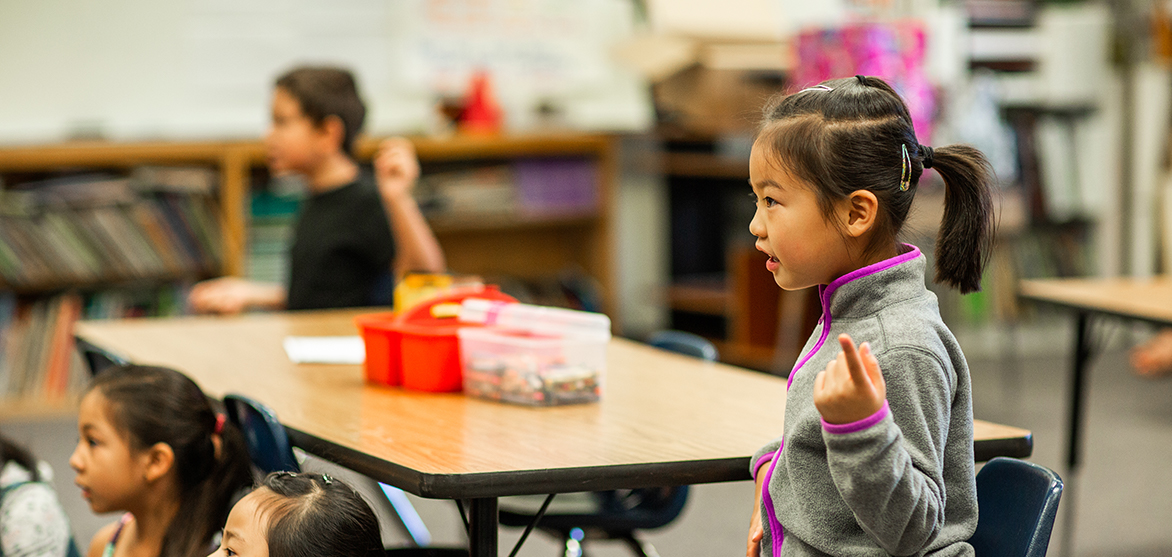 Overview
Create environments where children flourish. Biola's B.A. in Early Childhood equips you to empower young learners of diverse linguistic and cultural backgrounds through early intervention, early literacy and family partnership. By the time you graduate, you'll be prepared to teach young learners up to age eight, integrating education theory with practical skills and spiritual enrichment.
Yes! Tell Me More!
Why Choose an On-Campus Early Childhood B.A. from Biola?
Faith integration. Jesus, the Master Teacher, loves little children. You'll encounter Christ's example and a biblical approach in each of your courses through theological integration, prayer projects with an emphasis on holistic development and nurturing of young children.
Professional preparation. Thrive as a preschool teacher or child development professional. In addition to learning from top-notch faculty, you'll spend time in schools and care centers gaining experience and witnessing early education in action.
Relational emphasis. More than the educational building blocks you cultivate, it's the relationships you form that will leave a lasting impression. Our program prioritizes child advocacy and empowering families to help their children flourish beyond classroom doors.
Innovative curriculum. Our curriculum incorporates play-based learning and experiential development alongside early literacy. We focus on helping educators facilitate social, emotional and spiritual growth in children.
Intercultural competence. As classrooms grow more diverse, the ability to work with dual language learners and their families is increasingly vital. That's why intercultural sensitivity is core to our program — and why we encourage pursuing fluency in at least one additional language.
What Will I Study?
Your coursework is designed to equip preschool teachers, leaders and directors, as well as to elevate the early childhood training for grades K-3 elementary teachers in training. You'll cover topics such as child development, literacy, Christian integration and more, in courses such as:

Introduction to Teaching
Early Childhood Curriculum
School, Family, and Community Partnerships
Classroom Management in Early Childhood Settings
Language, Literacy, and Biliteracy in Early Childhood
Spiritual Formation for Christian Educators
4 Years
Standard Duration
This indicates the standard duration of this program. Completion time may vary depending on transferred coursework and preferred courseload.
130
Total Program Credits
Total program credits include a combination of major/concentration, Bible/theology and general education credits.
WSCUC
Accreditation
Biola University is accredited by the WASC Senior College and University Commission. Additional accreditations may apply to specific programs.
Career Paths
Our Early Childhood degree enables you to earn up to five levels of early childhood permits that you to impact the world for Jesus Christ in positions such as:
Preschool Teacher
Preschool Director
Childcare Center Director
Curriculum Designer Early Childhood
Elementary School Teacher
Early Childhood Consultant
You can also utilize your elective credits to earn your multiple subject credential. With early childhood specialization and permits, along with the multiple subject credential, you'll be considered a top candidate in placements for TK, K, and primary grades in local elementary schools.
Your credits can also be used to fulfill the 24 unit state requirement of coursework in early childhood education or childhood development for credentialed teachers assigned to TK or TK/kindergarten combination classes as set forth in Education Code section 48000(g).
You may also be interested in