B.A. in Public Relations and Strategic Communication
School of Fine Arts and Communication

Overview
Organizations are increasingly relying on public relations experts to provide strategic communications to their audiences — whether through social media, websites, publications, community outreach or the news media. In Biola's public relations and strategic communication major, you'll develop valuable skills in market research, writing and visual design, and gain hands-on experience needed to enter one of the fastest-growing fields for college graduates.
Yes! Tell Me More!
Public Relations Concentrations
Why Choose Public Relations and Strategic Communication at Biola?
In addition to its strong curriculum, expert faculty members and biblical integration, Biola's public relations and strategic communication program offers several key advantages:
In 2021, the department was awarded a Certificate of Education for Public Relations (CEPR) by the nation's leading public relations professional organization, the Public Relations Society of America (PRSA). Biola is one of less than 50 universities nationwide to receive this certificate, which distinguishes our department as providing an academic program with faculty, curriculum, and resources needed to prepare students for professional public relations positions and career growth.
Since 2013, Biola's Public Relations Student Society of America (PRSSA) chapter has consistently been recognized as a "Star Chapter" by PRSSA National, a distinction given to less than 10 percent of PRSSA chapters.
6th Street PR, Biola's student-run PR agency, is nationally affiliated through PRSSA, meaning it is considered one of the "most accomplished and successful student-run firms."
Public relations students have the opportunity to work on real-world campaigns with clients and build professional portfolios.
Biola's studio facilities offer a conference room for brainstorming and pitching to clients, technology for creating pieces for clients and an equipment room with more than 1,000 items for rent, including cameras, microphones and other equipment.
Biola's location on the border of Los Angeles and Orange counties is rich with opportunities to launch into the world of public relations. Internationally known organizations and nonprofits are just a short drive away.
Biola offers the Torrey Honors College, which can enhance your public relations education. This unique honors program immerses you in discussion-based courses that will ignite thought-provoking conversations and prepare you to serve organizations and people well through ethical counseling and communication strategies.
What Will I Study?
Public Relations is all about relationships. As a student in Biola's program, you will learn how to create, build and maintain relationships with people on behalf of organizations. You'll learn everything from how to create a strategic PR campaign, to the logistics of developing competitive digital strategies, to the realities of working with local, national and global media organizations. This is all done through the lens of a biblical worldview, informing our perspectives of the value of communication, relationships and people. We believe working in public relations is a sacred calling. Course topics and highlights include:
The nature and process of public relations
How to capture photos with digital photographic equipment
Writing for public relations using media, print and electronics
Digital approaches to publishing
Student created print material and web products
Theoretical approaches to the First Amendment
Creating a public relations plan for a client
Analyzing public relations case studies
Examining your personal philosophy of PR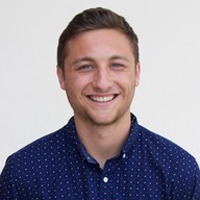 Learning from passionate professors who have remained relevant in the rapidly growing industry, the public relations program teaches students fundamental knowledge and equips us professionally and spiritually to impact the world for Christ.
Nick Mutch
Public Relations, B.A. '18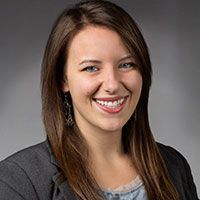 ... I feel empowered to ask good questions and seek community as I follow Jesus.
Communications Associate
Public Relations, B.A. '15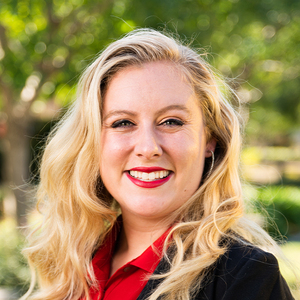 The PR program at Biola challenged and developed my character, which is far greater than any hard or soft skill I learned in the classroom.
Employer Partnership Coordinator
Public Relations and Strategic Communication, B.A. '19
4 years
Standard Duration
This indicates the standard duration of this program. Completion time may vary depending on transferred coursework and preferred courseload.
120–121
Total Program Credits
Total program credits include a combination of major/concentration, Bible/theology and general education credits.
WSCUC
Accreditation
Biola University is accredited by the WASC Senior College and University Commission. Additional accreditations may apply to specific programs.
Career Paths
Many career possibilities in areas like international affairs, government, advertising and non-profit organizations await future graduates of Biola's public relations and strategic communication program. You can expect to transform the world for Jesus Christ through your life and calling in professions such as:

Political campaign manager
Director of marketing
Social media manager
Public relations specialist
Human resource director
Director of fundraising
Production communication professional
Corporate event planner
Financial public relations expert
You may also be interested in