B.M. in Music Education
School of Fine Arts and Communication

Overview
The Bachelor of Music Degree in Music Education at Biola's Conservatory of Music will help you develop the skills you need to prepare for a successful career in music education. Graduates have a nearly 100% success rate at finding jobs in music education within six months of graduation, which speaks to the program's strength and effectiveness.
Yes! Tell Me More!
Why Choose Music Education at Biola?
Biola's music education community and courses prepare students to impact the world for Christ through their musical gifts and talents. The strengths of the music education program include:
Biola University is accredited by the National Association of Schools of Music
Teaching assistantships and student teaching opportunities
Highly respected and experienced faculty
Strong academic preparation for graduate school
Supportive community of dedicated Christian musicians and educators
Comprehensive curriculum
Challenging, private study
Broad range of large and small ensemble experiences
Service learning opportunities such as Dream Center Music Days and Music Education Outreach
What Will I Study?
In addition to the general core of music courses, our comprehensive Music Education program will guide you in developing skills that are critical for music directors in an educational context such as conducting, interpreting and performing music. Student conductor positions, teaching assistantships, student observation, and required student teaching provide invaluable hands-on experience that prepares you for a successful career in music education. Special service learning projects such as Dream Center Music Days and the Music Education Outreach program offer you a chance to apply your skills and make a difference in the lives of aspiring musicians.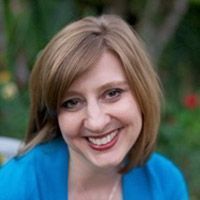 I would like to thank the music department (now conservatory) as a whole for your commitment to providing an outstanding music education integrated with a Christian worldview for students such as I was. I know God led me to attend Biola and my time spent there greatly affected the direction of my life.
Assistant Professor of Music, Vanguard University and Adjunct Professor (Piano), Biola University
Performance (Piano) and Music Education, B.M. '94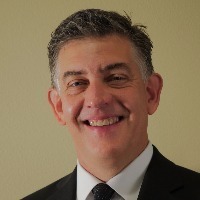 The biblical training was invaluable. And the broadness and depth of the Bible curriculum was a lot more valuable than I realized or appreciated at the time. It gave me a grounding in the faith and in issues that I wouldn't have otherwise received. The musical education I received gave me a solid foundation both as a performer and as a teacher. So many places have the technical things in place, but the music lacks the risk-taking and passion that is typical of Biola's ensembles.
High School Music Educator
Performance (Trumpet) and Music Education, B.M. '89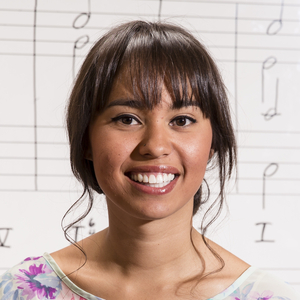 Biola gave me so much more than just a degree to enter the field of music education. The courses, communities, and professors at Biola taught me how to truly impact the world for Christ by pursuing my career with the fervor and excellence that is reflective of our Creator. The skills and disciplines I cultivated at Biola are priceless tools that will forever propel my career and desire to seek Christ in all that I do.
Instrumental Music Teacher
Music Education (Flute), B.M. '13
4.5 years
Standard Duration
This indicates the standard duration of this program. Completion time may vary depending on transferred coursework and preferred courseload.
141
Total Program Credits
Total program credits include a combination of major/concentration, Bible/theology and general education credits.
WSCUC / NASM / CCTC
Accreditation
Biola University is accredited by the WASC Senior College and University Commission. Additional accreditations may apply to specific programs.
Career Paths
Primary and secondary Music Education Teacher
Private music instructor
Conductor
Chamber music coach
Music ministry
Professional Teacher Preparation Program (Undergraduate)
Credential candidates complete their student teaching after they graduate with their bachelor's degree. After successfully completing student teaching and the associated requirements candidates apply for the Preliminary Teaching Credential from the State of California's Commission on Teacher Credentialing. See Professional Teacher Preparation Program - Undergraduate for complete requirements.
What are Graduates Doing Now?
Graduates have found great success in acquiring jobs in music education and are leading the next generation of musicians in classrooms across the country. Our alumni have a near-100% success rate at finding jobs in music education within six months of graduation; this attests to the strength of the program and the dedication and passion of our students!
Band director
Choir director
Elementary music teacher
Music ministry
Freelance musician
Graduate school
You may also be interested in