D.Min. Track: Growing and Multiplying Churches
Overview
As a leader in Christ's church, you are committed to fulfill the Great Commission and the Great Commandment. You want your church to make its maximum impact for God by winning people to Christ, connecting them to a local church and building them up in the faith. Talbot School of Theology gives you the tools you need to faithfully make disciples in North America and around the world.
In the Growing and Multiplying Churches track, you will:

Discover new insights to understand and reach people for Christ.
Wrestle with what it means to be the church in today's context.
Develop ideas on how to turn around declining churches.
Learn how to grow and multiply healthy churches.
Explore ways to renew established churches.
Examine approaches for planting multi-ethnic churches.
Next Available Track: Spring 2024
Application Deadline
November 1, 2023 (openings available)
Residency Dates
May 13–24, 2024 (New Cohort)

May 19–30, 2025
May 18–29, 2026
The Strategy
Year One: Understanding Church Growth and Multiplication
(McIntosh, McMahan and Hunter)
Since the best ministry flows out of sound theology, your first week will be spent learning what the Bible says about growing and multiplying churches. The second week will help you understand the culture in which you minister and the leadership challenges of helping your church grow.
Year Two: How to Build and Rebuild a Church
(McIntosh and McMahan)
In this residency you will explore and evaluate "cutting edge" church-planting strategies designed to create thriving churches. You will also discover how churches that have experienced significant decline can find new life and a wonderful future.
Year Three: Growing Ministries in the "New World"
(McIntosh, McMahan and Van Engen)
The ministry context has changed and so must our churches. This residency will help you develop your skills and assist pastors and churches in reaching their greatest fruitfulness in making disciples. You will learn the basic steps in consulting and coaching, how to gain clients, administer surveys, gather data, correctly interpret the findings and make recommendations to overcome inertia and move the church toward greater effectiveness.
The Faculty Mentors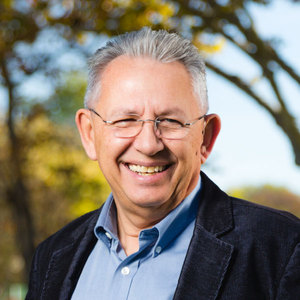 Dr. Gary L. McIntosh is Professor of Christian Ministry and Leadership at Talbot. He has served as a consultant for hundreds of churches in North America. Dr. McIntosh is also the Founder of the Church Growth Network, which provides a wide range of professional consulting services in the areas of church growth analysis, strategic planning, and generational change. He is the editor of the Growth Points newsletter. Having published over 300 articles and written 26 books, he is a prolific writer and church growth expert.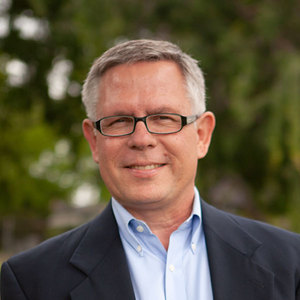 Dr. Alan McMahan is a church growth practitioner, educator, consultant and researcher, having served for years in Asia and North America to help pastors and missionaries to grow effective, outreaching churches. His specializations include: church growth and church turnaround, cross-cultural ministry, organizational leadership, change management, strategic planning and conflict resolution in multi-ethnic and urban environments. He has served as the president of the American Society for Church Growth, editor of the Great Commission Research Journal, as well as various roles of academic leadership. He has co-authored Being the Church in a Multi-ethnic Community with Gary McIntosh, as well as numerous articles.
You may also be interested in
Talbot School of Theology
Talbot School of Theology