Admissions
As an evangelical Christian institution, Biola seeks to admit applicants whose backgrounds clearly demonstrate scholarly aptitude, a commitment to the historic Christian faith, personal character and integrity, and a positive service-oriented motivation toward the field of speech language pathology. Biola does not discriminate on the basis of the applicant's race, color, sex, socio-economic status, disability or national or ethnic origin.
Admissions Requirements
Hold a baccalaureate degree in Communication Sciences and Disorders from an accredited institution OR Hold a baccalaureate degree from an accredited institution AND complete the prerequisite courses for this program.
Submit GRE scores with overall scores of 290 or higher, verbal score, 145+, quantitative 145+; and writing, 3.0+ (School Code: 4017).
Have a minimum 3.0 cumulative GPA on a 4.0 scale.
Non-native English speakers must verify a score of 100 IBT on the TOEFL exam.
Complete Biola Application ($65 application fee)
Interview with a member of the MS-SLP Program faculty.
Pass the California Basic Educational Skills Test (CBEST).
Application Deadline
Since enrollment is limited and admission is on a selective basis, applications should be made as early as possible.
All application materials must be received in the Office of Graduate Admission by January 15.
Early Action deadline is December 15 (this waives the application fee).
Decisions are made only on completed applications. This program currently admits new students only in the fall semester each year.
Steps to Apply
The application for Biola University's Master of Science in Speech-Language Pathology is now up and live. Please create your account (if you have not already) and complete the list of application requirements including: Official Transcripts, GRE and CBEST Scores, References, Essays, Resume, Pre-requisites Chart and Observation Hours.
International Students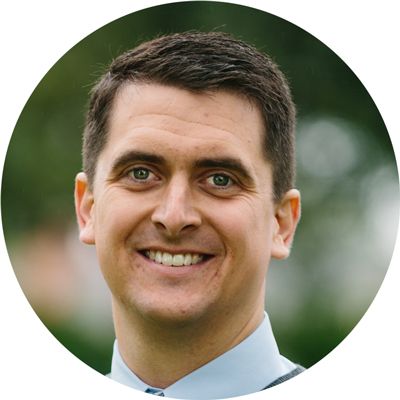 Thank you for your interest in our M.S. in Speech-Language Pathology program. We want to know you and help you navigate the application process. Have questions? Contact our International Admissions office!
Joshua Esau, Senior International Admissions Counselor
joshua.esau@biola.edu
We are now accepting international student applications for the 2018-2019 academic year. In addition to the above documents admission requirements, international applications must include the following:
TOEFL 100 iBT score or IELTS 7.5 overall score for applicants who native language is not English
Affidavit of Support for each individual source of funding
Bank Statements that support each source of funding
Copy of Valid Passport
English Language Program
The TOEFL or IELTS is required for any applicant whose native language is not English. The minimum required score is 100 for the TOEFL or 7.5 for the IELTS. If you don't yet meet this requirement, consider Biola's English Language Program.

Whether you plan on attending one of Biola's top undergraduate or graduate programs or are simply interested in growing your English skills, Biola University's English Language Program (ELP) can help you advance your academic English comprehension and communication.

Available Tracks
Language-Learning
This track allows domestic or international students to improve their English-language proficiency to reach their university, career or ministry goals. Students who successfully complete ELP Level 3 and pass the final exit exam will receive a language waiver to Biola's graduate programs. *This track is required for provisionally accepted students.
Minimum TOEFL/IELTS score:

TOEFL iBT: 55+ / IELTS: 5.5
Depending on the score, students will either be placed into Level 1, 2, or 3

Please contact el.admissions@biola.edu with questions.
Academic English Program (AEP)
This track offers all students (monolingual and bilingual) the opportunity to improve their academic English skills while taking graduate courses at Biola.
Upon the ELP Director's evaluation, students will be required to take 1-3 ELP courses
Minimum TOEFL/IELTS requirement:

For programs that require TOEFL iBT 90/IELTS 7.0, the AEP qualification is 80/High 6.5
For programs that require TOEFL iBT 100/IELTS 7.5, the AEP qualification is 90/7.0

Please contact el.admissions@biola.edu with questions.
Before we can issue an I-20, you need to successfully complete your application and gain acceptance into the program. You will also need to show support for your educational and living expenses, or you must have the funds yourself (note: Copies of the Affidavit of Support may be made if more than one person will serve as sponsor for your expenses).
The affidavit of Support must be notarized and submitted with corresponding bank statements. These documents reasonably ensure your sponsor's ability to support you during your time of studies with us.