Veterinarian
Biola offers an excellent educational foundation and individualized advising/preparation for any student interested in becoming a veterinarian. Whether your long-term goal is general veterinary care or specialized practice, Biola offers a comprehensive program to prepare you for your next steps.
Recommended Majors
The Biola major recommended (and ideally suited) for pre-veterinarian students is: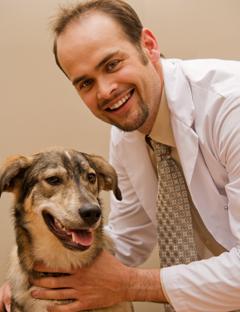 Overview
Doctors of Veterinary Medicine are medical professionals whose primary responsibility is protecting the health and welfare of animals and the people in their environment. Veterinarians, working in a variety of clinical settings, diagnose and control animal diseases, treat sick and injured animals, prevent the transmission of animal diseases to people, and advise owners on proper care of pets and livestock. In addition, veterinarians are involved in maintaining the health of food animals (to ensure a safe food supply), pharmaceutical research, wildlife preservation/conservation and public health of the human population. Today close to 100,000 U.S. veterinarians are professionally active providing a wide variety of services in private clinical practice, teaching, research, government service, public health, military service, private industry, and other areas.

Biola offers an excellent educational foundation, and individualized advising/preparation, for any student interested in becoming a veterinarian. The Biola major most suited for students pursuing a future career as a veterinarian is the Biological Science (BS) major.

Biola's excellent science curricula and faculty equip each student with the knowledge base necessary for a future career in the health field. This is evidenced by the fact that most Biola graduates from the Sciences score significantly above the national average on graduate school admissions tests, including the GRE and the MCAT. Over the years, Biola graduates from the Biological Sciences Dept. have gained admission to respected veterinary schools around the country.

---
Reasons to Study pre-Veterinary at Biola
Integration

Science instruction and teaching at Biola is always implemented in the context of the sovereignty of God, and as a tool to further explore and appreciate his creation. A distinctive of the pre-veterinary program at Biola University is that it offers excellent preparation for veterinary school as an integrated part of the much larger on-campus Christian community.

Personal Advising

Every pre-vet student has access to personal advising from BOHPA, the Biola Office of Health Professions Advising. Specifically, every pre-vet has the opportunity for multiple advising appointments with the chief advisor, who himself is an M.D. degree graduate from the UCLA School of Medicine.

Clinical Experience

Every pre-vet student is eligible to enroll in the upper division clinical shadowing program (BIOS 460) at Biola University. This semester-long experience for juniors and seniors provides weekly or semi-monthly opportunities to observe and interact directly with a veterinarian in clinical practice. Since most of the veterinary schools require that each applicant has experience shadowing with a veterinarian prior to application, the BIOS460 program is a great way to get this needed experience. Clinical shadowing allows students to explore the veterinary field, gain valuable clinical exposure, provide sources for letters of recommendation, and make decisions about future career paths.

Community

Biola has a wonderful peer-to-peer community for pre-health students in the Health Careers Club (HCC). The HCC provides opportunities for like-minded students to gather, fellowship, learn, and share the pre-health career journey together. Student officers of the HCC plan monthly activities and presentations directly related to the medical field. Speakers from various specialties are brought in to discuss their clinical work and topics in their field. Christian professionals and sponsoring missions organizations are also scheduled for students interested in short-term and long-term missions. Unlike some of the larger state schools, the Health Careers Club at Biola University ensures that no student has to undertake the challenging pre-health career journey alone.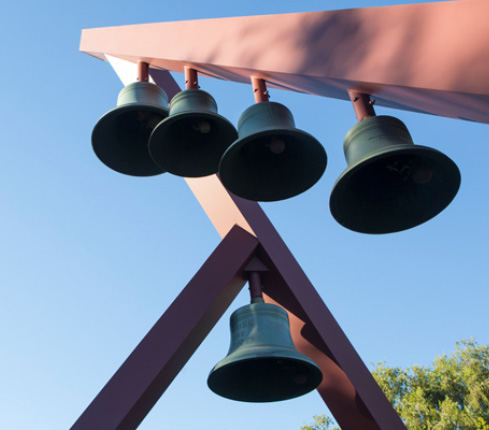 Distinctives
Additional Career Info
To learn more about a career as a veterinarian, explore the "Veterinary Medicine" tab at www.explorehealthcareers.org.