Alumni Spotlight
Talbot School of Theology's Ph.D. and Ed.D. alumni have been harnessing their education to achieve great things for God's kingdom! Read the testimonials below to learn more about how Talbot's programs impacted the lives of our students.
Educational Leadership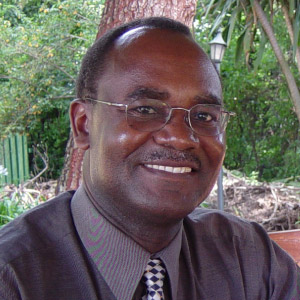 Benjamin Musyoka (Ph.D. '97), Kenya
Vice Chancellor (President/CEO), International Leadership University, Nairobi, Kenya
"The doctoral program at Talbot School of Theology shaped my understanding of the integration of the Christian faith and learning. Specifically, I've learned how this applies to Christian higher education in relation to the broader mission and obligation of the church to the world. The analytical and creative thinking skills I acquired during the course of my doctoral studies have enabled me to think outside the box in matters of Christian spirituality, educational leadership and vision-driven transformational education."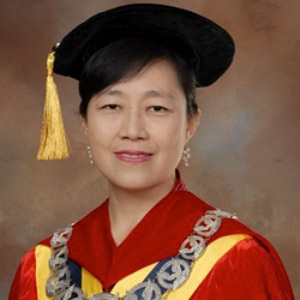 Gunawaty Tjioe (Ph.D. '12), Indonesia
Provost of Universitas Pelita Harapan (University of Light and Hope), Tangerang, Indonesia
"My doctoral studies at Biola have prepared me academically and spiritually to serve God in Christian higher education. I thank God for the worshipful and prayerful community at Biola, where people sincerely and passionately pray for one another inside and outside the classroom. I also praise God for the opportunity to experience spiritual direction and personal retreat, a practice that I never knew before. I am grateful for my caring and competent professors at Talbot, who equipped and encouraged me to serve in my present leadership role in expanding God's kingdom through Christian education in Indonesia."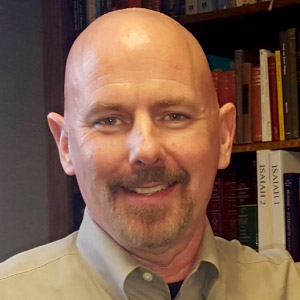 Gary Stratton (Ph.D. '09), United States
Dean of the School of Arts and Sciences, Professor of Spiritual Formation and Cultural Engagement, Johnson University, Knoxville, Tenn.
"The education studies Ph.D. program at Talbot School of Theology prepared me for a lifetime of success as an educational leader. Talbot's educational approach split the difference between the typical 'alone on an island' European model and the American paradigm of 'don't even think about your dissertation until after your comprehensives.' Also, Talbot's cohort model provided a rich community of peers and mentors who provided me with the intellectual challenge and personal encouragement I needed to stay on track, despite demanding work responsibilities and serious health problems. I simply cannot recommend Talbot's Ph.D. program highly enough."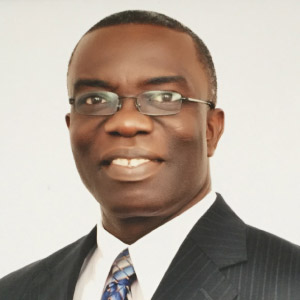 Samuel Twumasi-Ankrah (Ed.D. '13), Ghana
President, Heritage Christian University, Accra, Ghana
"I decided to go to Talbot School of Theology primarily because I thought I would a have Christian higher education environment in which to study. I came away successfully from the doctoral studies at Talbot with more than just an academic credential. The kinds of relationships the faculty nurture with students has bestowed on me life lessons on how to integrate scholarship and Christian spirituality in teaching and learning."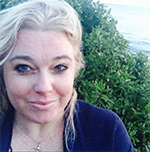 Jennifer Jagerson, (Ph.D. '16), United States
Assistant Professor of Education (Division of Graduate Education), Vanguard University of Southern California, Costa Mesa, CA.
"When I entered the doctoral program at Talbot I had goals and a sense of calling, but I did not in any way appreciate the gift the Lord was giving me. In every class I was thoroughly challenged and brought to new levels of understanding and skill. The integration of faith and learning is richly explored in a manner that is powerful for educators as well as those serving in the church. This follows from the first day of class and right on through the dissertation phase. Perhaps the most critical aspect of the program for me, however, was the modeling and support I received from the faculty and staff at Talbot. Their integrity and personal investment in students created an environment for meaningful conversations and significant personal development. As I have graduated from the program and moved out into the professional world to teach in higher education and continue with research, I have become even more grateful for my experience at Talbot. I can see how well I have been prepared through the careful scaffolding of the program and intentionality of each class to provide a very deep and holistic foundation upon which to build."

Authors (Books)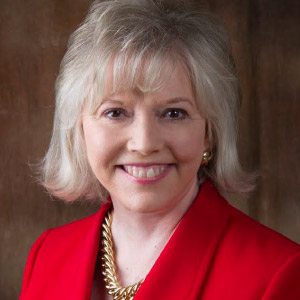 Holly Catterton Allen (Ph.D. '02), United States
Professor in Arts & Sciences; Professor in Bible & Ministry, Lipscomb University, Nashville, Tenn.
Co-author, Intergenerational Christian Formation: Bringing the Whole Church Together in Ministry, Community and Worship. (Downers Grove, IL: InterVarsity, 2012)
Editor, Nurturing Children's Spirituality: Christian Perspectives and Best Practices (Eugene, OR: Wipf and Stock, 2008)
"The professors in the educational studies doctoral program welcomed me into the professional world of Christian education by encouraging me in my particular area of interest — children's spirituality. Talbot School of Theology doctoral students are rigorously prepared academically in the various disciplines of Christian education — theology, philosophy of education, developmental psychology, pedagogy, statistics, learning theory and more. Beyond that, however, students are ushered into the professional field of Christian education and spiritual formation where their education can make a difference in Christian communities around the globe."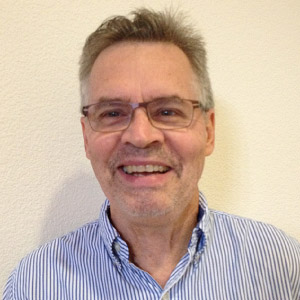 Harley Atkinson (Ph.D. '89), United States
Professor of Ministry and Leadership (retired)
Co-author, Ministry with Youth in Crisis, revised (Cascade/Wipf & Stock, 2016)
Author, The Power of Small Groups in Christian Education (Evangel House, 2002)
Author, Teaching Youth with Confidence (Evangelical Teaching Association, 2001)
"The Ph.D. program in educational studies benefited me in many ways. The ultimate benefit, of course, was that I was able to secure a teaching position at Toccoa Falls College, even before I graduated. Specifically, I improved my ability to think critically, and developed my research and writing skills by sitting under the tutelage of Talbot's professors. Apart from the guiding and equipping work of the Holy Spirit in my life, I can credit Talbot School of Theology's Ph.D. program and its professors for preparing me for a career in Christian higher education."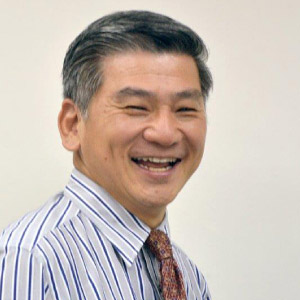 Gary Choong (Ph.D. '09), Singapore
Lecturer in Pastoral Ministry, Baptist Theological Seminary, Senior Pastor, Covenant Community Church, Singapore
Author, Counter-Cultural Paradigmatic Leadership: Ethical Use of Power in Confucian Societies (Eugene, OR: Wipf and Stock, 2011)
"I learned so much about doing Ph.D.-level research during my time at Talbot, and I was excited to grow and learn about Christian higher education administration and leadership. I was greatly encouraged and stimulated cognitively, affectively and most of all spiritually by my dissertation chair, who served as a mentor and guide. The friendships forged with my professors, fellow students and their families encouraged me when the going got tough. Lastly, God drew me and my wife closer to Him, and to one another, as we enjoyed a two full years of living away from Singapore."


Authors (Journal and Dictionary Articles)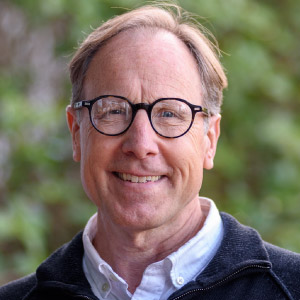 Tom Kimber (Ph.D. '13), Australia
Senior Lecturer in Missional and Pastoral Theology, Postgraduate Faculty, Doctor of Ministry Coordinator, Melbourne School of Theology, Melbourne, Australia
"Character," "India," in Encyclopedia of Christian Education, George Thomas Kurian and Mark A. Lamport, eds., Rowman & Littlefield Publishers, 2015.
"The role of spiritual development in the cross-cultural reentry adjustment of missionaries" Journal of Psychology and Theology 40.3 (2012).
"Healthful reentry: The shared responsibility of missionary care" Evangelical Missions Quarterly 48 (2012).
"My experience in doctoral studies at Talbot, along with the emphasis on biblical integration, prepared me to do research and help others do research. Now, as I mentor other doctoral students through their own research projects, I appreciate how well prepared I am to meet the challenges and questions that come up in doctoral research. Talbot's Ph.D. program gave me what I needed to fulfill my role as a researcher and to help others in their own research. The program also deepened my walk with Jesus. The doctoral faculty cared for my heart as well as my mind."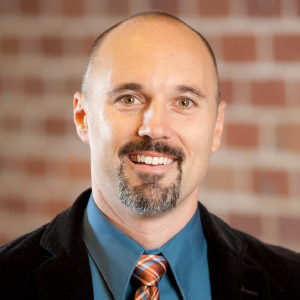 Jason Lanker (Ph.D. '09), United States
Associate Professor of Christian Ministry Formation, John Brown University, Siloam Springs, Ark.
"Teaching large groups." In T. Linehart (Ed.), Teaching the next generations (pp. 239-248). Grand Rapids, MI: Baker Academic, 2016.
Francis E. Clark: Founder of the Young People's Society of Christian Endeavor. Christian Education Journal, 11(2), 2014.
"The relationship between natural mentoring and spirituality in Christian adolescents" Journal of Youth Ministry 9.1 (2010).
"Obtaining a doctoral degree at Talbot was one of the best choices I have made. The professors and course design are at the leading edge of the Christian education field, and the the peers I studied with enhanced my own personal learning. The work I did at Talbot to find a balance between theory and practice has continued throughout my teaching, and the emphasis on writing and research was invaluable. It prepared me to continue to write and think as I teach, as a way to enhance both. I can conceive of no better doctoral program in Christian education."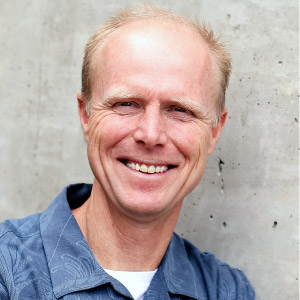 Rob Rhea (Ph.D. '13), Canada
Chaplain and Director of Student Ministries, Director, Centre of Spiritual Formation in Higher Education, Trinity Western University, Langley, British Columbia, Canada
"Understanding the relationship of identity status, agency, and religiosity on the acceptance and use of pornography in Christian, undergraduate emerging adults," Journal of Psychology and Christianity 34.2 (2013).
"A theology of the body for a pornographic age," Journal of Spiritual Formation and Soul Care 8.1 (2015).
"Exploring spiritual formation in the Christian academy: The dialects of church, culture, and the larger integrative task." Journal of Psychology and Theology, 39.1 (2015).
"Being a part of Talbot's Ph.D. program has greatly benefited me professionally and personally. The program provided a tremendous maturity, both in breadth and depth, as I worked as a chaplain. Moreover, I grew in my capacity to write at an academic level, to read and produce original research, and to engage the literature base of my chosen area of interest. The faculty found the right balance of being challenging and supportive. Completing the program was one of the biggest achievements of my life and one that I am grateful that I have had the opportunity to experience."