Alumni Spotlight
Talbot School of Theology's Ph.D. and Ed.D. alumni have been harnessing their education to achieve great things for God's kingdom. They are transforming the world of Christian higher education in 25 of the United States and 33 countries.
Read the testimonials below to learn more about how Talbot's doctoral programs impacted the lives of our students and equipped them to excel for Christ as outstanding professors, researchers, administrators, authors and ministry leaders around the world.
Educational Leadership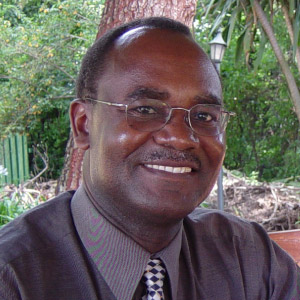 Benjamin Musyoka (Ph.D. '97), Kenya
Vice Chancellor (President/CEO), International Leadership University, Nairobi, Kenya
"The doctoral program at Talbot School of Theology shaped my understanding of the integration of the Christian faith and learning. Specifically, I've learned how this applies to Christian higher education in relation to the broader mission and obligation of the church to the world. The analytical and creative thinking skills I acquired during the course of my doctoral studies have enabled me to think outside the box in matters of Christian spirituality, educational leadership and vision-driven transformational education."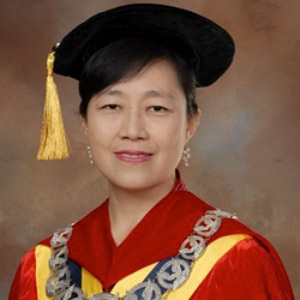 Gunawaty Tjioe (Ph.D. '12), Indonesia
Provost of Universitas Pelita Harapan (University of Light and Hope), Tangerang, Indonesia
"My doctoral studies at Biola have prepared me academically and spiritually to serve God in Christian higher education. I thank God for the worshipful and prayerful community at Biola, where people sincerely and passionately pray for one another inside and outside the classroom. I also praise God for the opportunity to experience spiritual direction and personal retreat, a practice that I never knew before. I am grateful for my caring and competent professors at Talbot, who equipped and encouraged me to serve in my present leadership role in expanding God's kingdom through Christian education in Indonesia."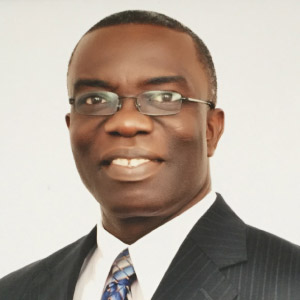 Samuel Twumasi-Ankrah (Ed.D. '13), Ghana
President, Heritage Christian University, Accra, Ghana
"I decided to go to Talbot School of Theology primarily because I thought I would a have Christian higher education environment in which to study. I came away successfully from the doctoral studies at Talbot with more than just an academic credential. The kinds of relationships the faculty nurture with students has bestowed on me life lessons on how to integrate scholarship and Christian spirituality in teaching and learning."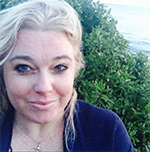 Jennifer Jagerson, (Ph.D. '16), United States
Associate Professor of Education (Division of Graduate Education), Vanguard University of Southern California, Costa Mesa, CA.
"When I entered the doctoral program at Talbot I had goals and a sense of calling, but I did not in any way appreciate the gift the Lord was giving me. In every class I was thoroughly challenged and brought to new levels of understanding and skill. The integration of faith and learning is richly explored in a manner that is powerful for educators as well as those serving in the church. This follows from the first day of class and right on through the dissertation phase. Perhaps the most critical aspect of the program for me, however, was the modeling and support I received from the faculty and staff at Talbot. Their integrity and personal investment in students created an environment for meaningful conversations and significant personal development. As I have graduated from the program and moved out into the professional world to teach in higher education and continue with research, I have become even more grateful for my experience at Talbot. I can see how well I have been prepared through the careful scaffolding of the program and intentionality of each class to provide a very deep and holistic foundation upon which to build."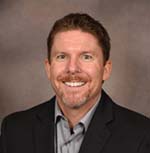 Adam J. Rasmussen, (Ph.D.), United States
Associate Professor and the Dean of the College of Arts and Humanities, Arizona Christian University
"After 25 years in Christian education I enrolled in the Ph.D. in Educational Studies program at the Talbot School of Theology at Biola University. Central to this pursuit was a desire to grow deeper in my knowledge of Jesus Christ as Lord of all. My goal was to become a more effective communicator of biblical truth. The entire faculty at Talbot inspired me to grow in my walk with God. I made many life-long friends there. Every course had a purpose. Every class was challenging and rewarding. The program at Talbot equipped me to pursue truth through careful academic research. I was taught how to communicate my findings with clarity and persuasive force. Now that I have my Ph.D., I have greater confidence in my research abilities, a richer wonder of our amazing God, and renewed energy to teach students with excellence."