Music and Honors Education

Musical excellence rooted in community.
In Biola's Conservatory of Music and Torrey Honors, collaboration and shared commitment to beauty drives excellence. In every rehearsal, performance, and in every text you read and discuss, you'll learn the skills required to create something beautiful. On every side, you'll cultivate the humility, confidence and curiosity that make the best musicians great.
---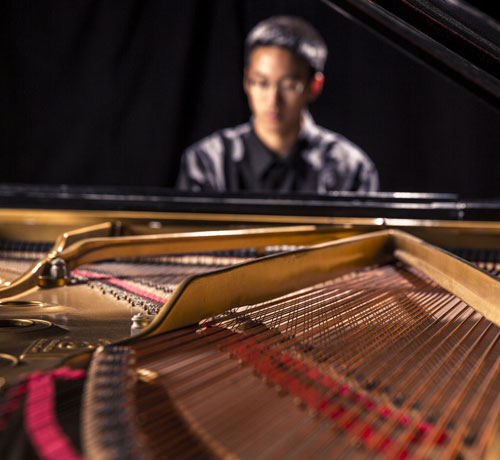 Play an Important Role in a Greater Work
Together, we can achieve more. In Torrey Honors and in the Conservatory, individual contributions are enhanced by a diversity of voices, skills and perspectives. You'll learn to navigate the challenges and delight in the joys of doing good, hard work in community — forming lifelong friendships in the process. Becoming a master of collaboration will empower your success in the music industry and beyond.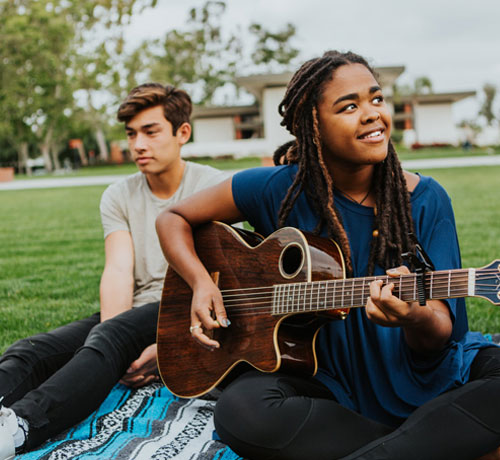 Deepen Your Love for Beauty

The Conservatory of Music at Biola University trains students to be artistically excellent. And artistic excellence doesn't come through performance alone: it comes from cultivating a rich life of faith, wonder, and a love for beauty. These are the traits of Torrey Honors students, who learn to pursue goodness, truth, and beauty in every part of life. Your artistic growth will be supported in Torrey Honors, as you learn to see more of God's beauty and make it manifest in your music.
"Torrey Honors students learn to pursue Goodness, Truth, and Beauty, and as a musician I found a unique, hands-on opportunity to practice what I discussed in class. As a Conservatory student, pursuing beauty wasn't just an abstract concept to explore. It was something I pursued every time I practiced a scale, rehearsed, or stepped on stage to perform."
Philip Glenn, Music Education ('09)
Los Angeles-based recording and touring artist