Innovation with Integrity
Discover what happens when science and faith meet.
The world needs innovative, ethical science and health care professionals. Are you ready to become one of them? At Biola University's School of Science, Technology and Health, you'll get a powerful STEM education that's infused with Christian faith and housed within a brand new, see-it-to-believe-it facility. Join us, and prepare for some of the most in-demand careers of today and tomorrow.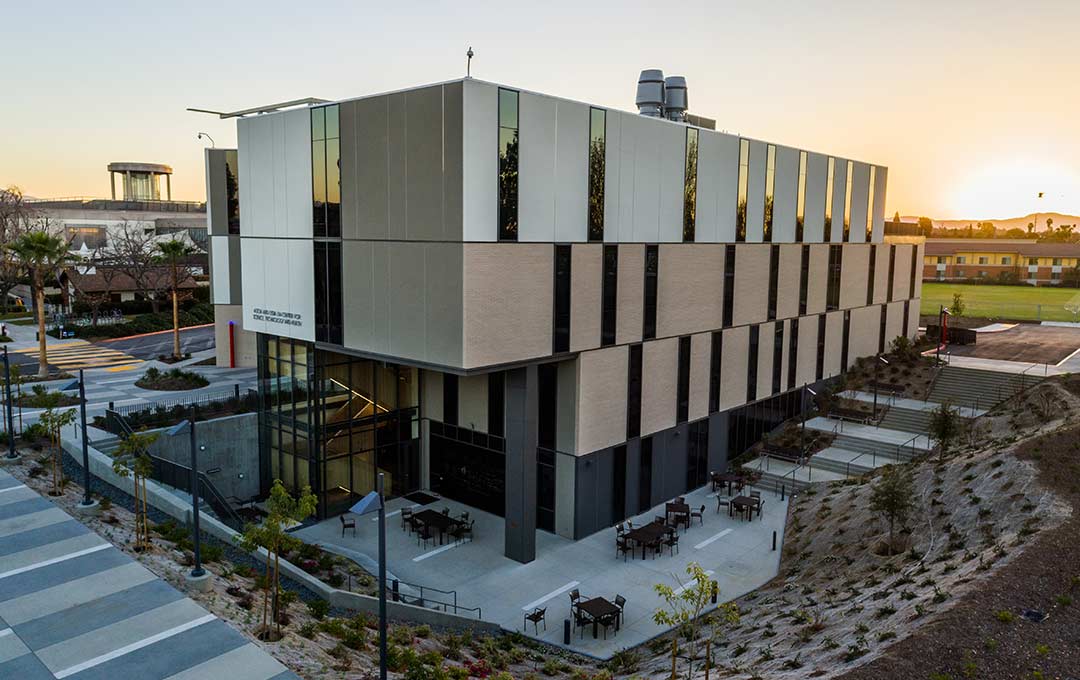 The Lim Center
Welcome to the home of the next generation of science and health leaders — the Alton and Lydia Lim Center for Science, Technology and Health. Dedicated in 2018, this facility serves as the high-tech headquarters for Biola's science and health programs, filled with innovative equipment and spaces for research, learning and community.
Quick Facts
91,200 square feet
5 Lecture Classrooms
24 Instructional Labs
Applied Physiology Laboratory with Hydrostatic Weigh Tank
Anatomy Suite
Fabrication Laboratory
Nursing Simulation and Skills Suite
Computer Lab
3 Faculty Research Labs
70 Offices
Greenhouse
Rooftop Observatory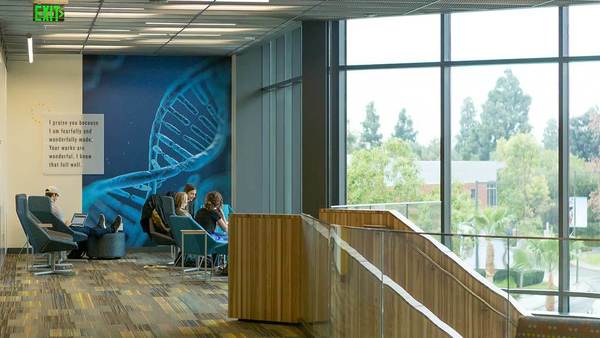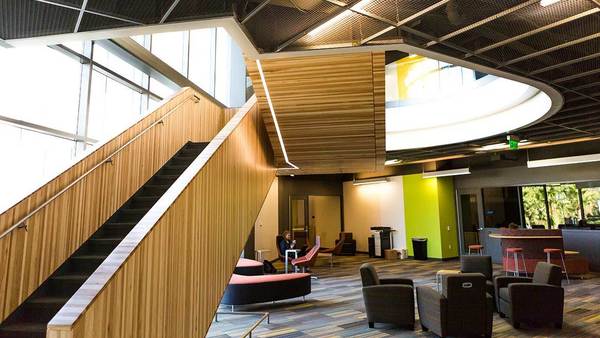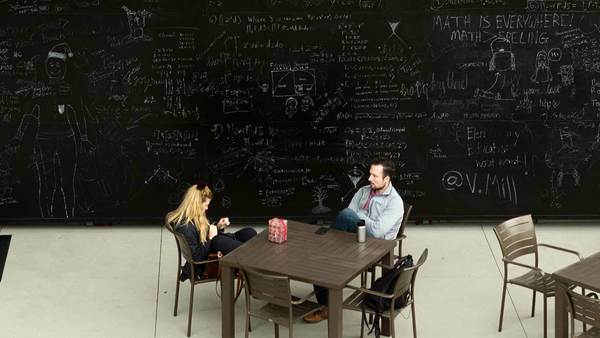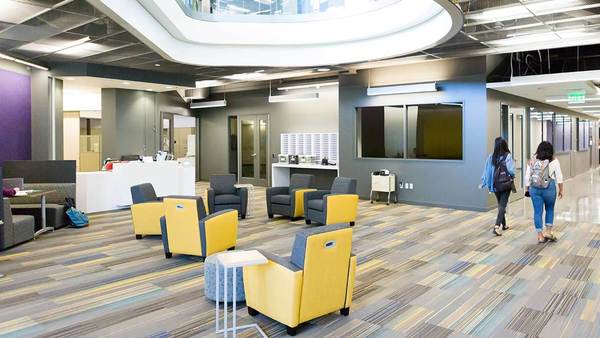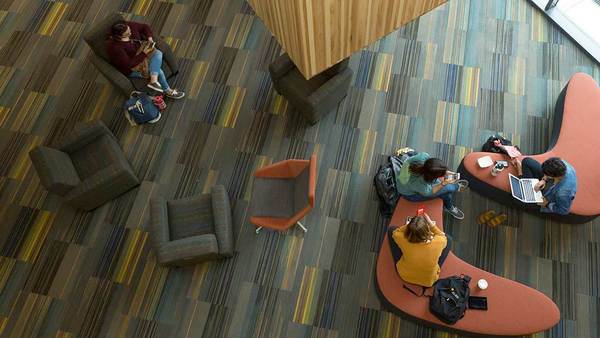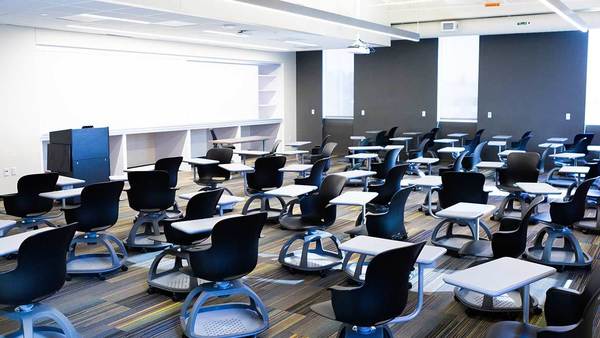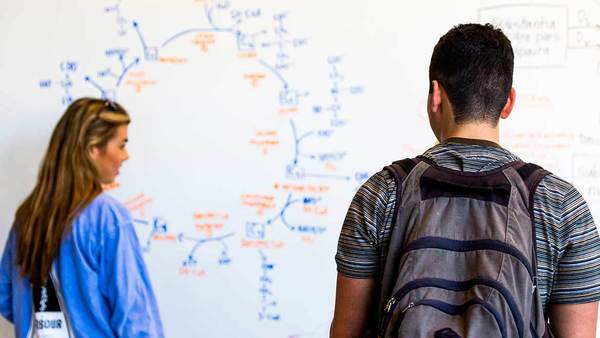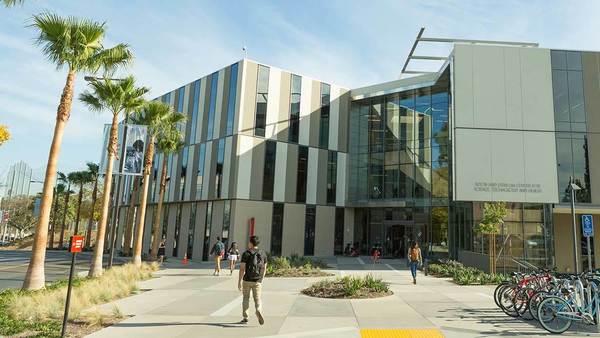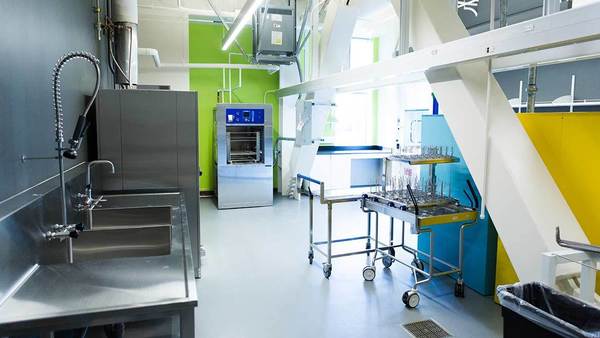 The future is bright at Biola University for Christ-centered STEM and health education. Our student-centered faculty and staff have created a culture of discovery that will allow you to explore our Maker's world and grow in your faith, innovation, learning, and leadership potential.
Matthew Rouse, SLP.D.
Interim Dean of the School of Science, Technology and Health
---
LEADING IN STEM, ROOTED IN FAITH
Why Choose Science at Biola?
The Lim Center represents the beginning of an exciting new era for science education at Biola University. Students majoring in the science or health-related fields can expect not only academic rigor, but academic rigor set in the engaging, high-tech setting the Lim Center offers. Here is just some of what sets Biola's School of Science, Technology and Health apart.
Strength in Science
Biola is cultivating a global reputation as a leader integrating science education with the philosophy of science and religion, applied ethics and Christian apologetics. The Lim Center's premier facilities, coupled with faculty expertise and mentorship, will provide a solid foundation for students as the university builds for the future.
Graduate School Preparation
Biola graduates advance to top medical schools and graduate programs across the country, such as UCLA, Dartmouth, Georgetown, Yale, Harvard and MIT. The Lim Center's laboratories, equipment and overall facilities will allow students to grow as they prepare to pursue postgraduate degrees and careers as leaders in science, technology and health.
Technology
The center's state-of-the-art technology will help Biola put a special emphasis in a robust program on applied computer science. This, along with addition of computer science and technology competencies in the general education curriculum, will allow students to develop a keen understanding of the technology fields, no matter which major they choose.
Global Health
Demand for health professionals is growing worldwide, and Biola is responding to that growing need by preparing students in the health sciences such as nursing, kinesiology, communication sciences and disorders and other majors in the health professions. With a Biola education, students can pursue meaningful health-related careers at home and abroad.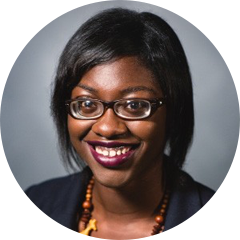 Students Equipped With Courage
Gabby Odudu
'13, Biochemistry
I am grateful for the quality of education I have received [at Biola]. It has helped me succeed in graduate school, and has prepared me well for a career in medicine. It is important to me that doctors be both competent and service-oriented, and Biola has trained me in both."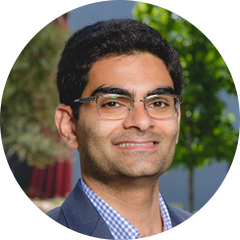 Faculty Training With Conviction
Behzad Varamini, Ph.D.
Director of Stewart Science Honors Program
Combining a strong intellectual foundation with spiritual conviction is crucial in a culture that is increasingly atheistic. ... We have a unique opportunity at Biola University to prepare morally grounded scientists to become leaders in the clinical, research and public sectors."