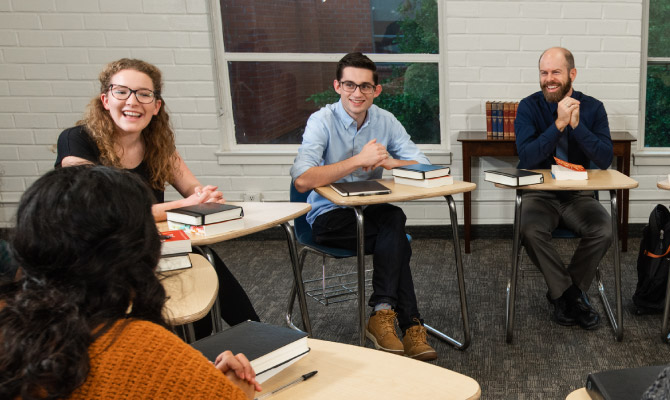 We practice a different kind of honors education.
Torrey Honors College is Biola University's undergraduate honors program. An alternate path for fulfilling nearly all of Biola's general education requirements, Torrey Honors brings together curious, sharp thinkers from all majors and backgrounds to pursue the Good, True and Beautiful. It's an innovative classical honors program with Christ at the center.
Education isn't just about shaping what you think. It should change who you are and how you live. Torrey Honors College classes will empower and transform you, not just pressure you to compete. Collaborate with your peers to uncover timeless truths. Discover the meaning of loving God with your whole mind and heart — becoming more compassionate, disciplined and joyful in the process.

Why choose Torrey Honors College?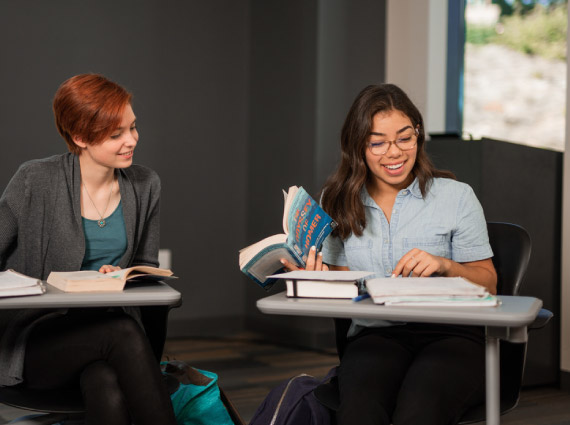 Engaging Discussion
We learn from authors who have shaped the world as we know it — and from one another. Our classes are group discussions that dig into timeless texts where we seek truth and apply what we read to our lives.
Enduring Community
As your world shifts each semester, your Torrey Honors community stays constant. You'll be learning alongside the same fifteen people, so you'll build rich friendships that will challenge, support, and shape you.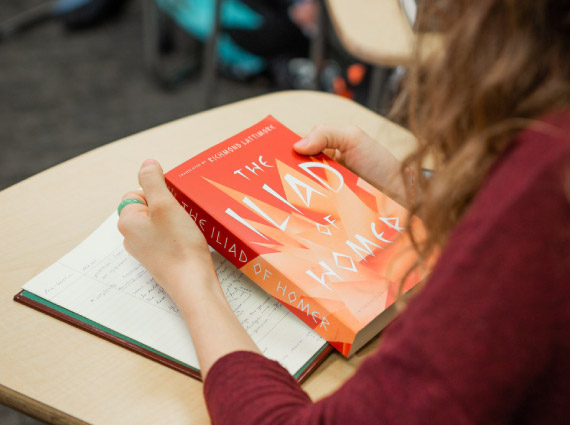 Unparalleled Mentorship
You won't find mentorship like this anywhere else. A Torrey Honors faculty mentor will intentionally invest in your intellectual, spiritual, and personal growth for four years, offering graduate school-quality mentorship at the undergraduate level.
Collaborative Environment
We're not here to outsmart or outperform each other. We're here to learn together. When we come to class prepared to listen and contribute, we're able to see the text from multiple perspectives and draw nearer to a fuller portrait of truth.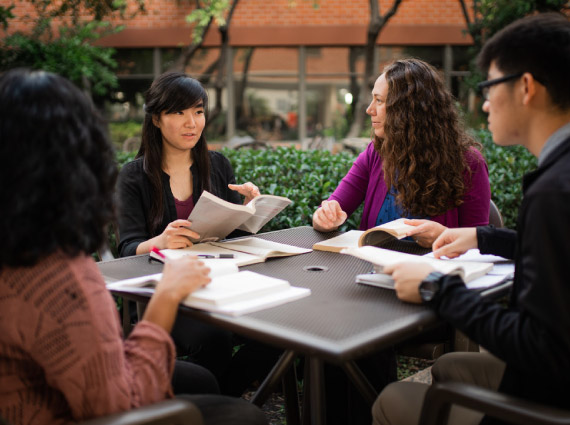 Interdisciplinary Learning
You learn alongside students from all majors, so you can discover how biology informs Plato's Republic and see how art shapes the way we read Frankenstein. We recognize our need for one another and practice integrative learning from day one.
Character Formation
As you take responsibility for your education and engage with your peers, the way you think, communicate, and relate to others will shift. You'll see the world differently, changing as you seek the Good, True and Beautiful — Christ himself.
Professional Preparation
Employers are looking for adaptive learners. The ability to synthesize and articulate ideas, respond constructively to criticism, and act with integrity will make you an asset to any team in any career.
Here's who we're looking for
Torrey Honors is distinct from other honors programs. Though Torrey Honors students often have outstanding GPAs or test scores, we believe your ability to learn can't be reduced to a number. Students who thrive within our community are:
Curious
Our students wonder about the world. They ask questions, test ideas, and enjoy discovering connections between different disciplines. Put simply: they love learning.
Hard-working
We'll be upfront: Torrey Honors is a world-class, rigorous academic program. To succeed here, you need to be willing to give your all.
Growing
Justice. Grace. Humility. We're committed to understanding and practicing these together, living lives increasingly conformed to the image of Christ.
Courageous
We require you to ask weighty questions and wrestle with weightier realities. You'll need to be brave — but you won't have to journey alone.
Persistent
You'll need the grit to keep going when hard questions don't have easy answers. We promise the reward is worth the effort.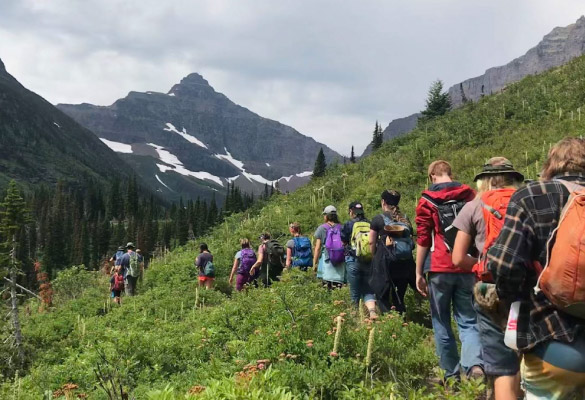 Torrey Honors Beyond Biola
Urban Plunge, Los Angeles. Torrey National Parks. Torrey Cambridge. It's time to bring your learning to life.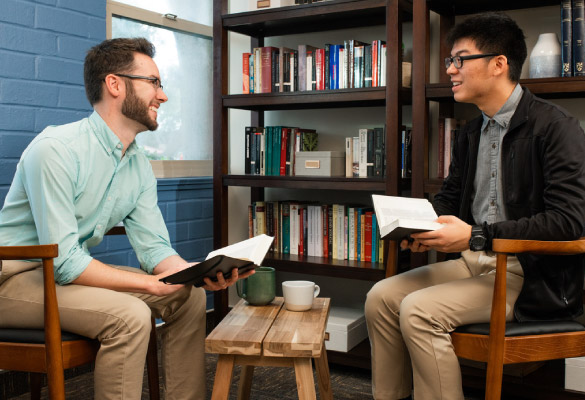 Meet Your Mentors
They're expert philosophers, theologians, historians and literary scholars. More importantly, they're dedicated advisers and confidants committed to you.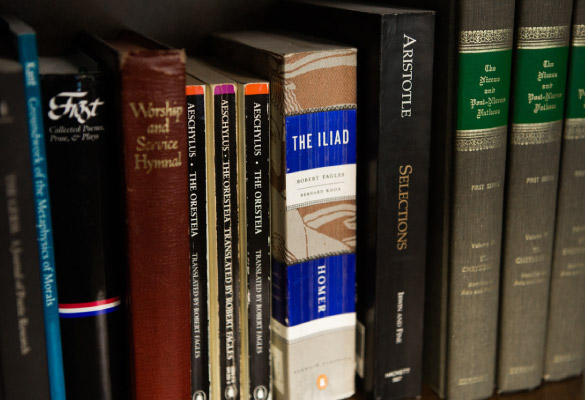 What We Read
We read great storytellers and teachers from around the world and across the ages. These authors help us navigate current questions and live faithfully.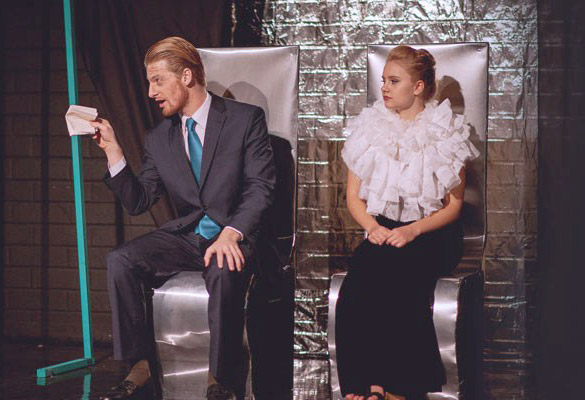 Education Tailored to You
Explore your interests for academic credit. Trade your term paper for a semester in the Torrey Justice Initiative, Torrey Theatre, or propose a creative project to your mentor.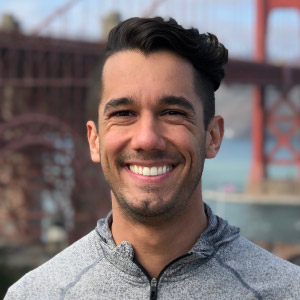 Torrey Honors went beyond providing a foundational training ground for honing skills that I use every day. It taught me that community is the key to doing anything with excellence — academia, ideation, conversation, and even making cartoons for kids. Most things done well are done together.
Anthony Kemp ('10)
Pixar Animation Studios
Production Manager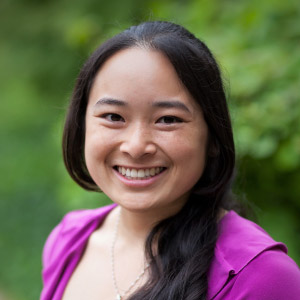 Effective oral and written communication are essential in every field, particularly the hard sciences. Torrey Honors taught me to ask effective questions and separate my ideas from my identity in order to engage in productive dialogue. Learning to present my ideas clearly and concisely to an audience of diverse expertise has become essential to my work as a scientist and inventor.
Sarah Lum ('14)
University of Notre Dame
Analytical Chemistry Ph.D. Candidate
National Institute of Justice Fellow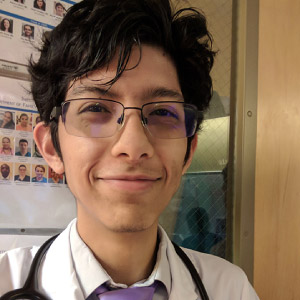 Torrey Honors gave me the tools I need to find the truth and shifted my perspective to see the big picture so much more clearly. It helped me understand the elements of life that give each day beauty and meaning — from God and the cosmos to friendship and reason. Torrey changed me by changing the place from which I see the world.
Michael Sonson ('15)
New York University School of Medicine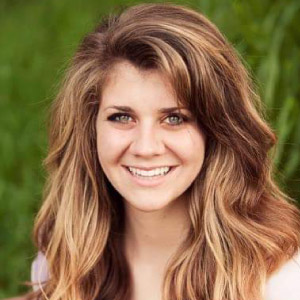 In Torrey Honors, I learned to ask good questions, which requires wonder and humility. These qualities are underrated in a world in which affected boredom is trendy, confidence is treated as intrinsically virtuous, and having the 'right answer' is considered essential to success. However, against this backdrop, I've seen thoughtful questions, genuine interest, and modesty stand out as far more compelling than conventionally prioritized professional attributes.
Janine Marderian Nichols ('13)
Georgetown University, MBA Student
Deloitte LLP, Senior Consultant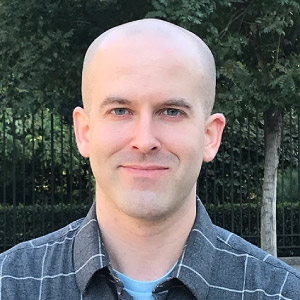 Torrey Honors shaped the way I approach my faith and thus my entire life. I came away from Torrey with the conviction that God is not arbitrary. He asks and often requires obedience before giving understanding — but there is reason behind everything God does, and it is an act of love to seek that reason out.
Daniel Henriksen ('09)
Cal State University, M.S. in Physics ('12)
Spotify, Data Engineer