Graduate Certificate in Personal Financial Planning
Crowell School of Business

Overview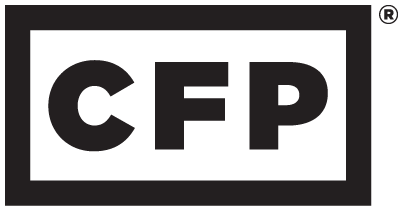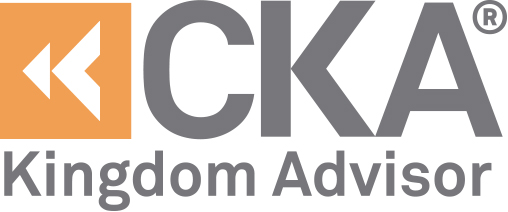 Crowell's Graduate Certificate in Personal Financial Planning — a CFP® Board and CKA® Registered Program — is a fully online, graduate-level certificate program designed to meet the educational requirements to become a Certified Financial Planner™ and Certified Kingdom Advisor™. Our financial planning curriculum seamlessly integrates the Bible with your coursework, equipping you to engage with finances in a way that glorifies God.

Financial planning is a growing industry with countless professional pathways, including retirement planning, tax planning, estate planning and beyond. The defining feature of Crowell's graduate-level Certificate in Personal Financial Planning is that you'll be prepared to skillfully speak into all those areas of financial planning with a biblically centered approach. You will have the chance to impact lives for Christ through wise and compassionate Christian financial planning.
Yes! Tell Me More!
Why Choose Financial Planning at Crowell?
Enjoy the Flexibility of a Fully Online Program
The Graduate Certificate in Personal Financial Planning is offered fully online, in both asynchronous and synchronous formats. This means you can choose to take online courses with live instruction or complete your coursework on your own schedule (or even a combination of the two). The program spans three trimesters, with two courses offered each trimester and five different start dates: Fall A or B, Spring A or B, or Summer A.

Prepare to Earn Your CFP® Certification
The curriculum in this financial planning certificate will prepare you to successfully earn your Certified Financial Planner™ Certification. You can trust that our MBA-level financial planning courses will equip you with the knowledge you need to pass your exam with flying colors.

Explore Financial Planning From a Christian Perspective
This certificate, from start to finish, is designed to integrate the Bible into every aspect of your education. You'll learn how your relationship with God feeds into the process of financial planning, and will be trained to do the same for those you will work with in the future. The program meets the requirements of the CKA® educational program and equips you to give biblically-wise financial advice.

Learn From Experienced Faculty
Our faculty are here to help you learn the ins and outs of financial planning. You'll enjoy in-depth lectures as well as access to your professors through office hours, quick responses to your questions and even live instruction online if you choose.

Apply Financial Planning Courses to Our MBA Program
The graduate-level Certificate in Personal Financial Planning offers MBA-level courses. This means that by completing the financial planning program, you'll have completed nearly one-third of our MBA coursework. With an additional application and by meeting the necessary admissions requirements, you could get a jumpstart on your MBA at the Crowell School of Business. Current MBA students can also seamlessly transition to supplement their degree with the Graduate Certificate in Personal Financial Planning.
Courses
Below are some of the courses you'll have an opportunity to take as a student in this program. Take a look at the list below to gain an idea of the types of available courses. Also, be sure to review the official program requirements in the Biola University catalog.

Fundamentals of Financial Planning — This course will teach students the process of formulating, implementing, and monitoring financial decisions into an integrated plan that guides an individual or family to achieve their financial goals. A strong emphasis will be placed on formulating financial goals that are consistent with biblical truth.
Estate Planning — This course focuses on the components of estate planning which include property titling mechanisms, tax implications, types of trusts, wealth transfer strategies, and postmortem estate planning techniques. Throughout the course, the student will develop a comprehensive, biblical perspective of wealth within the context of estate planning and wealth transfer.
Retirement Planning — This course focuses on analyzing client retirement and benefit needs, differentiating between retirement plans, evaluating the rules and tax implications of retirement plans, applying the Social Security system to the financial planning process, recommending retirement plans for businesses, and selecting suitable client investments. Throughout this course, the student will develop a comprehensive, biblical perspective of retirement and benefits planning.
Tax and Insurance Planning — This course provides detailed coverage on the taxation of individuals and businesses, as well as the principles of risk and insurance. These topics will be analyzed through both an economic and biblical lens.
Investments — Principles for the individual investor, tests of a sound investment, information sources, types of stocks and bonds, and the mechanics of purchase and sale will be covered. Biblically Responsible Investing (BRI), as well as Environmental, Social, and Governance (ESG) investing will be covered, as well.
Capstone of Financial Planning* — This course synthesizes the principles and practices of financial planning. Students will create a comprehensive financial plan that considers the fundamentals of financial planning, risk management, income tax, retirement, employee benefits, investment, and estate planning. Students will also integrate biblical principles of leadership, discipleship, stewardship, decision-making, question-asking, and goal-setting involved in the financial planning process.


*Students must complete the prerequisites (i.e. the first 5 courses of the program) before taking this course. This course is only offered in summer session B.
Courses
Below are the course requirements for this academic program. For full program details, visit Biola's academic catalog.
Admission Requirements
Applicants to the Graduate Certificate in Personal Financial Planning program must:
Be a follower of the Lord Jesus Christ.
Applicants must have completed all bachelors requirements (Business Administration or other field) prior to the start of the program and must have a baccalaureate degree earned either from a regionally accredited institution in the U.S. or a recognized baccalaureate degree equivalent earned outside the U.S. prior to the start of the second term.
Students may apply to the MBA program and, if accepted, have up to 12 of these credits applied toward their MBA degree. In order for the courses to be applied to the MBA, students should enter the MBA program within five years of receiving their certificate.
Graduation Requirements
A minimum of 18 credits of graduate coursework is required for the Graduate Certificate in Personal Financial Planning. A student must maintain a minimum 3.0 cumulative GPA, and no single grade lower than a "C" to earn the graduate certificate.
Curriculum Requirements
The Graduate Certificate in Personal Financial Planning requires 18 credits of coursework and includes the following courses. All courses are three credits and are not required to be taken in any particular order, with the exception of MBAD 632 Capstone of Financial Planning, which must be the last course in sequencing.
Course List
Code
Title
Credits

Program Courses

MBAD 626
Fundamentals of Financial Planning
3
MBAD 627
Estate Planning
3
MBAD 628
Retirement Planning
3
MBAD 629
Tax and Insurance Planning
3
MBAD 631
Investments
3
MBAD 632
Capstone of Financial Planning
3
Total Credits
18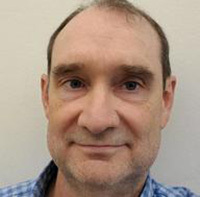 As a career changer, I was looking for a financial planning program that would prepare me to serve people from a Biblical perspective. Having completed the program, I can say it more than met my hopes and expectations. The faculty have a genuine heart for God that comes through in every lesson. I highly recommend the Personal Financial Planning graduate certificate at Biola if you want to grow your heart-knowledge as well as your head-knowledge for financial planning.
Michael Evans
Graduate Certificate in Personal Financial Planning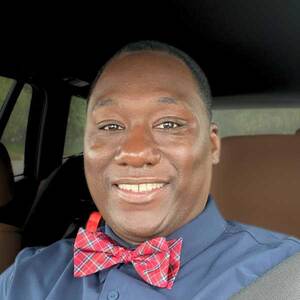 Biola's Personal Financial Planning program and Dr. Enete changed my life professionally, personally, and spiritually. The quality of the program's education and the exposure helped me attain my AFC certification and get selected as a Personal Financial Readiness Specialist for the United States Army. I am now confident in pursuing my CFP career. Yet, I feel humble and rooted in godly wisdom and biblical truth regarding finances. This program is excellent, a genuine blessing, and has prepared me to impact the kingdom of God radically.
Elliott Crawford
Graduate Certificate in Personal Financial Planning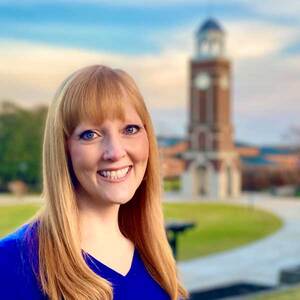 I teach personal finance at a Christian university and appreciate how Biola's program fully integrates the Biblical, behavioral, and financial considerations of personal financial planning. The courses provide a solid understanding of financial concepts and challenge students to view these principles through a Biblical lens. Whether you plan a career in financial planning or education – or simply want to better steward the generous gifts God has given you – I highly recommend this program.
Amy Sewell
Graduate Certificate in Personal Financial Planning
1 year
Standard Duration
This indicates the standard duration of this program. Completion time may vary depending on transferred coursework and preferred courseload.
18
Total Program Credits
Every program at Biola University features rigorous academics, biblically integrated curriculum and vocational preparation.
WSCUC / CFP® Board / ACBSP
Accreditation
Biola University is accredited by the WASC Senior College and University Commission. This program is also accredited by ACBSP through the Crowell School of Business.
You may also be interested in
Crowell School of Business
Crowell School of Business