Cost and Admission
This event is free to attend.
The Torrey Memorial Bible Conference LXXXIV: Incarnate
In the beginning was the Word, and the Word was with God, and the Word was God. He was with God in the beginning. Through him all things were made; without him nothing was made that has been made. In him was life, and that life was the light of all mankind. The light shines in the darkness, and the darkness has not overcome it. (John 1:1-5 NIV)
If God is one thing, He is big. He's the creator, the omniscient, the all-powerful. He knows the number of hairs on our head (Luke 12:7); He does not faint or grow weary (Isaiah 40:28); He is the beginning and the end (Revelation 22:13).
But what's different about the Christian God is that He came near. God allowed Himself to be bound by bone and blood and breath; the Word was contained by vocal chords. He left a place without sickness for a world filled with it. The Christian God is not only big and powerful, but desires to be close to His people.
And the Word became flesh and made his dwelling among us. (John 1:14a NIV)
This year at Torrey Conference, we will unpack the Incarnate theme in three ways:
First, as a (proper) noun: the Incarnate. The preexisting Word as embodied in the person of Jesus brought heaven to earth, and that changes everything.
Second, as an adjective. An embodied (incarnate) practice of spirituality not only protects us from modern Gnosticism but also provides avenues for holistic health. We're excited to partner with Student Wellness and SPA to provide well-being opportunities throughout the conference.
Third, as a verb. Christians are called to incarnate Jesus' love to the world as we partner with His Spirit in redeeming creation. In Jesus is life, and this life is the light of all mankind.
At #TCincarnate, our prayer is that we will have seen his glory, the glory of the one and only Son, full of grace and truth. (John 1:14b NIV)
Questions?
Contact Spiritual Development at:
(562) 777-4041
spiritual.development@biola.edu
All main sessions and breakouts are for 1 conference credit unless otherwise noted.
Please note that there are only 4 credits offered on Wednesday.
Wednesday, October 9
8-9 a.m.


Well-being activity: Yoga (NO CREDIT)
Fluor Fountain
*Bring your own mat/towel

9:30-11 a.m.


Main Session #1
Chase Gymnasium, Crowell Music Hall, Sutherland, Calvary, Mayers
Worship led by Aja Grant

Jeremy Treat — The Embodied Christ | John 1:14
We live in a disembodied culture and the church has been taken captive to a gnostic spirituality. The good news is the incarnated Christ is the answer to this current dilemma.

Karrie Garcia — The Relevance of the Incarnation in Our Lives Today | Heb 4:14-16, Gal 4:4-5
Many believe the incarnation is relevant to their lives because it feels like Jesus understands them. While true, what is missing is the HUGE foundational truth and purpose of the incarnation.

11 a.m.-10 p.m.

Wellness Walk (NO CREDIT)
Fluor Fountain

11 a.m.-1 p.m.

Lunch
Served at the Fluor Fountain (Caf closed but patio open for eating)

Singer-Songwriter Showcase (NO CREDIT)
Fireplace Pavilion

1-2 p.m.


Breakout
View locations and topics

2:30- 4 p.m.


#sTORREYslam
Chase Gymnasium, Crowell Music Hall, Sutherland, Calvary, Mayers

4-7 p.m.


Dinner

Singer-Songwriter Showcase (NO CREDIT)
Fireplace Pavilion


5-6 p.m.


Well-being activity: Zumba (NO CREDIT)
Fluor Fountain


7-8:30 p.m.


Main Session #2
Chase Gymnasium, Crowell Music Hall, Sutherland, Calvary, Mayers
Worship led by Matt Redman

Jeremy Treat — The Embodied Christ | 1 John 1:1-4
Many Christians in the west today think of "church" as an optional add-on to their individual relationship with Christ. This plays out in a me-centered spirituality based on preference. The solution can be found in commitment to the local, embodied community of the church.

Ken Shigematsu — Sabbath: A Palace in Time | Deuteronomy 5:12-15
Explore how Sabbath creates a "sanctuary in time" where we can enjoy God's presence through prayer and play. We will also see how this sacred day of rest reminds us that our value does not come from what we produce, but the simple fact that we are cherished as a child of God.

8:30-10 p.m.


Sola Soul (NO CREDIT)
Fireplace Pavilion
Music: Steven Malcolm
Food: Tacos provided by SPA
Thursday, October 10
8-9 a.m.

Well-being activity: Yoga (NO CREDIT)
Fluor Fountain
*Bring your own mat/towel

9:30-11 a.m.

Main Session #3
Chase Gymnasium (overflow sites if needed)
Worship led by Aja Grant

Ken Shigematsu — Survival Habits of the Soul | Matthew 11:28-30
Explore how we can pursue achievement, not out of an anxious need to validate ourselves, but out of a deep sense of gratitude from knowing we are already accepted by God. This time will introduce some of the spiritual practices that help us live from a place of our belovedness.

11 a.m.-1:30 p.m.

Lunch

1:30-4 p.m.

Main Session #4 (2 credits)
Chase Gymnasium
Movie: I'll Push You
Panel: Yvana Hernandez, Ron Ottenad, Danny Abraham

Panel moderated by: Todd Pickett

4-7 p.m.

Dinner


7-9:30 p.m.

Main Session #5 (2 credits)
Chase Gymnasium
Extended worship with Matt Redman

Karrie Garcia — The Mystery of Incarnation and the Miraculous Power it Holds | Romans 8:1-4
Jesus manifests Himself through us and by faith we are moved and empowered. We can explore the mystery and hold the tension of wonder as we stand firm, THROUGH FAITH, on the power that indwells within us.
Friday, October 11
9:30-10:30 a.m.
Main Session #6
Calvary Chapel
Worship: Isaac Lee
Speaker: Todd Pickett

Incarnate [(proper) noun]: The Incarnation
Jeremy Treat
Crowell Music Hall


Kingdom and Cross
The kingdom and the cross are two of the most important themes in Scripture. Sadly, many Christians either champion the kingdom or cling to the cross, often one to the exclusion of the other. In this session, Jeremy Treat talks about how the kingdom and the cross are held together in Christ, and shows how this plays out practically in our lives as followers of Jesus.

John McKinley
Caf Banquet Room

Crucification: Jesus' life is God's agenda for the Christian's life
We do not like what we read in the Bible about the suffering of people who belong to God. We cringe when we read about the repeated promises that Christians will suffer through some sort of individual share in bearing the cross (Luke 9:23). What does this mean that the Christian life means a share in being afflicted in ways that Jesus was afflicted?

Joshua Smith
Mayers Auditorium

The Spirit of the Incarnation
Examine the ways that John characterizes the ministry of the Holy Spirit in and through Jesus. Participate in the spontaneity of the Spirit's ministry as you embrace the Jesus of John's gospel. Come to this session prepared to respond to the Spirit's leading as Joshua Smith facilitates a session that your own open-heartedness will help shape.
Incarnate [adjective]: Embodied Spirituality
Ken Shigematsu
Sutherland Auditorium


Meditation: How Silence Makes our Mind and Soul Whole (Job 6:24)
In this session we will explore how meditation awakens us to a fresh encounter with God's presence and helps us experience more inner peace and joy, better mental recall, and less anxiety and depression.

Kendall Robins
Business 206

Cultivating Self-Care and Resilience
Sure, "self-care" is becoming somewhat cliche in our culture today (#selfcare), but what is it actually? How do we understand and pursue the cultivation of self-care and resilience in our lives well and in a biblically-informed manner? This workshop is geared to offer attendees ways of more holistically thinking about and establishing personalized practices of self-care and resilience in their day-to-day lives.

Thomas Donavan
Lim 247

Understanding and Managing Emotion
Life on a college campus can be hard! And feeling emotionally out-of-balance can make some challenges seem insurmountable. This workshop is geared to offer attendees ways of achieving and maintaining their emotional balance during their time in college and thereafter.

Susan Lim
Andrews Banquet Room

The Beauty of Sleep
Psalm 127:2 states that God "...gives to His beloved sleep." This session will look at how faith and sleep are intertwined.
Incarnate [verb]: Being Jesus to our World
Karrie Garcia
Chase Gym


Reflecting the incarnate Christ in a dark world (Ephesians 5:7-14)
How do we live out the indwelling of the Holy Spirit? What is our role as "light bearers"? How do we allow Christ to move in and through us to make us more like Him in the midst of a dark world? We will wrestle through these questions with God's word as our guide.

Naima Lett
Calvary Chapel

Jesus in Hollywood
Jesus doesn't shy away from the outcast or other, as evidenced in Luke 5:27-32. As His followers, should we? If we can live as He lived and love as He loved in Hollywood and Beverly Hills, can you do the same wherever you live and serve?

Christian and Christina Gonzalez-Ho
Business 109

Creating a cultural and intellectual infrastructure for revival
As believers, we recognize the need for revival but if a revival is to be sustainable and long term then our definition of "revival" must expand to include the development of a vibrant cultural imagination - an intellectual infrastructure that is holistic, and contingent upon life in the spirit. For those of us who feel called to transform culture, what are the perspectives and characteristics that foster meaningful engagement with it?
Wellness Walk
Wed, Oct 9, 11am-10pm
Fluor Fountain
Sponsored by Student Wellness
The Experiential Wellness Walk will be an interactive space designed to engage us in knowing and owning resilience - whether through assessing one's own stress, relaxing with a puppy patch, or picking up a sleep kit, strategies and tangible practices will be presented for positive coping with the stresses of school. In knowing and owning our own resilience, we take seriously the truth that God created us as finite beings, and that in the midst of sorrows in a broken world, our bodies, minds and souls can and will be nourished by the beauty and gifts of God's creation.
The Wellness Walk Includes:
Stress Management: Nursing and Mental Health Course students will issue stress assessments, handing out a flier of resources, and a space for students to create their own stress ball
Mindfulness and Embodied Emotion: Knowing and naming your emotions & follow-up coping skills using embodied emotion techniques, provided by BCC
Sleep: Sleep education and sleep kits, provided by Christy Leach & Health Center
Puppy Patch: Available at the SUB patio from 4-7p
Pure Joy: Photos with Huxley, the Great Dane Wellness Dog, provided by Jen Fanning and The Learning Center, available from 11a-3p, 8:30-10p
Reflection and Art provided by Student Wellness
"Who is my neighbor?": provided by the Torrey Honors College Justice Initiative
Well-being Activities: Intramural/fitness station for stretches/exercises, provided by SPA. Will promote future intramurals, and program yoga and zumba by the Bardwell Gazebo.

Wednesday, Oct 9, 8-9am- Yoga
Wednesday, Oct 9, 5-6pm- Zumba
Thursday, Oct 10, 8-9am- Yoga
---
Sola Soul
Wed, Oct 9, 8:30pm-10pm
Fireplace Pavilion
SPONSORED BY SPA
Sola Soul will feature music from Steven Malcolm (Even Louder, Not to Us / Good Love, Fuego) and free tacos! Concert outside and free tacos?!?! There's no better way to end the first day of #TCincarnate.
---
Singer Songwriter Showcase
Fireplace Pavilion
Join recent Biola alumni as they share original songs about navigating life after Biola as they try to incarnate God's love to others. Scheduled artists include:
Wednesday Lunch (11 a.m.-1 p.m.):

Arielle Howell & Ray Quiñones
Justin Sinclair
Enoch Yang

Wednesday Dinner (4-7 p.m.):

Lauren Krippner
Judy Kim
Isaac Lee
Sofia Franco
---
BIBLE WRITING
Fireplace Pavilion
Join us as we write the Gospel of John together! Every year for Torrey Conference, we are writing Scripture together as a community to remember that God's Word brings us together and guides us in our lives.
Plenary Speakers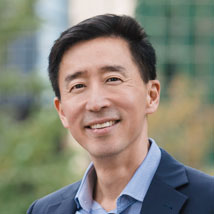 Ken Shigematsu
Ken Shigematsu is the Senior Pastor of Tenth Church in Vancouver, BC, one of the largest and most diverse city-center churches in Canada. He is a recipient of the Queen Elizabeth Diamond Jubilee Medal awarded to Canadians in recognition for their outstanding contribution to the country. Before entering pastoral ministry, he worked for the Sony Corporation in Tokyo. Ken is the author of the award-winning bestseller Survival Guide for the Soul. Ken lives in Vancouver with his wife, Sakiko, and their son, Joey.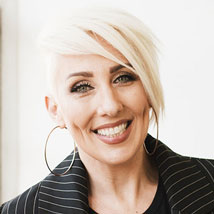 Karrie Garcia
Karrie Garcia is a speaker, author, mother of three, wife and advocate for misfits who is passionate about proclaiming the freedom that can come from a life surrendered to Christ. Through facing drug addiction, the suicide of her mother, and the breakdown of her first marriage, she understands the need for grace, mercy and healing that can only come from Jesus Christ. The founder of The Freedom Movement, Karrie is passionate about being a guide to help people walk in victory.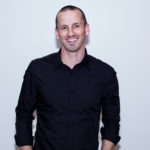 Jeremy Treat
Jeremy comes to Southern California via Alaska, Seattle, and Illinois. He is an adjunct Bible professor at Biola teaching Foundations of Christian Thought and currently serves as the Pastor for Preaching & Vision at Reality LA. He, his wife Tiffany and their four daughters reside in Los Feliz, a neighborhood marked by an abundance of Hollywood history and a scarcity of street parking.
Breakout Speakers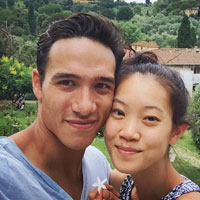 Christian and Christina Gonzalez Ho
Christian Gonzalez Ho is a cultural theorist and consultant who's work typically takes the forms of writing, research and design. He holds an M.A. in Architecture from Harvard University and B.A. in American Studies from Fordham University. Christina Gonzalez Ho is a writer, musician, and attorney. She holds a B.A. in Comparative Literature from Stanford University and a J.D. from Harvard Law School. In 2018, Christian and Christina co-authored Los Angeles: Mestizo Archipelago (Pinatubo Press), an ethnography of the Los Angeles contemporary art world and its relationship to faith and spirituality. Christian and Christina are also the founders and directors of Estuaries, an experiment in cultivating space for Christians poised to influence culture to encounter God, rigorously consider their faith in contemporary society, and reimagine the structures and possibilities of their disciplines.


John McKinley
John McKinley is most interested in the theological questions that touch on personal engagement with God. God is there, but how does God sweep us up into relationship with him existentially? These questions about sanctification, discipleship, and Christology led to McKinley's doctoral study on the temptation experience of Jesus Christ. He has continued to work on the doctrines of Christology, ecclesiology, and sanctification as part of teaching through these topics. McKinley regularly teaches an integration seminar called The Human Body in Christian Perspective. McKinley's interest in this course follows an earlier career aspiration to be a professional athlete in the sport of bicycle road racing, a sport he continues to enjoy at the level of a hobby. McKinley has also worked in youth ministry and urban ministry, and he is currently a member of Granda Heights Friends Church in La Mirada. He currently teaches Theology I, Theology II, Systematic Theology Seminar: Ecclesiology, and First Year Seminar: Biblical and Theological Studies Majors.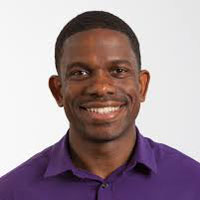 Joshua Smith
Joshua Smith is a literary and American studies scholar. His primary research centers on nineteenth-century American thought and the conceptual influence of the American West. He is most interested in the ways that American territorial expansion and frontier mythology shape antebellum writing and national identity. His research has forged links between such disparate subjects as Nat Turner, Herman Melville, Harriet Beecher Stowe, Ralph Ellison, Quentin Tarantino and Toni Morrison.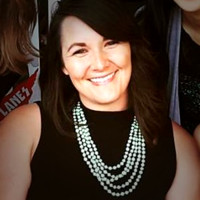 Kendall Robins
Kendall Robins, Psy.D., is a Licensed Clinical Psychologist and staff psychologist at the Biola Counseling Center. She also teaches in Biola's undergraduate psychology department. Robins has special interests in the areas of identity development in emerging adulthood, aiding individuals recovering from trauma, and providing support for individuals working in missions and ministry.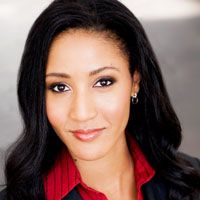 Naima Lett
Naima Lett is an award-winning actor, producer, author and church planter of Hope in the Hills in Beverly Hills, and loves helping folks find their purpose and follow their dreams while deepening their faith. Lett is no stranger to Biola. She became Talbot's first woman to earn the doctor of ministry degree in preaching and recently shared her doctoral research on campus about effectively working and serving in Hollywood. She was the first recipient of Dallas Theological Seminary's master's degree in Media & Communications, earned her B.F.A. in Acting from Howard University, and studied classical theatre at the British American Drama Academy at Oxford in England. She enjoys movie date nights, dancing, beaching and finding great vegan restaurants. If you know any, please pass them along and/or keep in touch at http://NaimaLett.com | @NaimaLett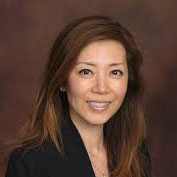 Susan Lim
Susan Lim is an associate professor in the Department of History at Biola University. She received her bachelor's degree in history at the University of California, Berkeley and later earned her master's and doctoral degrees in history at the University of California, Los Angeles. She is passionate about God, her family, friends, good food, and napping.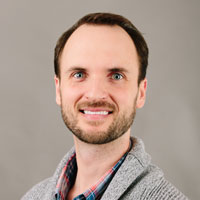 Thomas Donavan
Thomas Donavan, Psy.D. is a Licensed Clinical Psychologist and staff psychologist at the Biola Counseling Center. He also teaches at Rosemead and in Biola's undergraduate psychology department. Donavan has a special interest in clinical training as well as advanced training in emotionally focused therapy for couples.
Worship Leaders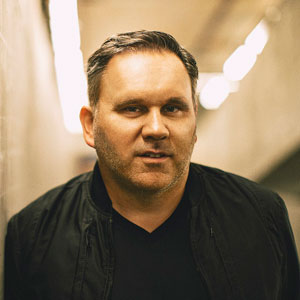 Matt Redman
Matt Redman is an English Christian worship leader, singer-songwriter and author. Redman has released 16 albums, written 8 books, and helped start three church-plants. He is best known for his two-time Grammy Award-winning single, "10,000 Reasons".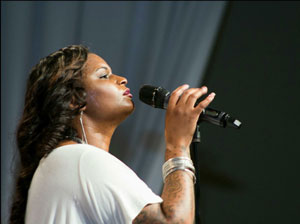 Aja Grant
Aja Grant is a 30 year old, break-out artist who desires to please God in all that she pursues throughout her life's journey. A witness to the true might of God, and His endless grace, mercy, and favor, Aja proceeds to tell her testimony through her ministry of singing and public speaking. Her zeal for God has increased over the years as she attempts to "die daily" so that Jesus may live, and love others through her. She is a worship leader at her church, Hope's House Christian Ministries, in Granada Hills, California under the direction and leadership of pastors Charles and Andrea Humphrey. And for her faithfulness, God continues to bless and guide her from glory to glory! In February 2015, Aja released her debut single Breathe, in which is available for purchase and download now on CD Baby, iTunes, and Amazon. It is Aja's prayer that the ones she is blessed and privileged to worship and minister with are compelled to want to chase God further, and love Him deeper.
Sola Soul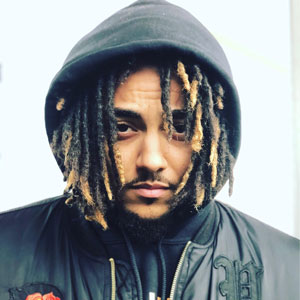 Steven Malcolm
Steven Malcolm wasn't raised in the church, but a service he attended while in his late teens prompted him to adopt a message-based approach to rapping, his primary creative outlet. As a recording artist, Malcolm took his first steps with a mixtape and self-released album that led to a deal through Word Entertainment, after which he released the Dove-nominated Steven Malcolm (2017) and The Second City (2019). The albums have mixed Malcolm's faith-based rhymes with his affinity for commercial rap production (such as trap), all the while incorporating touches of reggae to reaffirm his Jamaican roots.
Singer Songwriter Showcase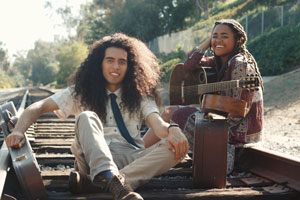 Arielle Howell & Ray Quiñones
Arielle is a singer songwriter inspired to inspire, creating and delivering messages bound and packaged in words melodies and rhythms. Born and raised in Southern California, and a former Biology Major at Biola, her inspiration is triggered by the colorful sway of her heart, the beauty around her from the oceans to the mountains... and her love for former Biola undergrad and current Talbot Student Ray. Ray, also a Southern California Native from birth, is a singer songwriter inspired by people, history, creation and the hands that shaped and formed it all into existence. With his voice like that of a rushing river and her gentle cool like that of still waters, their unique styles dance between the strings of the guitar, vibing and flowing from folk to rhythmic soul and anything between and beyond. Together, they tell stories of days of old, days of present, and the times to come with the sun and moon as their witnesses.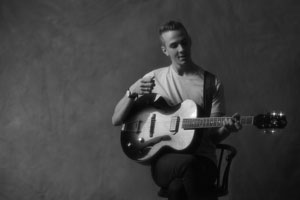 Justin James Sinclair
Justin James Sinclair is an old soul whose pursuit of a meaningful life draws out stories and songs. He received a B.A. in Music Composition from Biola's music conservatory, studied humanities and classic literature at Torrey Honors College, and now lives in LA working as a songwriter, producer, composer, and artist manager/marketing consultant. He has released several of his own projects, and has worked in various roles with a wide range of artists including The Brilliance, Communicant, Scary Pockets, Pomplamoose, and Jenny Owen Youngs.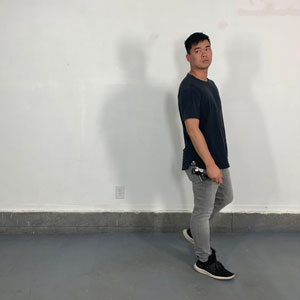 Enoch Yang
Enoch Yang is a minimalist pop artist and producer based in Riverside, CA, and has performed his music locally, and throughout the United States and Europe. Enoch's music is inspired by his life story and the concept of how humanity and holiness collide with daily life. His upcoming EP, Honest, will be releasing near the end of October and is centered around the concept of lament, and the raw emotions that are felt when life takes unexpected turns.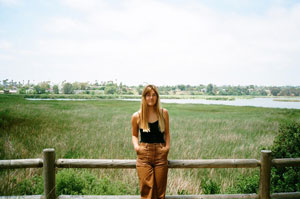 Lauren Grace Krippner
Lauren Grace Krippner is a 22 year old singer-songwriter from San Diego, California. While she grew up in a musical family and began performing at an early age, Lauren found herself turning to song-writing as an outlet for processing difficulty in the last few years. It very quickly became a passion. Lauren is drawn to what is raw and natural. Heavily influenced by artists from the 60s and 70s like Bob Dylan, Simon & Garfunkel, and The Everly Brothers, she values lyrics and melodies that are timeless, simple, and truthful and hopes that the vulnerability in her music resonates with those who hear it.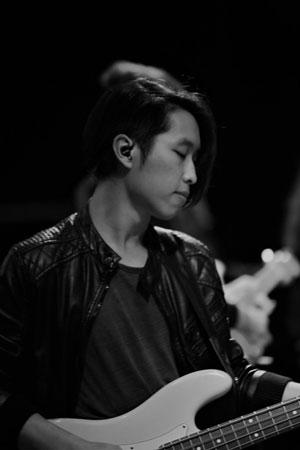 Isaac Lee
Isaac is a singer-songwriter from Orange County, CA. He was born in San Diego, grew up in both South Korea and California. While his upbringing as a musician has been influenced by various types of musical genres, his first instrument was the violin and he picked up the guitar during the high school years and quickly became the instrument of his choice. Isaac brings all of his experiences and inspirations together to tell the stories.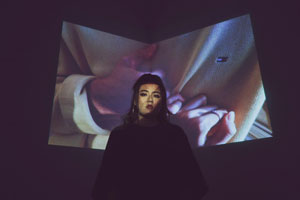 Judy Kim
Judy Kim is a singer, songwriter, producer, and voice coach based in the Orange County/Los Angeles area. Kim has a B.S. in Music in Worship from Biola University. Her experiences include singing background vocals for artists and movies, as well as creating tracks for upcoming artists and co-writing songs. Kim strives to bring Asian American representation in the American music industry by throwing herself out there and taking every opportunity that comes her way. Kim is currently working with Rodnae "Chikk" Bell, a renown artist and international multi-platinum songwriter who is known for her work in Kpop such as "Overdose" and "Monster" by EXO.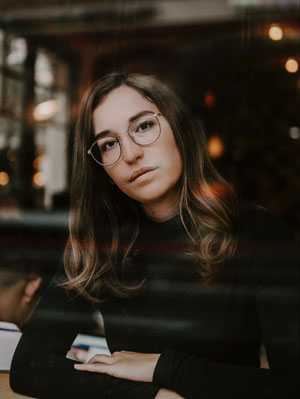 Sofia Franco
Sofia Franco is a 23 year old singer/songwriter based in Orange County, CA. From a young age, Sofia had a deep connection to a wide variety of female artists ranging from Alison Kraus, Norah Jones, LeAnn Rimes, and the Dixie Chicks. Despite having a strong background in keyboard, guitar, and choir since childhood, it wasn't until her years at Biola that Sofia first picked up a pen and began writing and composing her own music. As she wrote, Sofia explored her own musical style of acoustic storytelling rooted in her own experiences. Sofia combines her love for contemporary indie music with the deeply poetic, vocally driven songs that were the soundtrack of her upbringing.
Student Artists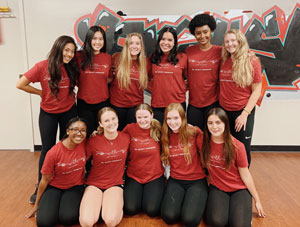 Biola Dance Team (Spirit), Dance
@biolaspirit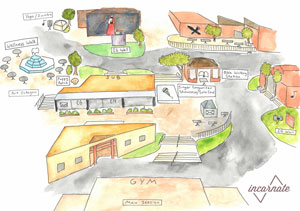 Rylie Cobel, "TCincarnate"
@rileyart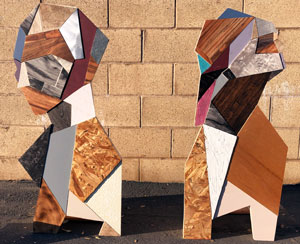 Ashley Logue, "Word Became Flesh"
@ashleylogueart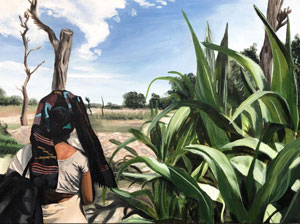 Miranda Moore, "A Follower in the Field"
@mirandamooreart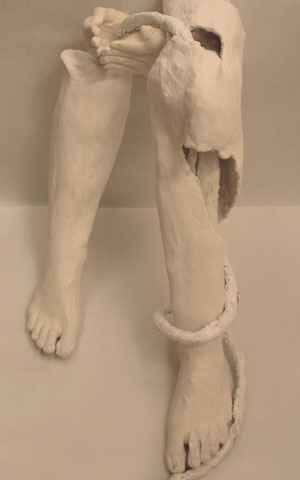 Vanessa Shubin, "Overwhelmed but not Overcome"
@vanessa.shubin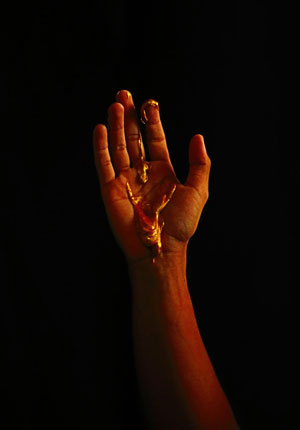 Peyton Dochterman, "Majesty"
@peytonroselynn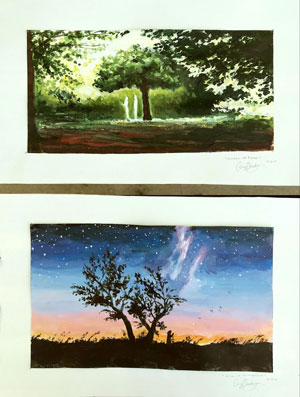 Amy Bucher, "The Garden of Eden & The Garden of Gethsemane"
@abillustrations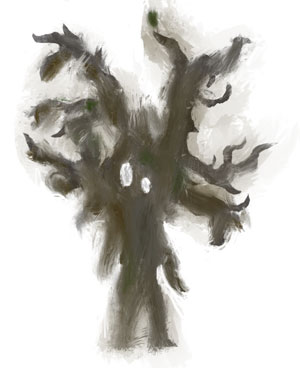 Hannah McLaughlin, "Psalm 1"
@hannah_mcsweety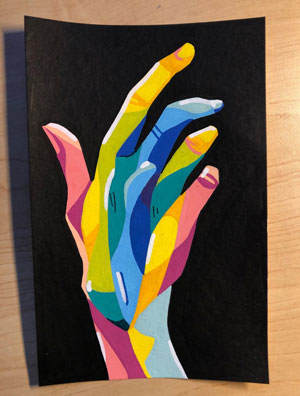 Bea McCormick, "Christ Has No Body Now But Yours"
@papayapangolin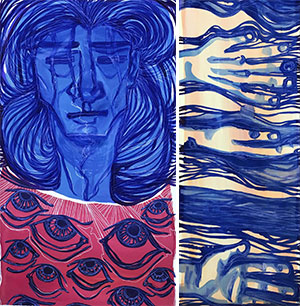 Mackenzie Long, "To Grasp an Infinite God"
@kenzeez_art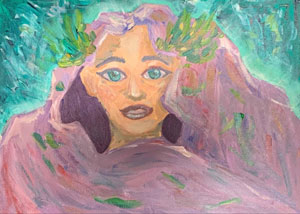 Hannah Sapigao, "Thank you Jesus for giving me Life"
@wildrinohannahhino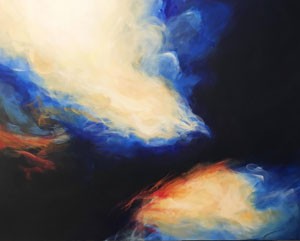 Katherine Sherlock, "Let There Be"
@katherinegsherlock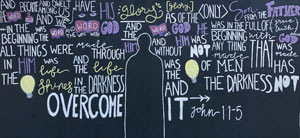 Grace Lea and Hannah Sapigao, "John 1"
@gracefullea
@wildrinohannahhino
All Main Sessions and Breakouts are for 1 conference credit unless otherwise noted.
Full time students (12+ units) are required to fulfill 5 conference credits, but are invited to attend the entire conference!
Part time students (7-11 units) are required to fulfill 3 conference credits, but are invited to attend the entire conference!
Students taking 6 units or less are encouraged, but not required to attend.
If you accumulate more than the required conference credits, the additional credits will count towards your chapel credit requirement for this semester.
The Torrey Memorial Bible Conference is a three-day conference beginning Wednesday morning, October 9 in gym with overflow in various locations around campus. There will be 4 credit opportunities offered on Wednesday, 5 credit opportunities offered on Thursday and 1 credit opportunity on Friday. An opportunity to process the themes more deeply will be offered through prayer and reflection session on Friday.
View the full schedule.
BIG THANK YOU to our amazing Event Services and EMC Video Production staff who are never fully appreciated for the amazing work they put into this conference.
Shout out to our five Torrey Conference co-directors (Melanie Ortiz, Molly Larsen, Hannah Harkness, Logan McDonald, and Sydney Perry) and assistant director (Dee Jacocks)!