Cost and Admission
This event is free to attend.
All conference events and locations are subject to change to accommodate current COVID-19 protocols. We appreciate your understanding.
The light from a beautiful sunset.
The taste of an al pastor taco.
The rambunctious joy of a labradoodle.
A beautiful scene from a movie.
The ultrasound image of a fetus.
A powerful truth of God.
There is something about these things and so many others that stir in us feelings of goodness, truth and beauty. And not only this, but they stir in us the desire to tell or display these to others. That's how you know that glory is breaking out. As philosopher Rebecca DeYoung puts it: "Glory breaks out when people notice something good and recognize its attractiveness or desirability, and then typically express approval and praise" (DeYoung, Vainglory, 2014). The engineers of social media stumbled upon this truth years ago, perhaps unknown to themselves — people have an impulse to participate in the glory of these things (think selfie) and share these with others (to post them). We are glory seeking creatures. This is both a wonderful truth and a challenge.
The wonderful truth is that God created us this way. We know that because has invited us to "participate in his divine nature" (2 Peter 1:4) so we will "appear with [Christ] in glory" (Col. 3:4). Even now we get to participate in "being transformed into his image with ever-increasing glory" (2 Cor. 3:17). Many things have a certain glory, which is to say, some goodness or attractiveness or worthiness, that when we experience them move us to approve, praise and pass them on. We think of someone's talents in music, athletics or medicine. We think of a kind act or a story of forgiveness. We think of the day's simple gifts, like a well-made meal. The challenge is to know how much glory each thing truly deserves, how much it should really bear, lest in our desire for it we seek too much glory from those things or people that cannot bear it and may then disappoint us.
This Torrey Memorial Bible Conference we will be focusing on He who can bear the weight of glory, He whose goodness, truth and beauty is most worthy of approval, praise and thanksgiving, and He whose glory we are urged to love and, yes, to love it in ourselves when we reflect it. "For God, who said, 'Let light shine out of darkness,' has shone in our hearts to give the light of the knowledge of the glory of God in the face of Jesus Christ (2 Cor. 4:6). So may it be so during this Conference and beyond, that to Him be the honor, and the glory and the power, forever and ever, Amen.
Questions?
Contact Spiritual Development at:
562-777-4041
spiritual.development@biola.edu
All conference events and locations are subject to change to accommodate current COVID-19 protocols. We appreciate your understanding.
Note: There are two credits offered on Wednesday, three credits offered on Thursday and one credit offered on Friday.
Wednesday, October 6, 2021
Time
Activity
Location
Credit(s)
9:30–11 a.m.
Main Session #1

Speaker: Kyle Strobel
Worship led by Judy Kim
Metzger Lawn
1
11 a.m. – 7 p.m.
Experiential Sites

Various – See map
No Credit
7–8:30 p.m.
Main Session #2

Speaker: Kyle Strobel
Worship led by Aja Grant
Metzger Lawn
1
8:30–10 p.m.
Sola Soul

Artists: 1K Phew

Metzger Lawn
No Credit


Thursday, October 7, 2021
Time
Activity
Location
Credit(s)
9:30–11 a.m.
Main Session #3

Speaker: Kyle Strobel
Worship led by Judy Kim
Metzger Lawn
1
11 a.m.–7 p.m.
Bible Writing
Fluor Fountain – See map
No Credit
7–9:30 p.m.
Main Session #4 (in conjunction with Ablaze)
[No cost or registration needed for Biola students to attend this session]


Speaker: Matt Chandler
Worship led by Evan Craft

Metzger Lawn
2


Friday, October 8, 2021
Time
Activity
Location
Credit(s)
10:10–11:30 a.m.
Main Session #5


Speakers: Todd Pickett



Metzger Lawn MOVED TO CHASE GYMNASIUM
1
All conference events and locations are subject to change to accommodate current COVID-19 protocols. We appreciate your understanding.
Please note the conference credits vary per session. Due to the reduced number of conference sessions offered, the conference requirement is being reduced for TC21 – Glory to Glory.
Full time students (12+ units) are required to fulfill three conference credits, but are invited to attend the entire conference!
Part time students (11 units or less) are encouraged, but not required to attend. Credits will count toward the chapel requirement.
If you accumulate more than the required conference credits, the additional credits will count towards your chapel credit requirement for this semester.
The Torrey Memorial Bible Conference is a three-day conference beginning Wednesday morning, October 6 on Metzger Lawn. There will be two credit opportunities offered on Wednesday, three credit opportunities offered on Thursday and one credit opportunity on Friday.

NOTE: Any additional Ablaze Conference attendance beyond the shared Torrey Conference sessions will NOT count toward conference or chapel credits and will require registration at the Ablaze website.
All conference events and locations are subject to change to accommodate current COVID-19 protocols. We appreciate your understanding.
Speakers and Artists
Speakers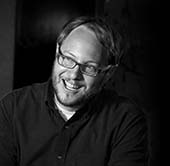 Kyle Strobel
Kyle Strobel (Ph.D. University of Aberdeen) is a systematic theologian who teaches spiritual theology for Talbot's Institute for Spiritual Formation and Spiritual Formation Focus programs. His areas of interest include systematic theology, Jonathan Edwards, spiritual formation and prayer. He writes both popular and academic books and articles, and is on the preaching team at Redeemer Church, La Mirada. Kyle and his wife have lived in Scotland, Connecticut, Colorado and Arizona before settling down in Southern California, and they have two young children.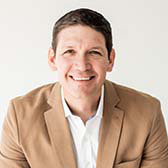 Matt Chandler
Matt Chandler serves as the lead pastor at The Village Church in Flower Mound, TX. He came to The Village in December 2002, and describes his tenure as a replanting effort where he was involved in changing the theological and philosophical culture of the congregation. Matt is currently involved in church planting efforts both locally and internationally through The Village and various strategic partnerships. He serves as president of Acts 29, a worldwide church-planting organization. Over the last 10 years, Acts 29 has emerged from a small band of brothers to over 600 churches in the United States and around the world. His greatest joy outside of Jesus is being married to Lauren and being a dad to their three children, Audrey, Reid and Norah.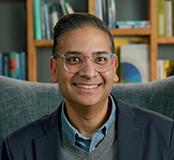 Glenn Packiam
Glenn Previn Packiam, is a Malaysian–American Christian musician, guitarist, pianist, worship leader and pastor, who serves as an associate senior pastor at New Life Church and the lead pastor of New Life Downtown in Colorado Springs, Colorado. Packiam's music is a pop rock style of contemporary worship music.
Worship Artists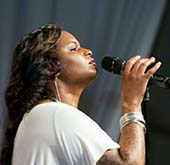 Aja Grant
Aja Grant is a break-out artist who desires to please God in all that she pursues throughout her life's journey. A witness to the true might of God, and His endless grace, mercy, and favor, Aja proceeds to tell her testimony through her ministry of singing and public speaking.
Her zeal for God has increased over the years as she attempts to "die daily" so that Jesus may live, and love others through her. She is a worship leader at her church, Hope's House Christian Ministries, in Granada Hills, California under the direction and leadership of pastors Charles and Andrea Humphrey. And for her faithfulness, God continues to bless and guide her from glory to glory! In February 2015, Aja released her debut single Breathe, in which is available for purchase and download now on CD Baby, iTunes, and Amazon. It is Aja's prayer that the ones she is blessed and privileged to worship and minister with are compelled to want to chase God further, and love Him deeper.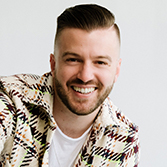 Evan Craft
Evan Craft is Christian pop singer known for his original praise and worship music sung in both English and Spanish. He broke through with his 2012 debut, Yo Soy Segundo, which landed at number ten on the Latin Pop Albums chart. Craft has remained a popular performer across the Latin and Christian genres with albums like 2015's Principio y Fin and 2017's Impulso. He has also collaborated on tracks with GDS Band, Matt Redman, Elevation Worship and others, including Danny Gokey and Redimi2, who joined him on the song "Be Alright" off 2021's Desperado. Born in 1991 in Conejo Valley, California, Craft began playing guitar at the age of 12 and was writing his own songs and performing by the time he was in high school. He self-released several albums and EPs and distributed them at shows. Craft also undertook a serious study of Spanish during his adolescence, developing a proficiency that allowed him to ably assist his father in running a homeless shelter in Los Angeles.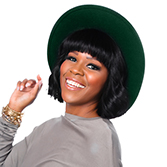 Myesha Chaney
Myesha Chaney, a soul care expert, author, speaker and entrepreneur, has never been a stranger to the balancing act of pursuing her divine purpose. As a Long Beach native, Myesha curates safe spaces and continually empowers people to live honest and meaningful lives. Her mission has always been to help humanity feel more seen, heard and loved. Through her transparent and relatable conversational style of speaking, she captivates listeners and uplifts the spirit as a worship leader. She has earned Master's degrees in both Spiritual Formation and Soul Care, and Christian Leadership & Ministry in Women's Ministry from Biola University. Myesha and her husband, Wayne Chaney have been married for more than 16 years and have three children: Wayne, Reign and Cadence.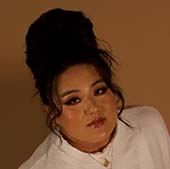 Judy Kim
Judy Kim is a singer-songwriter, producer and worship leader from Fullerton, California. Kim graduated with a B.S. in Music in Worship from Biola University in 2018, and since then have been active in the music industry as a songwriter and vocal producer. Kim is also a voice coach, passing on her knowledge to young artists and train them in their singing, stage presence and artist branding. Kim has been serving at Faithful Central Bible Church of Inglewood, California as a member of the praise team and the young adult choir Fresh Gen, where she would occasionally lead worship as well. Besides singing, Kim has been mentored by Rodnae "Chikk" Bell, a multi-platinum K-Pop writer known for her works "Monster" by EXO, and the most recent Shinee single "Don't Call Me". Through Chikk's guidance, Kim's writing elevated and blossomed, and have been working diligently to refine and polish her sound.
Kim released her first debut EP in October 2020 titled "My Business" which is a collection of songs she's written about her struggles with self-esteem, mental health and loss of friendships and relationships, while also celebrating her journey of redemption and closure through traumas and hurts. Kim's desire is to tell her testimony through music and remind Christians and non-Christians alike that they are not alone in their journey through life. Kim prays that her music would demonstrate the providence of God, and how He has been faithful through her life. Kim's most recent release was her single titled "Lessons," which is a reflection of her 25 years of life and all the lessons she's learned along the way.
Currently Kim is pursuing an M.A. in Spiritual Formation and Soul Care at Talbot School of Theology, and is also a graduate worship intern for Biola's Spiritual Development. Outside of Biola, Kim is working with the K-R&B artist MRSHLL, helping him write and vocal produce his next upcoming EP.
All conference events and locations are subject to change to accommodate current COVID-19 protocols. We appreciate your understanding.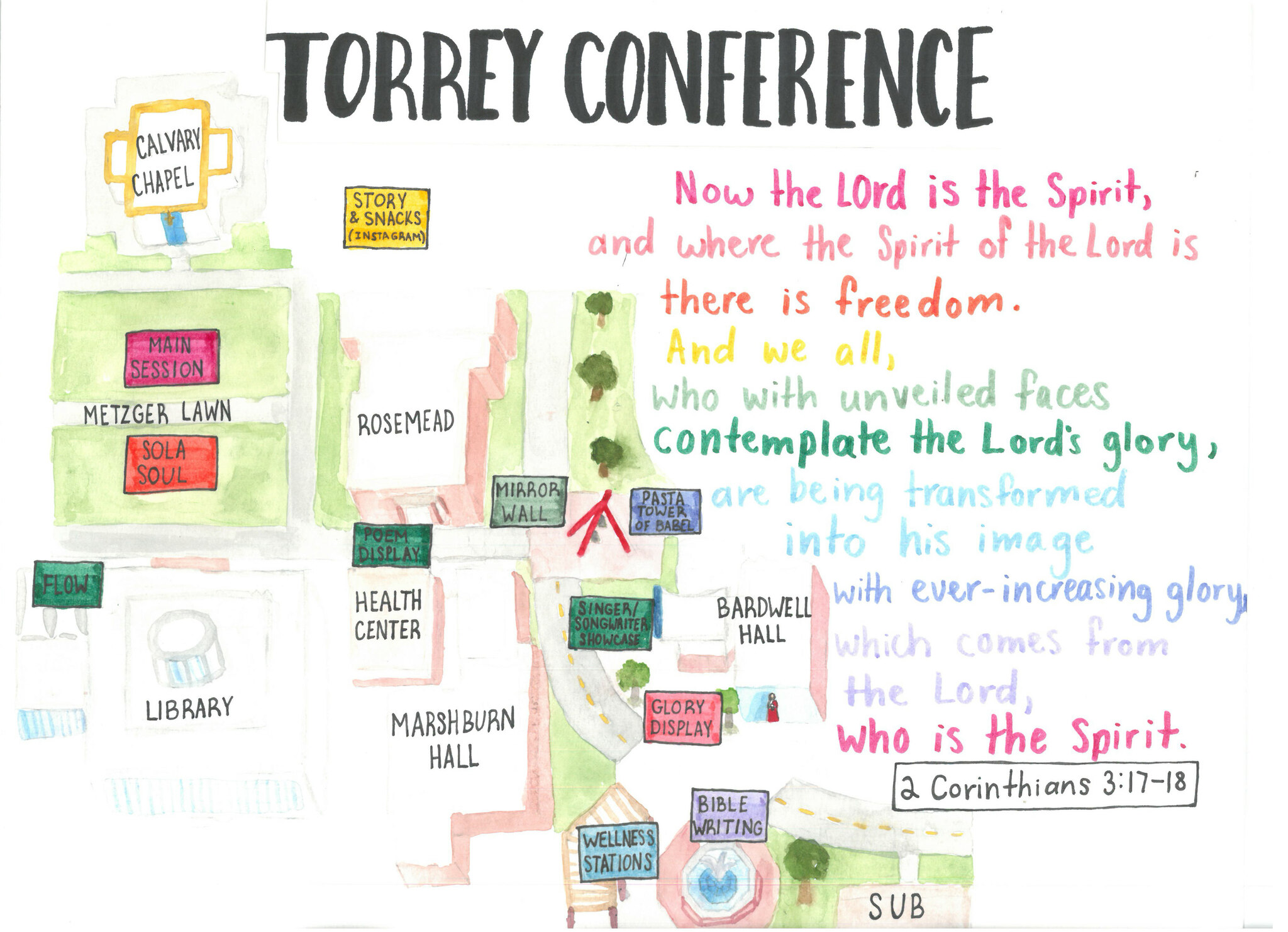 All our sites this year are based on our theme verse from 2 Corinthians 3:17-18:
Now the Lord is the Spirit, and where the Spirit of the Lord is, there is freedom. And we all, who with unveiled faces contemplate the Lord's glory, are being transformed into his image with ever-increasing glory, which comes from the Lord, who is the Spirit.
Join us around campus throughout the conference to find new ways to experience, participate in and reflect God's glory.
Now the Lord is the Spirit // who is the Spirit. – Main Session (Metzger Lawn)

Join us as we behold, belong and become. We behold in God's glory together, belong by participating in his glory and become as we are transformed by God's glory. These sessions are for conference credit — view the conference schedule.

And where the Spirit of the Lord is. – Glory Display (Bardwell)

Where do you see glory breaking through in your life? Where do you see glory in tangible ways? Come write a few ways you see this, and appreciate how others experience glory in their lives. The Spirit is always at work around us!

There is freedom. – Sola Soul (Metzger Lawn)

Sola Soul is Biola's annual hip hop celebration sponsored by Campus Engagement. Join us as we celebrate the freedom we have in the Spirit, headlined by hip hop artist 1k Phew and DJ Bobbito the Chef.

And we all. – Story and snacks (Instagram)

We're all unique and we all have something to share with each other. Listen to Dr. Todd Pickett's reading of the classic children's book, The Rainbow Fish, as we remember those truths. As you'll notice, each afternoon is free, and so we hope that this conference is not only a time to learn and worship together, but a time to rest (nap time!). The story can be found on the @biolaspiritualdevelopment Instagram — don't forget to get your snacks after the main session on Wednesday!

Who with unveiled faces. – Mirror Wall (Bell Tower)

It's easy to forget that we are the only thing in creation that God created in his image (Genesis 1:27). It's also easy to forget that while all of creation was "good," humans were "very good" in his sight (Genesis 1:31). Come remember this fundamental truth in what it means to be glory-bearers of God.

Contemplate the Lord's glory. – Expression (Health Center/Bardwell/Library)

Art and embodied movements have a special way of inviting us to reimagine things that might have lost its glory. Poems will be on display in front of the Health Center, singer-songwriters will perform on the Bardwell steps, art will be around Bardwell, and flow (mindful breathing, stretching, and meditation) will be at the Library Courtyard.
Singer/songwriter schedule; Bardwell steps (Wednesday):

11 a.m.–12 p.m. (Joseph Hall)
12–1 p.m. (Daisy Perrigan)
4–5 p.m. (O. Bree Mays)
5–6 p.m. (Hope Langston)
6–7 p.m. (Hailey Mayweather)


Flow sponsored by Campus Engagement; Library Courtyard (Wednesday):

1:30–2:30 p.m. – Feel free to bring your own mats/blocks, but if you don't have any, these will be provided. Flow classes are accessible to everyone, emphasizing the connection of heart, mind, soul and body with God. Whether you're looking for strength, flexibility or balance, join us for an energizing and empowering class. This is a FREE class and the only requirement is your breath.

Are being transformed into his image. – Wellness Stations (Fountain/SUB Lawn)

Join the Peer Wellness Ambassadors around the fountain for various activities to promote wellness during the conference.

With ever-increasing glory. – Pasta Tower of Babel (Bell Tower)

Did you know that October 6 is National Noodle Day? So we decided to make the highest noodle tower possible! It's not lost on us that the Tower of Babel (Genesis 11) was a way that humans tried to steal God's glory, and so God scattered people across the earth. But we also remember the Pentecost (Acts 2) when the Holy Spirit descended on his people to speak in different languages and now invites us to participate in his glory in a new way!

Which comes from the Lord. – Bible Writing (Fountain)

Every year at Torrey Conference, we write one book of the Bible as a community — this year, we'll be writing Colossians. We chose this book to remind ourselves of the "hope of glory" that is "Christ is us" (1:27). Come write a verse or three by the Fountain!
All conference events and locations are subject to change to accommodate current COVID-19 protocols. We appreciate your understanding.
More information to come.
All conference events and locations are subject to change to accommodate current COVID-19 protocols. We appreciate your understanding.
More information to come.