Cost and Admission
This event is free to attend.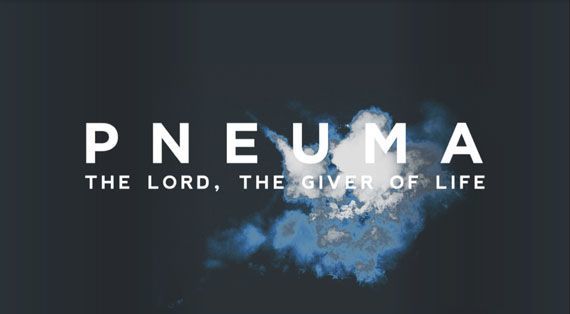 Our theme for this conference, lifted right from the Nicene Creed, proclaims that the Holy Spirit (Gk. pneuma, "breath" or "wind"), the "Giver of Life," has always been and continues to be at work among us. In the Scriptures, He is the world-creating Spirit, the one through whom Jesus was conceived at birth and raised from the dead. It is He who gives the Christian new life, who ministers to us the presence of Jesus, and by whom we cry, "Abba Father!". It is He whose very breath holds all things together and who has empowered the work and ministries of believers across time and still today. It is He who hovers over our world now, still bringing form from chaos, light out of darkness, and life from death.
It is right, too, that the Holy Spirit should be the focus of our annual Bible conference.
For it is He who inspired the authors of Scripture, and He who illuminates its readers today, standing at both ends of the ministry of the Word.
The Spirit, then, is worthy of our praise.
The Spirit is worthy of our honor.
The Spirit is worthy of our submission.
And He is more than worthy of three days devoted to exploring who He is and how we can cooperate with God's loving work in the world, in Jesus Christ, by the power of the Holy Spirit.
Again this year, on Tuesday evening, Oct. 10, we will come together on Metzger lawn under the great canopy of the night sky and in the unity of faith—both Spirit created— to learn of Him, to open to Him, and to expect Him to move in our midst.
Come, Holy Spirit, come.
Questions?
Contact Spiritual Development at:
(562) 777-4041
spiritual.development@biola.edu
Please check back for the schedule!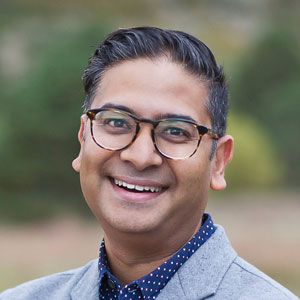 Glenn Packiam
Glenn Packiam is one of the associate senior pastors at New Life Church in Colorado Springs, Colo., and the lead pastor of New Life Downtown, a congregation of New Life Church.
He is the author of Discover the Mystery of Faith (David C. Cook, 2013), LUCKY: How the Kingdom Comes to Unlikely People (Cook, 2011), Secondhand Jesus: Trading Rumors of God for a Firsthand Faith (Cook, 2009), and Butterfly in Brazil: How Your Life Can Make a World of Difference (Tyndale, 2007).
Glenn was also one of the founding leaders and songwriters for the Desperation Band and has been featured on several Desperation Band and NewLifeWorship recordings. As a signed writer with Integrity Music, he has had the honor of writing and co-writing several well-loved worship songs, like "Your Name" and "My Savior Lives." Glenn recently released an iTunes LP called,"The Mystery of Faith," in addition to the EP, The Kingdom Comes (2011), and a full-length album, Rumors and Revelations (2009), all with Integrity Music.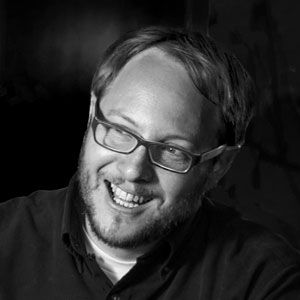 Kyle Strobel

Kyle Strobel is an associate professor of Spiritual Theology and Formation at Talbot School of Theology, and is the author of the recent book The Way of the Dragon or the Way of the Lamb: Searching for Jesus' Path of Power in a Church that has Abandoned It. Strobel is a systematic theologian, focusing much of his work on the theology of Jonathan Edwards, spiritual formation, and the doctrine of sanctification.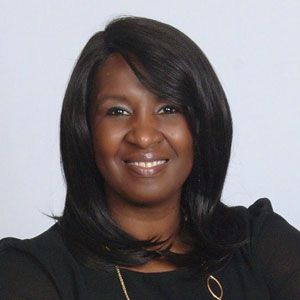 Marcia Clark
Marcia Clarke is an affiliate assistant professor of practical theology at Fuller Theological Seminary. Before moving to California in April 2017, she served as an assistant pastor in Norfolk, Virginia. She has been a credentialed minister for over 20 years. For 10 years, she lived and worked as a missionary in Ghana, West Africa. While there, she was involved in ministry, theological education, governmental and non-profit programs.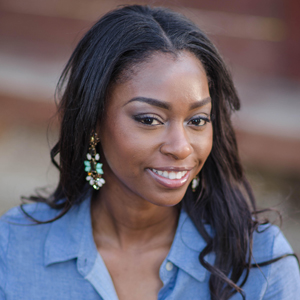 Ta'Tyana Leonard

Ta'Tyana has served in ministry since 2004. She is currently the Associate Campus Pastor for Preaching and Spiritual Programming at Azusa Pacific University. She is a licensed minister and has served as the Director of Ministries for Fellowship of Christian Athletes in Los Angeles, Calif. Her heart's passion is to help others live in their true worth and calling. Ta'Tyana is married to Adam, a high school math teacher and coach, and enjoys a good nap, pizza, and watching sports.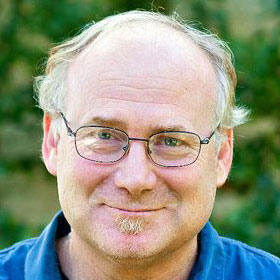 Todd Pickett
A native Californian, Todd had been an English professor for many years and is now the Dean of Spiritual Development at Biola University. He has degrees in Classical languages and literature from Stanford University and Trinity College in Dublin, Ireland, an M.A. in Spiritual Formation and Soul Care from Biola University, and a Ph.D. in English from the University of California, Irvine. He leads retreats, undertakes group and individual spiritual direction, preaches regularly and speaks frequently to groups on Christian spiritual formation from an evangelical perspective. He lives in Costa Mesa, Calif., and is married to Dottie Cox Pickett, a marriage and family therapist.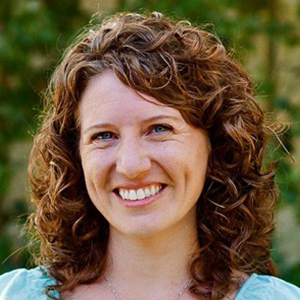 Lisa Igram
Before coming to Biola in 2009 to complete her M.Div. in Spiritual Formation & Soul Care at Talbot School of Theology, Lisa worked for seven years in international education, earning an M.A. in TESOL from Azusa Pacific University, teaching English overseas and then working as the Director of International Students Programs at Hope International University. Lisa has taught at APU, Hope International University, and Southwest Petroleum University in China. A member of Evangelical Spiritual Director's Association, Lisa has experience designing and leading multi-day retreats and other seminars in spiritual formation and has worked as a spiritual director for individuals and small groups. She joined the Spiritual Development staff in 2012, where she especially enjoys opportunities to teach and train in spiritual formation and connect one-on-one with students.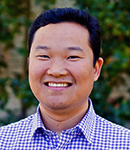 Mike Ahn
Mike Ahn is the Director of Worship and Formation at Biola University. He received his M.Div. in Spiritual Formation from Talbot School of Theology in 2009 and joined Biola Spiritual Development in 2012. Prior to working at Biola, Mike was a high school teacher/chaplain and pastor for 10 years. He and his wife, Mary, have two young children, Zoe and Zane.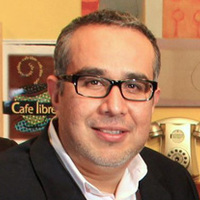 Oscar Merlo
Oscar serves as the new Director of the Center for the Study of the Work and Ministry of the Holy Spirit Today at Biola University. As a practitioner, he has traveled extensively to over 32 countries in five continents and experienced how God's Missio-Dei is at work in diverse places like; Cuba, Tel Aviv, Bissau, Istanbul, the mountains of the Dry Corridor in Guatemala, local communities in Los Angeles and other places in the global south. As executive director of AMEA the largest Latino based evangelistic association, he was responsible for facilitating all global administration and operations of the institution. He also served as the Dean of the School of Evangelists where he developed an academic program that today has expanded to 136 international centers throughout Latin America, Africa, Europe and the Middle East. He was also a strategic partner in the development of the humanitarian branch, Extreme Rescues.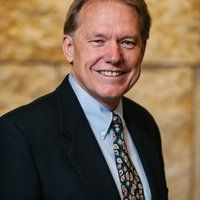 Clint Arnold
Currently serving as Dean of Talbot School of Theology, Arnold enjoys teaching, speaking, and writing on various aspects of the New Testament. He has had a special interest in the historical and cultural setting of the letters of Paul. He is currently serving as the Vice President of the Evangelical Theological Society. Arnold is the editor of the four-volume Zondervan Illustrated Bible Backgrounds Commentary for which he wrote commentaries on "Acts, Ephesians", and "Colossians". He is the general editor of the Zondervan Exegetical Commentary on the New Testament for which he has written the volume on "Ephesians". His other books include: How We Got the Bible (Zondervan); Ephesians: Power and Magic (Cambridge/Baker/Wipf & Stock); Powers of Darkness: Principalities and Powers in Paul's Letters (InterVarsity Press); The Colossian Syncretism (Mohr Siebeck/Baker); and 3 Crucial Questions About Spiritual Warfare (Baker). Arnold has published in Christianity Today and was a regular columnist for Discipleship Journal. His research articles have appeared in such journals as New Testament Studies, Novum Testamentum, Journal for the Study of the New Testament, and the Journal of Psychology and Theology. Arnold, his wife, and three boys are vitally involved in their local church.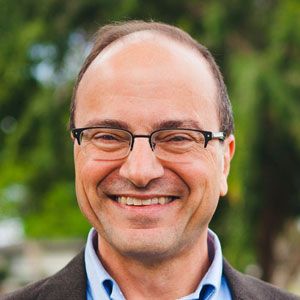 Tom Sappington
Tom Sappington was involved in pastoral ministry for nine years before being called to ministry in the predominantly Muslim country of Indonesia, where he and his wife served for 15 years in Central Java. During his years in Indonesia, he taught various courses at six branches of the Evangelical Theological Seminary of Indonesia. In addition, he founded "Duta Pembaharuan" ("Ambassadors of Renewal"), a ministry that brings renewal, healing and deliverance to pastors and other church leaders and members in Indonesia, and trains them to use these ministries in the context of their local church. He has been teaching at Talbot and the Cook School of Intercultural Studies since 2009, and has an active ministry of inner healing and deliverance.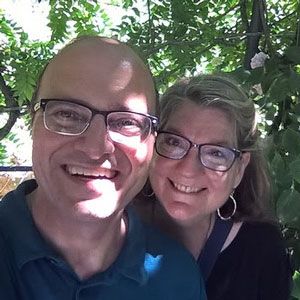 Katy Sappington
Katy Sappington recently finished up her M.A. in Intercultural Studies at Biola University, and is now happy to be able to devote her attention to her ongoing ministry of inner healing and deliverance. Together with Tom, Katy played a critical role in establishing the ministry of "Duta Pembaharuan," which is now under national leadership and has established healing communities and ongoing ministry in several areas of Indonesia. Katy devotes about 20 hours per week to ministering inner healing and deliverance to members of the Biola community and to leaders and other believers from their church and from other churches in the area. Her current passion is training Christians to minister inner healing and deliverance to others so that more believers can experience the healing and freedom that Jesus desires for us. Katy and Tom have been married for almost 38 years and have been blessed with three adult children, Chris, Joel and Amanda.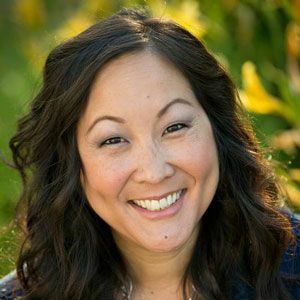 Vivian Mabuni
Vivian Mabuni joined staff with Cru 28 years ago and served on the UC Berkeley and UCLA campuses. A national conference and retreat speaker, Vivian is passionate about seeing God raise up a generation of leaders who will influence the college campus as well as families, churches, communities and the world. Her first book, Warrior In Pink: A Story of Cancer, Community and the God Who Comforts (Discovery House Publishers) released in April 2014. Vivian is a writer for SheReadsTruth and speaker for IF:Gathering. A committed life-long learner, she is currently working on a degree at Talbot School of Theology. Married 26 years to her husband, Darrin, and mom to three wonderful kids, Jonathan (24), Michael (20), and Julia (15). They live in Mission Viejo, Calif. along with their German Shepherd, Koa. Connect with Vivian on Instagram/Twitter: @vivmabuni or on Facebook.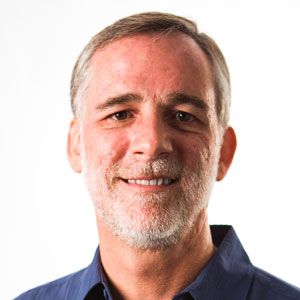 Ken Berding
Berding is author of various books, some academic (such as Polycarp and Paul), some semi-academic (such as What Are Spiritual Gifts? Rethinking the Conventional View), others for-the-classroom (such as Sing and Learn New Testament Greek), and still others for-the-church (such as Walking in the Spirit or Bible Revival: Recommitting Ourselves to One Book). He has published articles in such journals as the Journal of the Evangelical Theological Society, Vigiliae Christianae, New Testament Studies, and Journal of Early Christian Studies. Before coming to Talbot, Berding was a church planter in the Middle East and taught at Nyack College just north of New York City. He has a heart for God and ministry, has written many worship songs, and has served as a worship pastor in local church ministry. Along with being a professor, he presently serves as an overseer at Redemption Hill Church.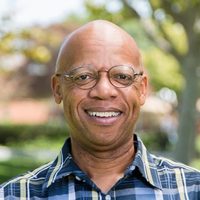 Leon Harris
Harris enjoys expanding students' appreciation, while teaching Theology 2 at Biola University, for what God is doing in Jesus Christ to redeem His creation. Harris graduated from Talbot School of Theology with his M.Div. and Th.M. He also graduated from the University of Aberdeen in Scotland with a Ph.D. in Divinity—where he successfully defended his thesis on the topic of Pneumatology as Communion and Koinonia. He has also presented several papers at theology conferences both in the U.K. and at ETS in the U.S. Harris has published book reviews and articles in several theological journals. He also enjoys participating in the life of the church, and is currently a Life Group leader at his local church. He also enjoys reading, movies, attending plays and musicals, watching sports and traveling with his wife. Harris' current research interests include pneumatology, ecclesiology, African American theology in relation to the family, and relational ontology.

Peter Davis Gross
Peter David Gross is the Executive Director of Wheatstone Ministries, a nonprofit that invites youth into Christian adulthood. A decade ago, he joined the Wheatstone team as a student worker, and he has worked to advance the ministry's mission since then, transforming it along the way. A proud graduate of Biola University and its Torrey Honors Institute, he designs Wheatstone's rite of passage summer camps, and is the creator of Wheatstone's training events for youth leaders: Christian Adulthood 101, Discussion for Transformation, Teach Them to Pray, From Duty to Discipleship, and Entering Culture Courageously.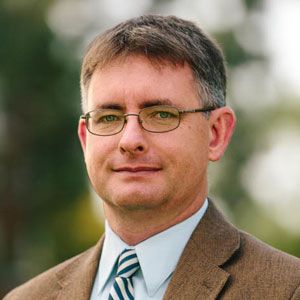 Fred Sanders
Fred Sanders is a systematic theologian teaching in the Torrey Honors Institute. He writes mostly about the Trinity (see his books The Deep Things of God and The Triune God), but also loves all the other doctrines, and the visual arts.
1. Understanding the Gifts of the Spirit – Glenn Packiam
What are the gifts of the Spirit? Are the optional, extra credit, or are they an integral part of the Christian life? This workshop will explore the goal of spiritual gifts, and outline the various pitfalls to avoid in pursuing and practicing them.
2. The Spirit and the Church's Worship – Glenn Packiam
What is corporate worship for? While some churches may emphasize the 'missional' aspects of a church's calling, others may stress 'formation'. Still other circles define the corporate gathering of the church as solely about 'encounter' with God. This workshop will explore what happens when we prioritize one of these paradigms at the expense of the others, and how by developing a more robust theology of the Spirit we can actually hold all three together in a generative tension.
3. God Wants Us to Grow Up: The Spirit as the Agent of Maturity – Biola Hour with Mike Ahn & Peter David Gross
What does it mean when God calls us to grow up? What is adulthood, anyway? As Christians, we're called to maturity, yet we often lack a compelling vision of and tangible path toward adulthood. Americans can get caught between identities for decades: neither children, nor clear adults. In this session, we will discuss the danger and beauty of that ambiguity, and how to boldly embrace adulthood in the power of the Holy Spirit, the ultimate agent of our growth.

4. How to Walk in the Spirit – Ken Berding
In this fast-moving interactive workshop, you will learn seven steps to living out a Spirit-empowered life from Romans 8. There will be time for questions and answers at the end of the session.
5. I feel the Spirit: Pentecostal Spirituality in Black-British Female Experience – Marcia Clarke
Pentecostal spirituality is a pneumacentric spirituality meaning that the Spirit pervades all of human life. Therefore, as Jamaican migrants navigated the lived realities of British society, the Spirit was integral. This session shares reflections on their stories.
6. The Holy Spirit as Perfector of Koinonia: A Theological Account of Ecclesiology – Leon Harris
In this session, we will examine the work of the Holy Spirit as the divine agent who constitutes the Church of Jesus Christ towards its goal of koinonia. By considering the work of Basil of Caesarea, we will establish the Holy Spirit as the perfecting cause of the Triune God's work of creation and redemption. Through scriptures and Church tradition, we will learn that one aspect of the Holy Spirit's role is to continue Jesus Christ's work of establishing a new community; a community which reflects the divine koinonia of the Triune God. This way, the Holy Spirit is actively working in creation to bring about koinonia between God and humanity, and between humanity itself.
7. The Holy Spirit as Perfector of Liberation: A Theological Account of Acts – Leon Harris
Paul said, "Now the Lord is the Spirit, and where the Spirit of the Lord is, there is freedom." (2 Cor. 3:17). This session will examine the liberating work of the Holy Spirit in the life of the believer as part of the body of Christ. The Holy Spirit liberated Jesus Christ from the effects of sin; and Jesus as the Spirit baptizer is liberating believers from the effects of sin towards reconciliation with the Father. The Holy Spirit empowers believers by liberating them from selfish living and self-centered desires to a life self-giving. The self-giving life includes acts of liberating others from the effects of sin which includes injustice, racism, inequality, etc. The book of Acts is a history of a church who is living by the Spirit to liberate the poor and oppressed from spiritual and material oppression. So, we will examine the book of Acts as a theological model of liberation from the oppressive nature of sin.
8. Peter, The Rock: The Spirit's Work over a Lifetime – Lisa Igram
The sanctifying work of the Holy Spirit can be as diverse and unique as each person in God's kingdom. During this session we'll take a look at the New Testament's account of Peter's story for hints of the Spirit's work over his lifetime - and you'll have a chance to reflect on ways the Spirit may be at work in your life today.
9. The Work of the Spirit in Suffering – Vivian Mabuni
A practical seminar on walking in the Spirit through hard times. Join Vivian as she weaves her cancer journey with lessons learned about surrendering in the Spirit, the comfort of God, and the role of community.
10. Holy Spirit and Spiritual Warfare – Oscar Merlo & Clint Arnold
What is spiritual warfare? Can a Christian be demon-possessed? Are we called to engage territorial spirits? Join Clint Arnold, Dean of Talbot and Oscar Merlo, Director of the Center for the Study and the Work and Ministry of the Holy Spirit Today. "To think that a Christian could avoid spiritual warfare is like imagining that a gardener could avoid dealing with weeds. Our goal should be rather to gain an accurate and sober-minded understanding of spiritual warfare, not a view tainted by frightening superstitions and odd practices." Oscar's extensive practical experience will enrich the discussion from a Latino evangelical perspective.
11. Holy Spirit and Healing Prayer – Oscar Merlo, Tom & Katy Sappington
Just as Jesus healed broken hearts, minds and bodies during His earthly ministry, so the risen Jesus brings healing to His people, by the power of the Holy Spirit, in response to healing prayer. In this session we will discuss the ministry of healing prayer and how we can experience God's healing touch in today's world.
12. Me or Him? Discerning My Voice from the Voice of the Spirit – Todd Pickett
It's a legit question: how do I know when it's God's Spirit speaking to me and when it's just my own thoughts, feelings, and judgments? While there will always be some uncertainty (and that should humble us), we will explore some telltale differences between the voice of God and our own, and even how to move beyond this somewhat simplistic opposition to see how our own voice can become formed by the Spirit to become "Christ in me."
13. Life in the Spirit as the Christian Way of Power – Kyle Strobel

Scripture tells us that life in the Spirit is a life of power, but that it is power known in weakness. Too often Christians either accept weakness as an end in itself, or foreign forms of power. In this talk Strobel addresses the call to know the power of the Spirit that comes upon believers who embrace the way of Jesus.

14. The Holy Spirit in God's Plan – Fred Sanders

Pneumatology is the fancy name for the doctrine of the Holy Spirit, and this talk gives an aerial view of the entire biblical doctrine from a 30,000-foot altitude level. We start from the Spirit's eternal identity as one of the Trinity, and then trace his works from creation to eschatology. You'll want to get real details from other conference sessions, but this talk provides the overview of the person and the work of the Holy Spirit.

Places to Go:
Student Care Web Sites: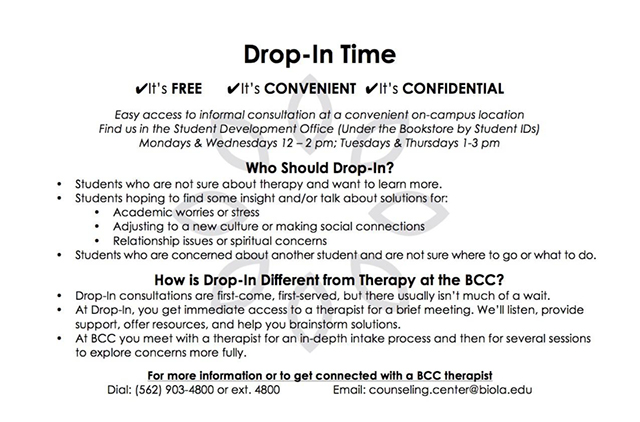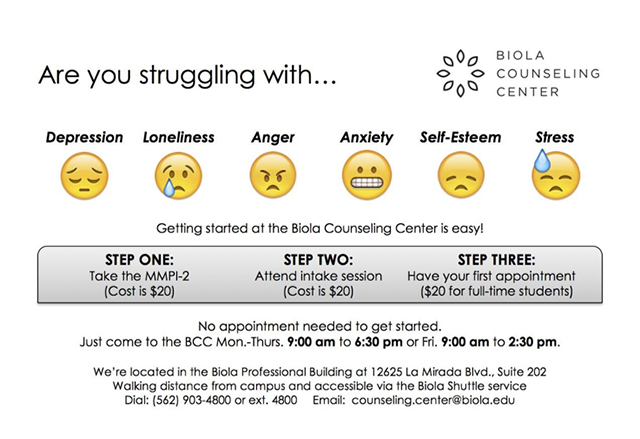 All sessions and breakouts are for 1 conference credit unless otherwise noted.
Full time students (12+ units) are required to fulfill 5 conference credits, but are invited to attend the entire conference!
Part time students (7-11 units) are required to fulfill 3 conference credits, but are invited to attend the entire conference!
Students taking 6 units or less are encouraged, but not required to attend.
If you accumulate more than the required conference credits, the additional credits will count towards your credit chapel requirement for this semester.
This year, the Torrey Memorial Bible Conference will return to a three-day conference beginning Wednesday morning, October 10 in gym with overflow in various locations around campus. Opportunities to process the themes more deeply will be offered through prayer and reflection session on Friday.
View the full schedule.
Torrey Conference Student Coordinators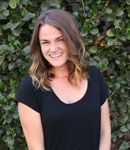 Kayla Bumpass
Senior, Intercultural Studies major with Elementary Education, and this year's Lead Logistics Coordinator.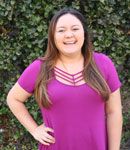 Megan Collins
Senior, Christian Ministries major, and this year's Director of Hospitality and Breakouts.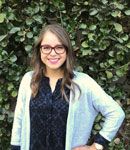 Raeann Lopez
Senior, Communication Science and Disorders major, and this year's Director of Stage Design and Campus Decor.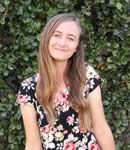 Kyla McGuire
Senior, Cinema and Media Arts major, and this year's Director of Marketing and Digital Media.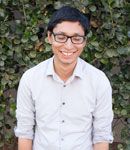 Samuel Quinonez
Senior, Christian Ministries major, and this year's Director of Marketing and Graphic Design.
Conference MC's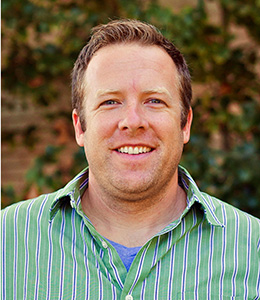 Chad Miller
Director of Student Led Ministries and Formation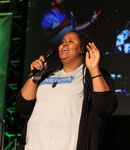 Faith Witcher
Junior, Communication Studies major
Volunteers and Ministry Teams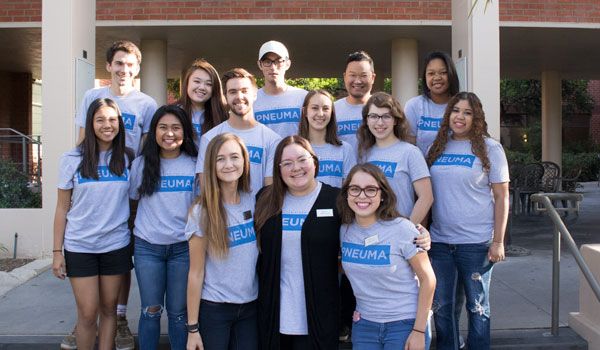 ---
Marketing Team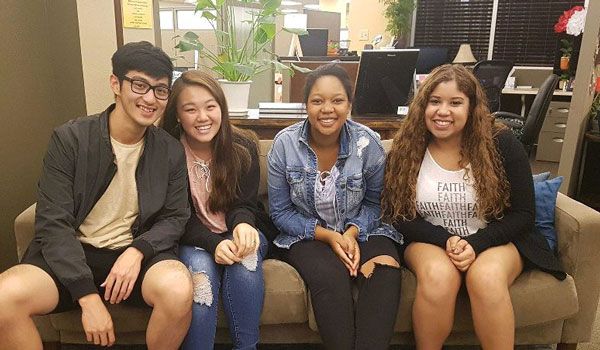 ---
Prayer Team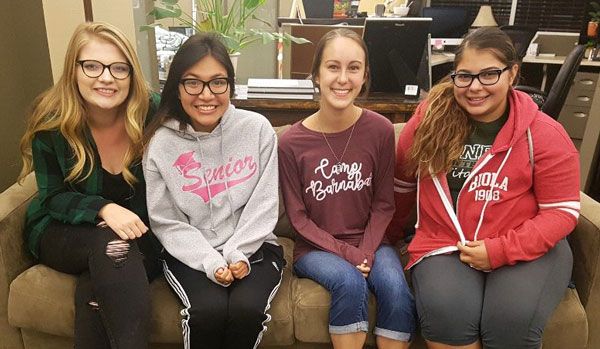 ---
Ushers and Scanners
---
Worship Teams
---
Graphic Design
---
Videography
---
Speaker Hosts
---
Breakout Site Managers
---
Decor and Special Events
---
Graphic Design
---
Event Services