About the Department of Public Relations and Strategic Communication

Shaping Students Into Strategic Thinkers
The Department of Public Relations and Strategic Communication, housed within the Division of Communication in the School of Fine Arts and Communication, is dedicated to training students to become creative strategists, ethical counselors and excellent communicators.

As a public relations student at Biola, you'll receive training from award-winning faculty who are committed to preparing you for a successful career in public relations and communications work. Your education will not only equip you with practical skills (such as writing, crisis communication tactics and more), but will also give you the knowledge and confidence to engage in ethical, strategic and creative communication.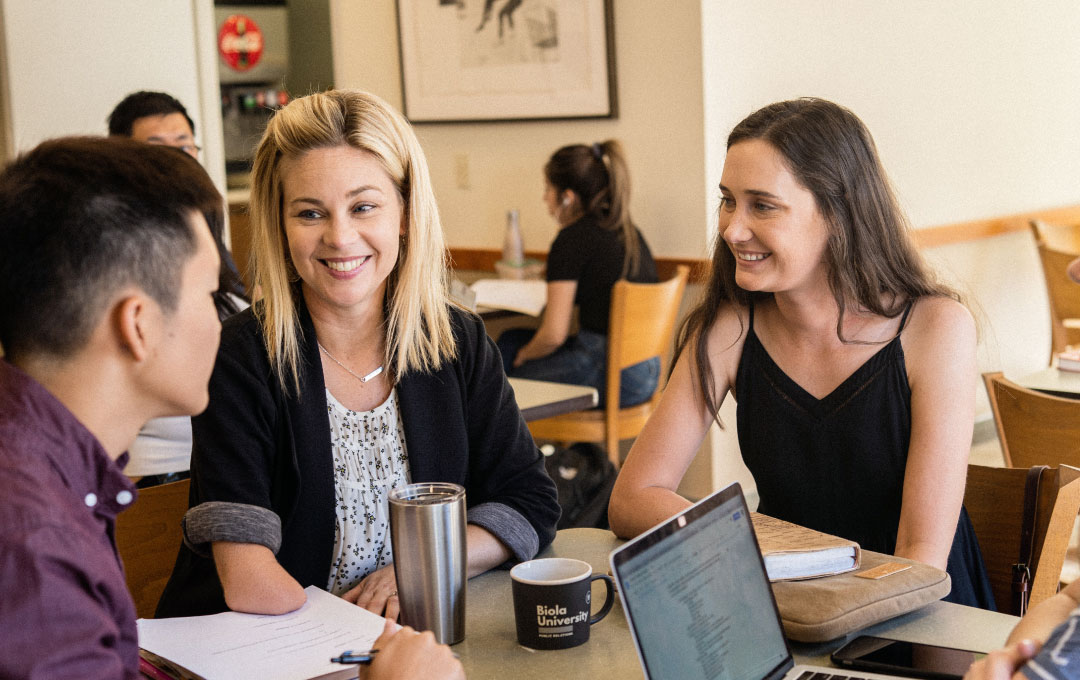 Meet Our Faculty and Staff
The public relations faculty and staff are here to support you during your educational journey at Biola. Our faculty have years of experience in the field and want to walk alongside you as you dive into your public relations education.
Mission and History
The mission of the Department of Public Relations and Strategic Communication is to prepare students to become leaders who are trained to leverage influence and power in organizations in order to pursue human flourishing and cultural transformation.
Our community of faculty, staff and students pursues this mission through a biblically centered public relations education focused on cultivating leaders equipped with ethical courage, strategic creativity and digital media expertise that facilitates managing communication between organizations and the public in order to build mutually beneficial relationships.

The B.A. in Public Relations launched in 2014. With the rapid growth both in the industry and with interest of students, we were able to expand to offer six concentrations for our traditional undergraduate students that aligned with key opportunities in the industry. In 2020, the Department of Public Relations and Strategic Communication officially launched, now adding graduate and online educational opportunities.
Accreditation
All of our programs are accredited by the WASC Senior College and University Commission (WSCUC).