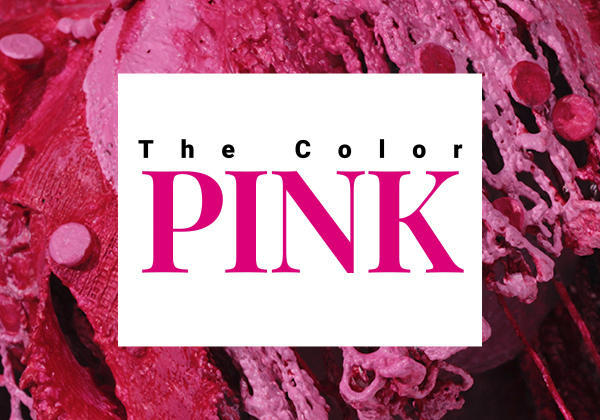 THE COLOR PINK
A group exhibition of artwork by current students of the Biola Art Department
Bardwell 100 - Student Gallery

Open to: Faculty, General Public, Staff, Students
Cost and Admission
This event is free to attend.
OPENING RECEPTION:
Monday, March 21, 2022. 6:30-8:30pm
THE COLOR PINK. From intestines and mixtures of abjection, to hyper-sweetly repulsive embraces and cute aggression — tied up in a domestic bow — pink has had many societal permutations. THE COLOR PINK is presented by Biola Art Department Gallery Practices class as a juried collection of conversationally catalytic student artworks that orbit the color pink.
Featured Artists:
Ella Buell, Jennifer Cai, Lex Chen, Carissa Choi, Em Davies, Julia Foxworth, Kristen Kim, Sena Kim, Mikaela Kozelchik, Abigail Laswell, Logan Lusk, Rachel Molina, Megumi Nakazawa, Julia Phillipps, Morgan Reynolds, Brooke Schimmels, Brooke Schraeder
Curatorial Team:
Justina Ibarra, Kiki Kimmel, Mikaela Kozelchik, Miranda Moore, Molly Pederson, Julia Phillipps, Morgan Reynolds
The exhibition will be on view from March 21 - April 8, 2022.

Bardwell Project Space Hours:
Monday thru Friday
9 a.m. - 9 p.m.
(Biola ID required after 5 p.m.)

For more info on arts related programming, see the Celebration of Arts and Media at Biola.

Questions?
Contact Jeff Rau, Gallery Director at:
ext: 5738
art.gallery@biola.edu
Part of the collection Exhibitions