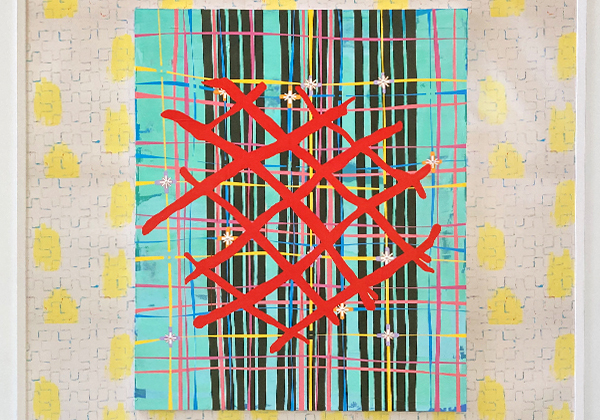 Bardwell Gallery Reception and Open Studio Night
Celebrating the current exhibition of artwork by faculty of the Biola Art Department
Tuesday, February 22, 2022
6:30–8:30 p.m. Pacific

Bardwell Project Space -- and -- The Art Yard

Open to: Faculty, General Public, Staff, Students
Cost and Admission
This event is free to attend.
The Biola Art Department invites you to join us for an artist's reception celebrating "FACULTY MEETING: THE ART SHOW" -- currently on view in the Bardwell Project Space.
Featuring artwork and research by: Luke Aleckson, Melissa Beck, Dan Callis, Daniel Chang, Kari Dunham, Laura Goble, Zehavi Husser, Jonathan Puls, Erica Ryan Stallones, Kurt Simonson, Christine Lee Smith, Astri Swendsrud.

"FACULTY MEETING: THE ART SHOW" features recent works by the full-time and adjunct faculty of the Biola Art Department. Representing a wide variety of media and varied strategies for making, both formal and thematic relationships emerge to create a dynamic visual dialog in the exhibition space. Collectively the exhibit testifies to a vibrant academic community actively engaged in contemporary cultural discussions not just in the classroom but also in the studio and the gallery. The exhibition was open to submissions from all those who have taught classes for Biola Art within the last two years.
You'll also have the opportunity to see new artwork from current Art students in our inaugural Open Studio Night, and participate in a creative/maker activity with Art League students -- all happening concurrently in Bardwell Hall!

Image credit: "Hail Mary", 2021 (installed on custom wallpaper). By Dan Callis.

**Masks are currently required for all visitors inside the gallery, in accordance with LA County health requirements.**

For more info on arts-related programming, see the Celebration of Arts and Media at Biola.

Questions?
Contact Jeff Rau, Gallery Director at:
562.903.4807
art.gallery@biola.edu