Saturday, September 30, 2017
9 a.m.–4 p.m.

The Moody Church

1635 N. LaSalle
Chicago, Illinois 60614
Cost and Admission
This is a paid event.
$0.00
Full Conference Regular Ticket

Also includes at the door tickets

$0.00
Full Conference Regular Ticket – One Married Couple
Biola Apologetics in partnership with The Moody Church seeks to train Christians on how to relate to the world around them and to defend their faith in a truly uncertain world.
Join us as we dive deeper into what it means to be a Christian in today's changing world! You will hear from leading Christian apologists and speakers including Craig Hazen, J.P. Moreland, Clay Jones, Stephen Meyer and Paul Rupple tackle the big questions such as why God allows evil, how we respond to the new atheism, how we reach the millennial generation through Biblical narrative, and how we reconcile science and religion. Register today!
Find more information on parking and directions to the church.

Questions?
Contact Megan Clark at:
562-906-4570
megan.clark@biola.edu
Speakers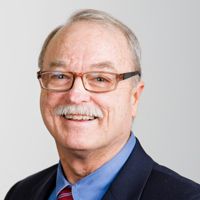 J.P. Moreland, Ph.D.
A Distinguished Professor of Philosophy at Biola University in La Mirada, Calif. He received a B.S. in physical chemistry from the University of Missouri, a Th.M. in theology from Dallas Theological Seminary, an M.A. in philosophy from the University of California at Riverside, and a Ph.D. in philosophy at the University of Southern California. He has authored, edited, or contributed papers to ninety-five books, including Does God Exist? (Prometheus), Universals (McGill-Queen's), Consciousness and the Existence of God (Routledge), The Blackwell Companion to Natural Theology, The Blackwell Companion to Substance Dualism, and Debating Christian Theism (Oxford.) He has also published close to 90 articles in journals such as Philosophy and Phenomenological Research, American Philosophical Quarterly, Australasian Journal of Philosophy, MetaPhilosophy, Philosophia Christi, Religious Studies, and Faith and Philosophy. Moreland was selected in 2016 by The Best Schools as one of the 50 most influential living philosophers.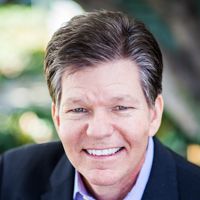 Craig Hazen, Ph.D.
Founder and Director of M.A. Program in Christian Apologetics and Director of M.A. Program in Science and Religion at Biola University. Craig Hazen is the editor of the philosophy journal, Philosophia Christi. He is also the author of the monograph The Village Enlightenment in America, the acclaimed apologetics novel Five Sacred Crossings, and dozens of articles and chapters in various books and journals. He is a recipient of the Fischer Award, the highest faculty honor at Biola and has lectured across North America and Europe on key apologetics topics — including lectures on Capitol Hill and in the White House. He is a popular church and conference speaker and former co-host of a national radio talk program.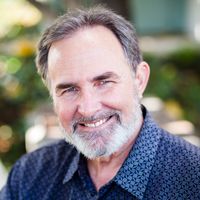 Clay Jones, D.Min.
Associate Professor of Christian Apologetics at Biola University. He holds a D.Min. from Trinity Evangelical Divinity School as well as an M.Div. and a B.A. in Philosophy. Clay Jones formerly hosted Contend for Truth, a call-in nationally syndicated talk radio program. On his program he debated many people over eight years including John Cobb, Jr.; a professor of Buddhism; Jamal Badawi, Islamic Information Institute; a Muslim cleric; Lee Holzinger, Church of Scientology; Mormons; Jehovah's Witness Greg Stafford; Dallas Blanchard, RCRC; Peta representatives; a euthanasia advocate; a secular humanist, Rep. Loretta Sanchez; KFI talk show host Bill Handle; Jimmy Creech, SoulForce; Bruce Ware; R. C. Sproul, Jr.; Robert Morey; R. Scott Clark; and a KJV only advocate. Jones was the executive director of Simon Greenleaf University (now Trinity Law School), has been on the pastoral staff of two large churches, has authored apologetic software as well as encyclopedia and journal articles, is writing a book, Why God Allows Evil, and speaks widely on that subject.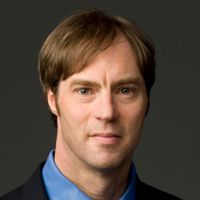 Stephen C. Meyer, Ph.D.
Stephen C. Meyer received his Ph.D. in the philosophy of science from the University of Cambridge. He has authored the New York Times best seller Darwin's Doubt: The Explosive Origin of Animal Life and the Case for Intelligent Design (HarperOne, 2013) as well as Signature in the Cell: DNA and the Evidence for Intelligent Design (HarperOne, 2009), which was named a Book of the Year by the Times (of London) Literary Supplement in 2009.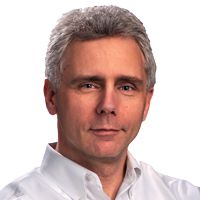 Paul Rupple, M.A.
Paul Rupple came to faith as a University of Wisconsin college student while spending his summers selling books door-to-door. Upon returning to school he was challenged in his new faith and has been on a quest for answers to those challenges ever since. He has been involved in college ministry for the past 20 years and regularly interacts with college students from skeptics to followers of Christ. Not settling for the easy answer, he always wants to dig a little deeper to find answers to life's difficult questions. Having graduated Summa Cum Laude from Biola University with a Masters of Arts in Christian Apologetics, he did his research in the field of human consciousness and intentionality. Paul was a member of Moody Church for nearly 20 years and for the past 12 years has been a member of Grace Church of DuPage, where he serves as an elder. He has been married to Andrea for 25 years and is the father of two daughters who also like to ask lots of questions!
Saturday
| | |
| --- | --- |
| 9–9:10 a.m. | Announcements and introductions |
| 9:10–10:10 a.m. | Craig Hazen: "Christianity and the Challenge of World Religions" |
| 10:10–10:25 a.m. | Break |
| 10:25–11:15 a.m. | JP Moreland: "Responding to the New Atheism" |
| 11:15–11:30 a.m. | Break |
| 11:30 a.m.–12:20 p.m. | Clay Jones: "Why Does God Allow Evil" |
| 12:20–1:45 p.m. | Lunch Break |
| 1:45–2:45 p.m. | Paul Rupple: "Reaching a Millennial Generation through Biblical Narrative" |
| 2:45–3 p.m. | Break |
| 3–4 p.m. | Stephen C. Meyer: "Reconciling Science and Religion" |
| 4 p.m. | Final word and dismissal |
Registration has closed, please sign up at the door.


For more information or to ask questions, please contact:
The Christian Apologetics Program
Phone: 888.332.4652 (toll free)
apologetics@biola.edu