Regular Events
Fall Faculty Conference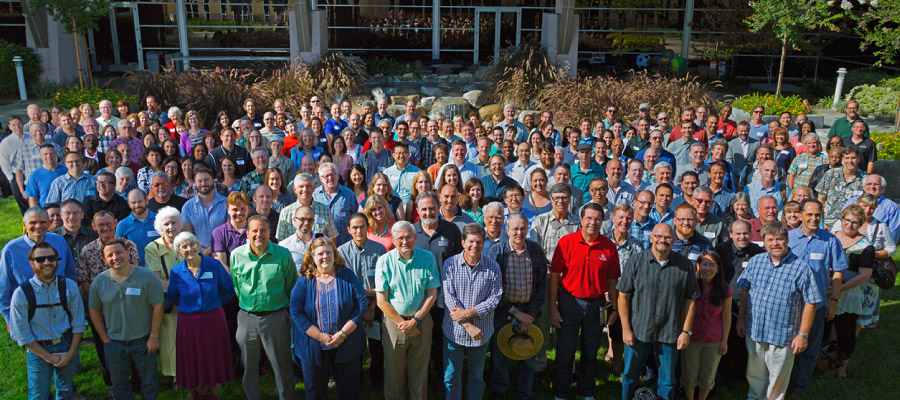 This annual event provides an opportunity for all regular-contract faculty to come together as one visible corporate body; to be reminded of our mission, purpose & values; and to create a forum for focused attention to identified topics of need and/or enrichment shared by all faculty resulting in professional growth and development.
Topics & Issues selected for faculty enrichment and development at the faculty conferences generally parallel the University Outcomes and rotate on a cycle to give balanced attention to our university learning priorities.
Resources from Past Conferences:
2016-2017 Conference Part I & II
2015-2016 Conference Part I & II
Fall 2014 Conference Theme: Future Focused
Fall 2013 Conference Theme: Faith Integration in the Classroom
Fall 2012 Conference Theme: Faculty Engaging Students to Influence a Changing World
Writer's Retreat
Twice a year, in January and June, the Center for Faculty Development hosts the Faculty Writer's Retreat. The purpose of the Faculty Writer's Retreat is to provide a quiet, comfortable working space for faculty, free of distractions. The purpose is also to provide a common space—sometimes it is easier to do the solitary work of writing if you are surrounded with other writers pursuing the same goal. The Center for Faculty Development provides the space, supplies, beverages, snacks, and lunch. The invitation is sent out to all regular contract faculty members on a first come, first serve basis due to limited space.
Provost's Research Luncheons
These luncheons are opportunities for faculty to hear from their colleagues concerning a current or recently completed research project. In many cases those invited to present have received some sort of institutional support for the research presented. The purpose is to allow faculty from across the campus to become familiar with the research interests and accomplishments of their faculty colleagues and to allow faculty from various schools to interact with one another and enjoy the company of faculty colleagues they do not yet know well.
President's Faculty Luncheons
These luncheons provide faculty members the opportunity to hear from prominent voices from outside Biola University who bring valuable perspectives to important conversations pertinent to Christian higher education. Frequently featuring well-known thought leaders, authors and artists, these luncheons aim to provoke good conversation and thinking across the disciplines, providing a venue for the sort of collegial, integrative enrichment that should define a healthy liberal arts campus.