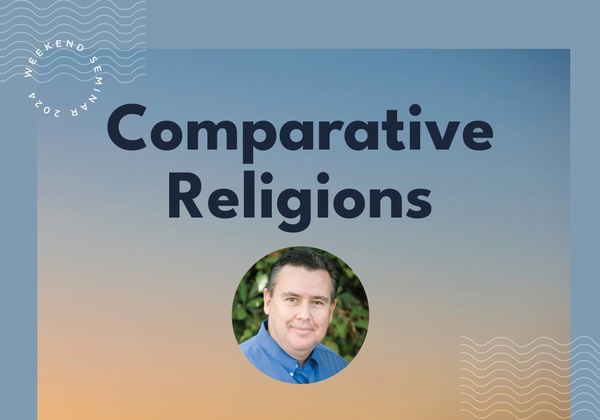 Comparative Religions with Ken Samples
Apologetics Weekend Seminar
Cost and Admission
This is a paid event.
| | |
| --- | --- |
| $95.00 | General Attendee |
| $65.00 | Student/Alumni |
Join us as Ken Samples leads the discussion on the beliefs, practices, and sacred texts of the major non-Christian religious traditions of the East and West. He will dive into the various belief systems while teaching how Christians can effectively communicate and defend the Gospel to people of other faiths. Ken Samples is an expert on this topic and shows great passion to teach others about the relevance of Christianity. This two-day lecture is an amazing opportunity you will not want to miss!
Schedule:
Friday, March 8th from 9 a.m. to 5 p.m.
Saturday, March 9th from 9 a.m. to 5 p.m.

This seminar will not be live-streamed to the general public or to students not enrolled in the course.
Please note that this is not a conference but a two-day lecture/seminar open to the public.
Questions?
Contact Megan Clark at:
562.906.4570
conference.coordinator@biola.edu