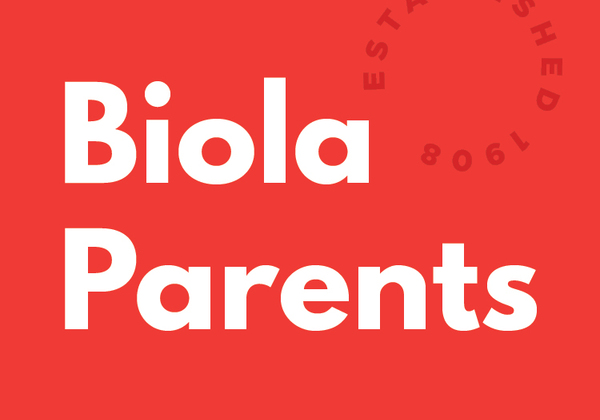 Family Orientation Summer Sessions
Thursday, July 6, 2023
6–7 p.m. Pacific

Thursday, July 20, 2023
6–7 p.m. Pacific

Thursday, August 3, 2023
6 p.m. Pacific

Thursday, August 17, 2023
6 p.m. Pacific

Hosted By: Family Engagement

Open to: Parents
Cost and Admission
This event is free to attend.
The Office of Family Engagement exists to help families of incoming and current Biola undergraduate students feel informed, supported and resourced throughout their students years at the university. Join us twice a month over Zoom as we and leaders from across campus take a deep dive into everything you need to know as a first-time Biola parent/family supporter.
Our schedule of topics is as follows:
Questions?
Contact Family Engagement at:
562-906-4535
parents@biola.edu