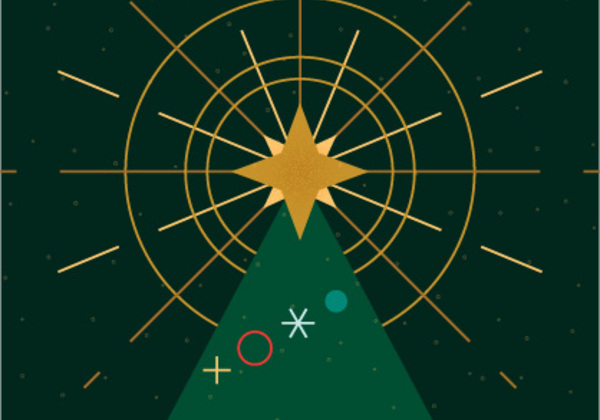 Christmas Tree Lighting 2023
Save the Date to start the Christmas Season at Biola!
Friday, December 1, 2023
7–8 p.m. Pacific

Metzger Lawn
Hosted By: Alumni Engagement

Open to: Alumni, Faculty, General Public, Parents, Staff, Students
Cost and Admission
This event is free to attend.
We are excited to announce that this year our annual Christmas Tree Lighting will be held on Friday, December 1 at 7 p.m.
Our theme is Glory and it comes from Isaiah 40:5. With alumni artists as guests, we are preparing a program centered around the glory of the Lord revealed in the incarnation. You will also hear a message from President Dr. Barry Corey, enjoy Christmas treats and of course, our traditional Southern California Snow!
Arrive early and join us for the All Hall Holiday Tour! From 5:30 to 6:45 p.m., embark on a festive journey to explore and vote for your preferred Christmas tree. The adventure begins at the Fireplace Pavilion, where you'll be given a tour passport and a map highlighting the creatively adorned Christmas trees crafted by students across campus. Revel in the joy of touring the festively adorned halls, immersing yourself in the Christmas spirit that blankets the campus. While only students are eligible for prizes, everyone is welcome to cast their vote and relish in the enchanting tour. Don't miss out on this merry celebration!
HOW CAN WE HELP YOU? FAQ!
Will the event be live-streamed?

Yes! Visit the Biola Youtube Channel to find the link which will be posted a few days before the event.

Where do I park?
Parking is FREE for this event. The designated parking for guests is in Parking Structure S which is between the track and baseball fields (#22) on the Biola Interactive Campus Map. Download the Biola University App to easily find campus information and services on your mobile device.

How early can I find a seat on the lawn?

Seating will open at 6 p.m. As you enter Metzger Lawn through the designated entrances near the library, you will receive a Biola Christmas Tree Lighting 2023 edition button and a candle to light later during the ceremony. There will be chairs available on the Calvary Chapel half of Metzger Lawn with the Library half of the lawn designated for standing room only.

Will there be ADA seating?

Yes, please let an usher know if you need ADA seating; they will be happy to assist you.

What should I bring?

Plan to check the local weather so you can be comfortable as you await the Southern California Snow!

How long is the program?

The program lasts about an hour.

If I bought tickets for the Alumni Dinner at the Biola Cafe, when and where would I check in?

Check-in will start at 5 p.m. at the Biola Cafe entrance. We will be ready to welcome you! The registration table will close at 7 p.m. Please note that the program will begin promptly at 7 p.m.

What if I didn't purchase dinner tickets ahead of time?

No worries! You can still join friends for dinner at the Biola Cafe by purchasing tickets at the regular dinner price of $12.41 or you can check out one of the other eateries on campus. On Campus Dining Locations

Will there be other treats available to purchase?

Yes! Bon Appetit will have a Snack Booth between the Library and the Bell Tower where you can avail yourself of hot beverages, baked goods, or a cup of soup!

Will the Biola Store be open?

Yes! You can shop to your heart's content until 7 p.m. and take advantage of their 25% off one regular-priced Biola Apparel or Biola item. This promo will run between 4 p.m. and 7 p.m. on the day of the event.

Will there be a toy drive?

There will be an official Operation Christmas Child shoebox drop-off table on the lawn near the library.

Questions?
Contact Alumni Engagement at:
562-903-4728
alumni@biola.edu