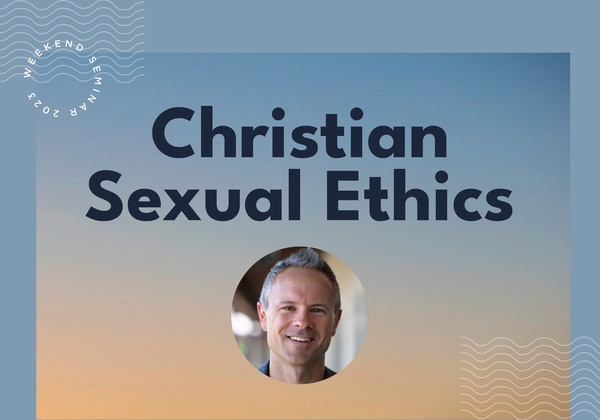 Christian Sexual Ethics with Sean McDowell
Apologetics Weekend Seminar
Cost and Admission
This is a paid event.
| | |
| --- | --- |
| $95.00 | General Attendee |
| $65.00 | Student/Alumni |
This fall we will be unpacking the issues of sexual ethics that are at the heart of the cultural conversation today. As Christians, we must be prepared to show that the biblical sexual ethic is not only true, but also good and beautiful. In this two-day seminar, we will look at the range of issues on sexual ethics today including marriage, singleness, gender, pornography, sexual abuse, the LGBTQ conversation and so on. The goal is to think biblically about these issues so we can equip Christians and lovingly engage non-believers.

Schedule:
Friday, October 6 - 9:00 am - 5:00 pm
Saturday, October 7 - 9:00 am - 5:00 pm
Lunch Break from 12:00 - 1:00 pm (all other breaks are up to the lecturer)
Please note this class will not be live streamed nor will it be available for general attendees after the session.
Questions?
Contact Megan Clark at:
562.906.4570
conference.coordinator@biola.edu