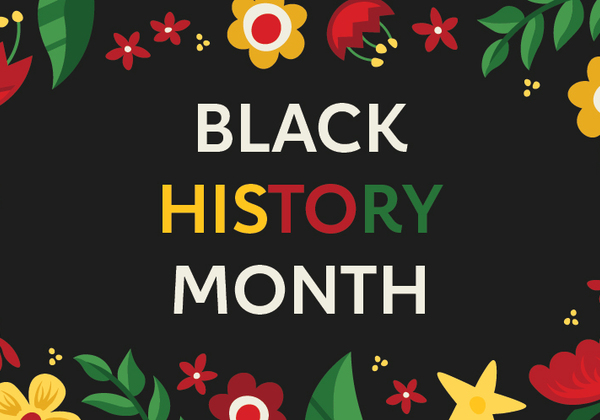 Biola Celebrates Black History Month
Events and resources
Sutherland Auditorium

Open to: Faculty, Staff, Students
Cost and Admission
This event is free to attend.
As part of our efforts to live out our shared biblical value of unity amidst diversity and to highlight and show appreciation for our brothers and sisters from diverse backgrounds, we will host Cultural Heritage Month celebrations throughout the year.
February 2023 marks an opportunity to celebrate Black History Month and reflect on the contributions, beauty and strength of members in the Black community. Join us in celebrating this month by attending a variety of events and exploring the learning resources on our Student Life Blog.


February 3
Biola Hour with Bobby Scott
9:30 - 10:20 a.m., Sutherland Auditorium
A conversation-style chapel with Bobby Scott, pastor at Community of Faith Bible Church. Pastor Scott desires to be used by God to strengthen the urban church by building families, encouraging singles, and developing a ministry that is built on teaching the Word of God.
February 10
Gospel Fest
6:30 - 8 p.m., Sutherland Auditorium
Join the Biola Gospel Choir in partnership with Student Enrichment and Intercultural Development (SEID) and Campus Engagement, for an evening of uplifting worship and a celebration of gospel music. The Black Student Association (BSA) will host food and fellowship in Andrews Banquet Room prior to the event.
February 17
Biola Hour with Chase Andre
9:30 - 10:20 a.m., Sutherland Auditorium
A conversation-style chapel with Chase Andre, Biola instructor in the Department of Communication Studies. Mr. Andre focuses his research on how communicative acts shape and reshape society, the ethics of intercultural interaction, Martin Luther King, Jr. and the ways in which the Church can pursue justice and shalom in the public sphere.


February 21

What Black History Month Means to Me: Voices of Biola's Black/African American Faculty
12 - 1:30 p.m., Library Reading Room, Lunch provided! No RSVP required.

Please join us as we hear from Black / African American faculty share their thoughts about what Black History Month means to them. Speakers include Dr. Leon Harris (Talbot), Dr. Denise Reid (Education), Dr. Brandon Ware (Crowell), and Dr. Katrina Greene (Cook).
All Month
Learn more about the African American experience in the United States by browsing relevant library databases (https://libguides.biola.edu/africanamericanhistorymonth) and searching the Library's multi-disciplinary collection (www.biola.edu/library). Visit the Library display on the main floor to view a sample of relevant Library resources.

Watch for stories about students, faculty and staff on Biola's Instagram.

Listen to Student Enrichment and Intercultural Development (SEID) "Black is BU-tiful" playlist on Spotify.

Read about influential figures and explore our list of movies, podcasts, books, articles and museums in this Student Life Blog article.
Questions?
Contact:
internal.communications@biola.edu