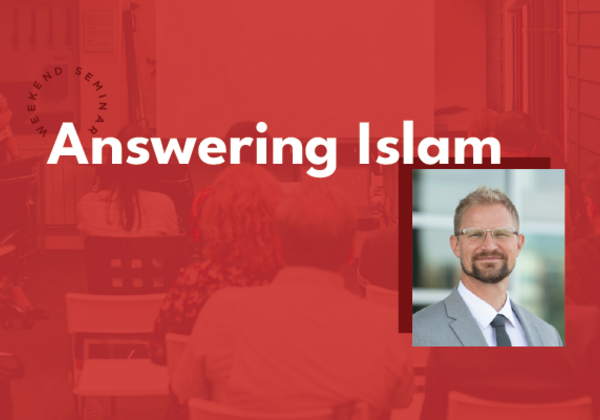 Answering Islam
Weekend Seminar with Matthew Bennett
Cost and Admission
This is a paid event.
| | |
| --- | --- |
| $95.00 | General Attendee |
| $65.00 | Student/Alumni |
Islam is perhaps the fastest-growing world religion. Out of the 50 largest unreached people groups in the world, 23 are Islamic. Moreover, Islam's influence has spread to the west, with many Muslims migrating to western nations, including as refugees from their homelands. We know that defending Christianity against Islam is needed more than ever. During this two-day lecture on Friday, March 17 and Saturday, March 18, expert Matthew Bennett will unpack what Muslims believe and how we should respond apologetically and evangelistically.
Schedule:
Friday, March 17th - 9:00 am - 5:00 pm
Saturday, March 18th - 9:00 am - 5:00 pm
Lunch Break from 12:00 - 1:00pm (all other breaks are up to the lecturer)
Please note this class will not be live streamed nor will it be available for general attendees after the session.
Questions?
Contact Megan Clark at:
562.906.4570
conference.coordinator@biola.edu