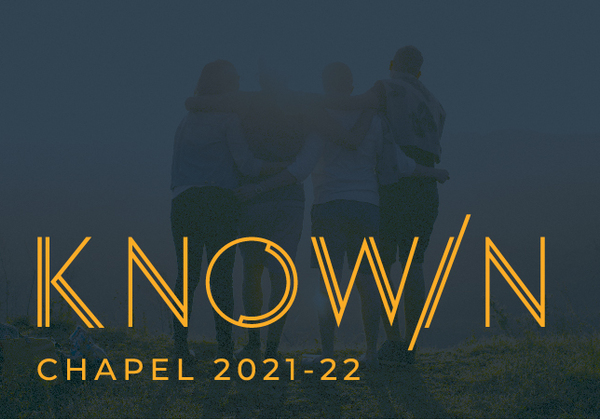 Known: Let the Peace of Christ Rule in Your Heart
Arianna Molloy
Monday, March 14, 2022
9:30–10:20 a.m. Pacific

Sutherland Auditorium
Hosted By: Spiritual Development

Open to: Alumni, Faculty, General Public, Parents, Staff, Students
Cost and Admission
This event is free to attend.
Peace of Christ is an actual gift from God. The Bible tells us that we are literally called to peace! How do we take hold of that gift? How do we experience living out a calling of internal peace in the midst of so many hard things? Come learn with Dr. Molloy about ways we can enter into this part of our calling and experience a more meaningful life.
Speakers
Arianna Molloy
Dr. Arianna Molloy is an Associate Professor in the Department of Communication Studies at Biola University, CA, where she teaches courses in: Organizational Communication, Small Group Communication, Research Methods, Nonverbal Communication, and Communication and Calling. Her research focus is in organizational communication, meaningful work, and work as a calling (involving factors that impact motivation, sustained loyalty and satisfaction, as well as significant costs such as burnout). Her recent publication, in the International Journal of Business Communication, focuses on the way business values are navigated and negotiated in nonprofit work.
In addition to being an active speaker in academic settings, Arianna works as a consultant for non-profit organizations and a speech coach for business professionals. She is passionate about helping people develop evaluative and analytical communication skills in order to discern underlying messages, cultivate their faith in all spheres of life, and make a positive impact in local and global communities. She is originally from Seattle, Washington and recently married Dr. Allen Yeh, a professor in the Cook School of Intercultural Studies. Her favorite author is C.S. Lewis. She has a heart for mentorship, loves coffee, hiking, running half marathons, cooking, and movies.
Questions?
Contact:
(562) 903-4874
chapel@biola.edu