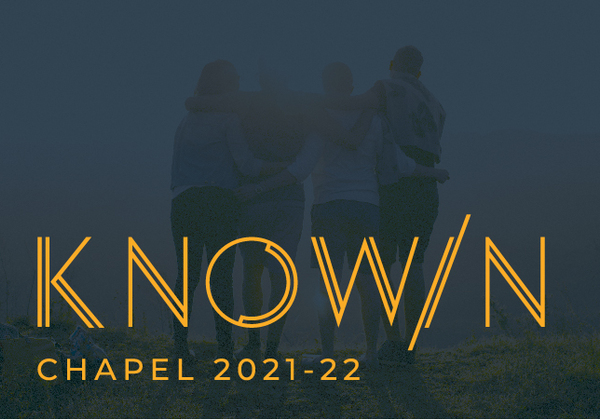 IOG: SGA Election Chapel (In Person ONLY)
SGA Department
Monday, February 14, 2022
9:30–10:20 a.m. Pacific

Sutherland Auditorium
Hosted By: Spiritual Development

Open to: Alumni, Faculty, General Public, Parents, Staff, Students
Cost and Admission
This event is free to attend.
Join us in Know/n chapels where we will explore the truths found throughout scripture that we can know and are known by God, which opens us to communion with all He has created. (Eph. 1:17, I Cor. 13:12).
Speakers
SGA Department
The mission of SGA is to equip student leaders to provide funding for student initiatives and representation for the undergraduate student body in order to foster Christ-centered community.
Questions?
Contact:
(562) 903-4874
chapel@biola.edu