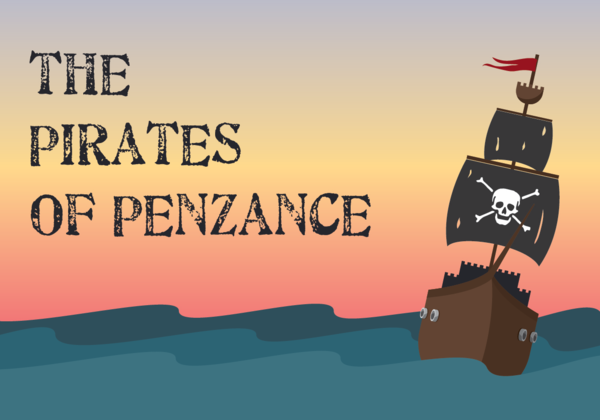 Biola Opera Presents: The Pirates of Penzance
An operetta by W.S. Gilbert and Arthur Sullivan
Friday, February 11, 2022
7:30–10 p.m. Pacific

Saturday, February 12, 2022
2–4:30 p.m. Pacific

Saturday, February 12, 2022
7:30–10 p.m. Pacific

Sunday, February 13, 2022
2–4:30 p.m. Pacific

Crowell Music Bldg. - Lansing Recital Hall

Open to: Alumni, Faculty, General Public, Parents, Staff, Students
Cost and Admission
This is a paid event.
| | |
| --- | --- |
| $20.00 | General Admission |
| $15.00 | Biola Faculty/Staff & Senior Citizens |
| $10.00 | Students/Children |
This spring, the Biola Opera will present one of Gilbert and Sullivan's most popular operettas, The Pirates of Penzance. This comic opera, in two acts, follows Frederick, a young man who is a "slave to duty." He has finally completed his indentures to a band of pirates and vows that once he leaves them he will be bound to exterminate them. Frederick leaves the band and falls in love with Mabel. The terms of his indenture specify that he remain apprenticed to the pirates until his 21st birthday. Frederick finds out that he was born in a leap year, so technically he must serve for another 63 years! Will Frederick and Mabel really have to wait that long until they are reunited? Join us to see this story unfold.
Questions?
Contact Conservatory of Music at:
562-903-4892
music@biola.edu
More from Conservatory of Music Concert Series
Dunn Concert Series
Saturday, March 11, 2023
7:30–9:30 p.m. Pacific
Wednesday, March 29, 2023
7:30–9 p.m. Pacific
Saturday, April 22, 2023
7:30–9 p.m. Pacific