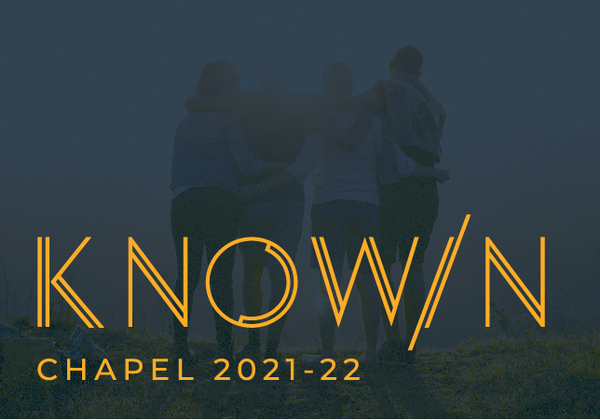 Wednesday Know/n: Found, Named, Gathered
Jeannine Hanger
Wednesday, September 22, 2021
9:30–10:20 a.m. Pacific

Sutherland Auditorium
Hosted By: Spiritual Development

Open to: Alumni, Faculty, General Public, Parents, Staff, Students
Cost and Admission
This event is free to attend.
Have you ever felt alone, unknown, or lost? There are many voices claiming to know us, and calling us to follow this way or that way. To whom do we listen? What can we learn about the voice of our good shepherd, Jesus?
Speakers
Jeannine Hanger
Jeannine has been around the Biola community since 2000, as a student, an adjunct professor, and this year in a full time role. She recently earned her PhD at the University of Aberdeen in New Testament Studies, where she focused on the sensory aspects of the I am sayings in John's Gospel. Jeannine loves teaching Biola students, helping them explore how they can engage with God through the Word in every season, and with every aspect of their beings: heart, soul, mind, and strength. Jeannine has been married for 23 years to Garrick, a pastor in the South Bay, and they have three teenage children. Some of her favorite things include coffee (every morning), running (every morning after coffee), and rainy days (during coffee and during a run!).
Questions?
Contact:
(562) 903-4874
chapel@biola.edu