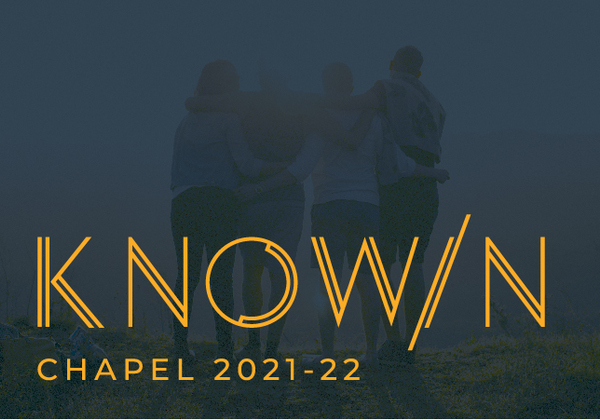 Monday Know/n: At the Well
Kristen Hartman
Monday, September 20, 2021
9:30–10:20 a.m. Pacific

Sutherland Auditorium
Hosted By: Spiritual Development

Open to: Alumni, Faculty, General Public, Parents, Staff, Students
Cost and Admission
This event is free to attend.
God seeks out and meets people in the most ordinary places of their lives. Those encounters demonstrate the power of being known, and they consistently lead to transformed lives. We, too, can know and be known in life-changing ways.
Speakers
Kristen Hartman
Kristen is a third-generation Biola employee who graduated from three other universities but never attended Biola. She's living proof that a nonlinear career path can be an adventure—she's been on staff at a church, taught fourth grade in public schools, done data entry, written marketing copy for a non-profit ministry and worked (here) in Donor Relations. But most of all she loves Jesus and is blown away that she gets to be part of His family and teach others about Him.
Questions?
Contact:
(562) 903-4874
chapel@biola.edu