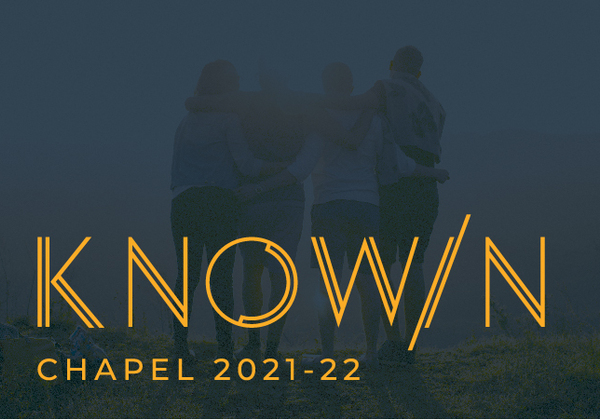 Wednesday Know/n: Unmasking Prayer
Carmen Imes
Wednesday, September 8, 2021
9:30–10:20 a.m. Pacific

Sutherland Auditorium
Hosted By: Spiritual Development

Open to: Alumni, Faculty, General Public, Parents, Staff, Students
Cost and Admission
This event is free to attend.
We want to know God and to be known by God, but the thought simultaneously terrifies us. The psalms help us to take off our masks in God's presence. This is essential because until we admit what we want, we'll never find what we need.
Speakers
Carmen Imes
Dr. Imes is a brand new faculty member at Biola University. She's joining us from Prairie College in Alberta, Canada, where she taught Old Testament for 4 years. So far she's fascinated by all the different trees and flowers in Southern California and she's hoping that people are telling the truth when they say that it's not this hot all year round. When she's not in the classroom, you can find Dr. Imes in her office reading, writing, or creating videos for her YouTube channel. Her passion is to help Christians discover the value of the Old Testament for the life of faith.
Carmen blogs at www.carmenjoyimes.blogspot.com and she writes regularly for The Well, a blog by InterVarsity for women in the academy and professions.
Carmen and her husband, Danny, have served overseas as missionaries with SIM. They have three children.
Questions?
Contact:
(562) 903-4874
chapel@biola.edu