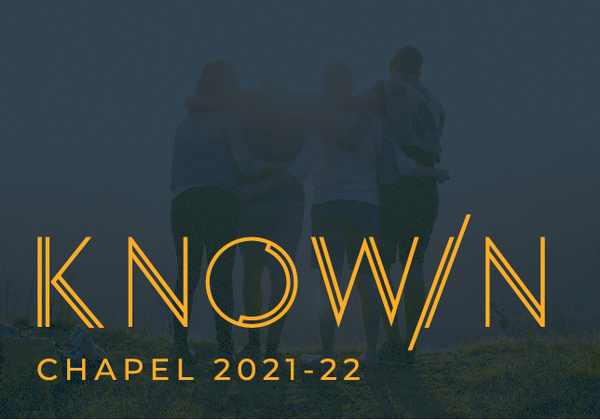 Monday Know/n: Fully Known and Fully Loved
Douglas Axe
Monday, November 29, 2021
9:30–10:20 a.m. Pacific

Sutherland Auditorium
Hosted By: Spiritual Development

Open to: Alumni, Faculty, General Public, Parents, Staff, Students
Cost and Admission
This event is free to attend.
In a world where relationships are dominated by social media—where we present ourselves superficially for fear of being known deeply—how beautiful the gospel is! We'll consider the woman at the well as an example of someone whom Jesus loves even while knowing every unlovely thing about her. We're just like her. Social-media followers offer us no hope, but Jesus changes everything!
Speakers
Douglas Axe
Douglas Axe is the Maxwell Professor of Molecular Biology at Biola University, the founding Director of Biologic Institute, the founding Editor of BIO-Complexity, and the author of Undeniable: How Biology Confirms Our Intuition That Life Is Designed. After completing his PhD at Caltech, he held postdoctoral and research scientist positions at the University of Cambridge and the Cambridge Medical Research Council Centre. His research, which examines the functional and structural constraints on the evolution of proteins and protein systems, has been featured in many scientific journals, including the Journal of Molecular Biology, the Proceedings of the National Academy of Sciences, BIO-Complexity, and Nature, and in such books as Signature in the Cell and Darwin's Doubt by Stephen Meyer and Life's Solution by Simon Conway Morris.
​
Questions?
Contact:
(562) 903-4874
chapel@biola.edu