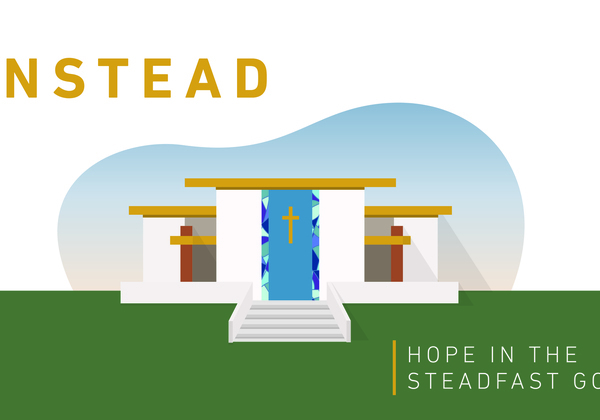 Instead: Biola at Home Chapels: March 29-April 4
Karin Stetina, Erik Thoennes
Monday, March 29, 2021
9:30 a.m.–11:59 p.m.

Canvas
Hosted By: Spiritual Development

Open to: Alumni, Faculty, General Public, Parents, Staff, Students
Cost and Admission
This event is free to attend.
Chapels are still a vital part of the Biola community and a great way to stay connected while we are experiencing Biola at Home. New Chapels will be released each Monday through Canvas and available until Sunday at 11:59 pm.
Speakers
Karin Stetina
Dr. Stetina received a Ph.D. in Historical Theology from Marquette University, an MA in Theology from Wheaton College, and a BA in Psychology from Westmont College. She taught at Wheaton College before coming to Biola. She currently teaches Theology I, Theology II, Historical Theology, and Reformation Theology. She and her husband AJ have been married 21 years. They met as high school core group leaders at a church outside of Chicago, near where they grew up. They enjoy volunteering together at Awana on Wednesdays at Green Hill Church. Her family of six moved to California 3 years ago and love to spend time at the beach, but are still avid Cubs fans and love Chicago style deep dish pizza. In her free time she enjoys watching her kids compete in XC, track, swimming, and water polo or trying to keep up with them on a run, bike ride, hike, or on the ski hill.
Erik Thoennes
A disciple of Jesus who is amazed and grateful on a daily basis that he's truly forgiven, justified, and adopted because of Jesus, the husband for 30 years his brilliant wife Donna, and father to Caroline, Paige, Sam, and Isaac, Professor and Chair of Undergraduate Theology at Biola University, and a pastor at Grace Evangelical Free Church of La Mirada.
Erik Thoennes is amazed everyday that God saved him as a young boy in a small factory town in Connecticut and adopted him into his family. God has blessed him with his godly wife Donna, who has been his faithful ministry partner since they were married in 1989. Erik and Donna have four children; Caroline (born in 2000) and Paige (born in 2002) Samuel (b. 2005) and Isaac (b. 2006). Erik is Professor of Theology, and Chair of the Theology Department at Biola University/Talbot School of Theology and also a pastor at Grace Evangelical Free Church in La Mirada Ca. He also taught at Wheaton College and Trinity Evangelical Divinity School. He is the author of Life's Biggest Questions: What The Bible Says About the Things that Matter Most, and Godly Jealousy: A Theology of Intolerant Love.
Questions?
Contact:
(562) 903-4874
chapel@biola.edu