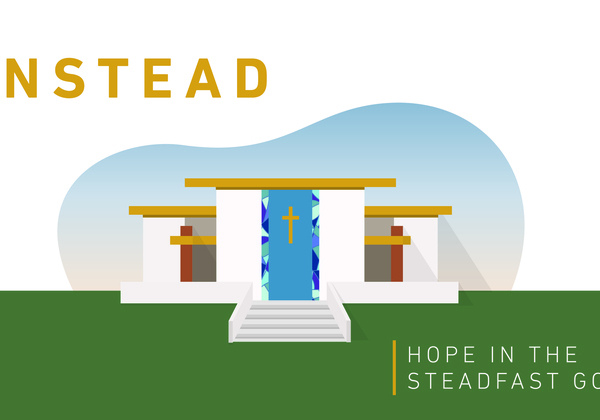 Instead: Biola at Home Chapels: Missions Conference Week-March 15-21
Rick Warren, Adam Edgerly, Katrina Greene
Monday, March 15, 2021
9:30 a.m.–11:59 p.m. Pacific

Canvas
Hosted By: Spiritual Development

Open to: Alumni, Faculty, General Public, Parents, Staff, Students
Cost and Admission
This event is free to attend.
Chapels are still a vital part of the Biola community and a great way to stay connected while we are experiencing Biola at Home. New Chapels will be released each Monday through Canvas and available until Sunday at 11:59 pm.
Speakers
Adam Edgerly
Adam Edgerly serves as Lead Pastor of Newsong Los Angeles Covenant Church, a culturally diverse faith community where people are being reconciled to God and each other. Before entering the pastorate, He served the Evangelical Covenant Church denomination as Regional Director of Church Planting and Community Transformation, and as Associate Director of Evangelism and Prayer. Adam is also a corporate consultant and executive coach with the Awaken Group and the Chief Executive Officer of Culture Consultants LLC. He earned his BA and MA in Intercultural Studies from Biola University and his MBA from Emory University. He loves to learn about world religions and about different cultures, having visited more than twenty countries thus far. Adam enjoys studying in coffee houses and going to the beach with his beloved wife and daughter. As Site Pastor of NewSong Los Angeles Covenant Church, Adam is responsible for preaching and teaching the Word of God, administering the sacraments, and providing spiritual oversight, including vision, direction, and missional leadership. Adam loves learning.
Katrina Greene
Dr. Katrina T. Greene is an Associate Professor of Anthropology and Intercultural Studies in the Cook School of Intercultural Studies at Biola University, where she leads the International and Community Development and Minor and Concentration. Dr. Greene is a socio-cultural anthropologist who has engagedin on-going field research of women and socio-economic development and empowerment in several of the black townships of Cape Town, South Africa for over twenty years. Her academic interests, with regard to her publications andconference presentations, include gender and development issues, community development, economic anthropology, and entrepreneurship. She attends Friendship Baptist Church in Yorba Linda, CA, where she is active in the Mass Choir, Women's Ministry, and Single Adults Living Triumphantly (SALT) Ministry.
Questions?
Contact:
(562) 903-4874
chapel@biola.edu