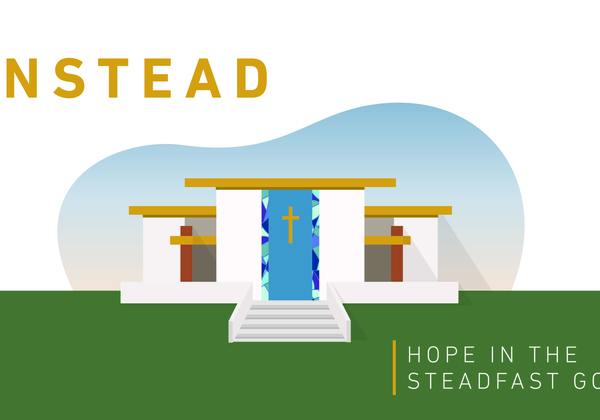 Instead: Biola at Home Chapels: March 1-7
Leon Harris, Jen Fanning
Monday, March 1, 2021
9:30 a.m.–11:59 p.m. Pacific

Canvas
Hosted By: Spiritual Development

Open to: Alumni, Faculty, General Public, Parents, Staff, Students
Cost and Admission
This event is free to attend.
Chapels are still a vital part of the Biola community and a great way to stay connected while we are experiencing Biola at Home. New Chapels will be released each Monday through Canvas and available until Sunday at 11:59 pm.
Speakers
Leon Harris
Dr. Harris enjoys expanding students' appreciation, while teaching Theology 2 at Biola University, for what God is doing in Jesus Christ to redeem His creation. Dr. Harris graduated from Talbot School of Theology with M.Div. and Th.M. degrees. He also graduated from the University of Aberdeen in Scotland with a PhD in Divinity - where he successfully defended his thesis on the topic of Pneumatology as Communion and koinonia. He has also presented several papers at theology conferences both in the U.K. and at ETS in the U.S.A. Dr. Harris has published book reviews and articles in several theological journals. He also enjoys participating in the life of the church, and is currently a Life Group leader at his local church. He also enjoys reading, movies, attending plays and musicals, watching sports and traveling with his wife. Dr Harris' current research interests include Pneumatology, Ecclesiology, African American theology in relation to the family, and Relational Ontology.
Jen Fanning
Jen Fanning is a board licensed educational advocate and director of the Learning Center. She provides ADA case management for all grad and undergraduate students with diagnosed medical, psychological, learning or physical conditions to ensure legal compliance with state and federal disability law and has over 15 years experience in this area. She cares deeply for her students, and holds a special place in her heart for veterans. Her husband served two tours to Iraq and was honorably discharged in 2011. She also serves hospital patients and students alongside her Great Dane Huxley, a certified therapy dog, bringing comfort and peace in dark places.
Questions?
Contact:
(562) 903-4874
chapel@biola.edu