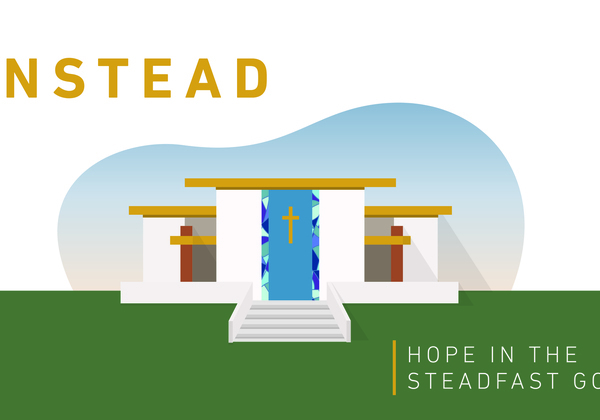 Instead: Biola at Home Chapels: February 15-21
Trillia Newbell, D.A. Horton
Cost and Admission
This event is free to attend.
Chapels are still a vital part of the Biola community and a great way to stay connected while we are experiencing Biola at Home. New Chapels will be released each Monday through Canvas and available until Sunday at 11:59 pm.
Speakers
Trillia Newbell
Trillia Newbell is the author of the kids' book God's Very Good Idea, a Bible study on Romans 8, If God Is For Us, as well as the books Sacred Endurance: Finding Grace and Strength for a Lasting Faith, Enjoy: Finding the Freedom to Delight Daily in God's Good Gifts (2016), Fear and Faith: Finding the Peace Your Heart Craves (2015) and United: Captured by God's Vision for Diversity (2014). Her writings on issues of faith, family, and diversity have been published in the Knoxville News-Sentinel, Desiring God, True Woman, Christianity Today, The Gospel Coalition, and more. She is also a commentator for World Radio (a sister platform for World Magazine). She has spoken at numerous conferences, churches, women's retreats, colleges and seminaries, including True Woman, The Gospel Coalition Women's conference, Southeastern Theological Seminary, and more. She currently is the Director of Community Outreach for the Ethics and Religious Liberty Commission for the Southern Baptist Convention.
Her greatest love besides God is her family. She is married to her best friend and love, Thern. They reside with their two children near Nashville, TN.
D.A. Horton
D.A. Horton serves as an Assistant Professor of Intercultural Studies at California Baptist University. He is also blessed to serve as an Associate Teaching Pastor at The Grove Community Church.
He earned his B.S. in Biblical Studies from Calvary Bible College, his Masters Degree in Christian Studies from Calvary Theological Seminary and is working on his Ph.D. in Applied Theology with a North American Missions emphasis at Southeastern Baptist Theological Seminary.
He has authored eight books; G.O.S.P.E.L., DNA: Foundations of the Faith (both by Moody Publishers); Letters of the Revelation: To the One Who Conquers, To The One Who Conquers (Youth Study); Authentic Love (all through Lifeway Publishers); and Bound to Be Free: Escaping Performance to be Captured by Grace. He was blessed to co-author Enter The Ring: Fighting Together for a Gospel Saturated Marriage with his wife Elicia (both through NavPress). On October 22, 2019 his newest book, Intensional, published through NavPress released!
He and Elicia have been married for 17 years, and they have have two daughters, Izabelle and Lola and one son, D.A. Jr. (aka Duce).
Questions?
Contact:
(562) 903-4874
chapel@biola.edu